 News
Rush / Signals 40th anniversary
Box set and vinyl picture disc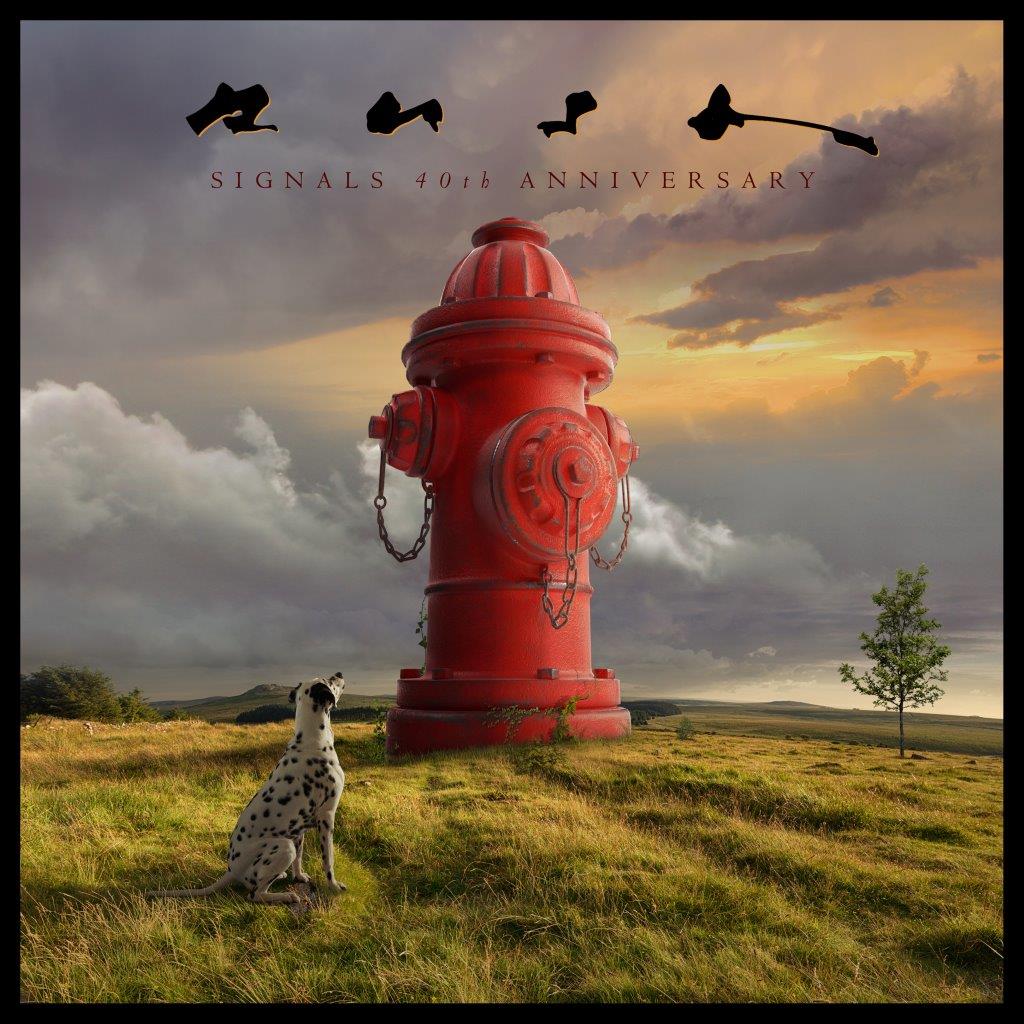 Rush's 1982 album Signals will be reissued for its (belated) 40th anniversary in April. The record features the single 'New World Man' which was number one in Canada and a top 30 hit on the Billboard Hot 100 in the US.
There's only two physical formats for this campaign, the first is a vinyl picture disc of the Hugh Syme-reworked front cover artwork and the second is a seven-disc super deluxe edition box set.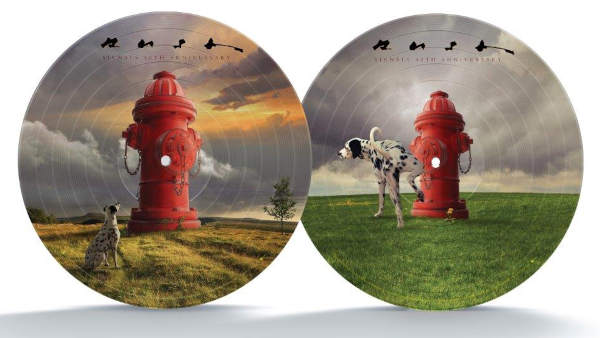 Both formats use the 2015 remaster, which up until this point was unreleased on CD. The box set is high on visual concepts but fairly low on actual audio. The album is repeated on CD and half-speed mastered black vinyl and there's four seven-inch singles with reworked artwork, three with lenticular sleeves.
A Blu-ray Audio disc offers brand new Dolby Atmos and 5.1 surround mixes by Richard Chycki plus the 48/24 stereo remaster, with new animated visualisers for each song. Additionally, there's two bonus music videos for 'Subdivisions' and 'Countdown'.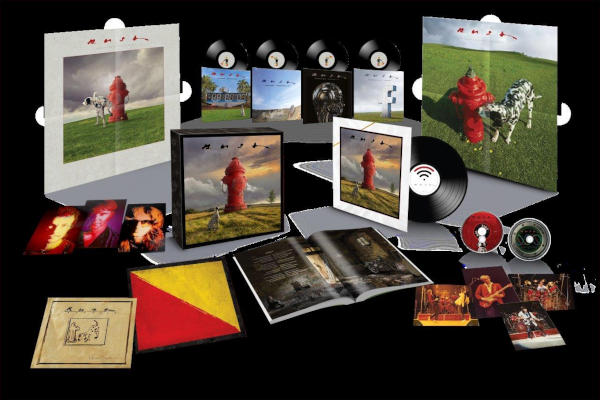 Beyond that, there's other 'stuff' including a 40-page hardcover book with new song illustrations and unreleased photos from the Signals Tour, four Signals Tour band lithos, Hugh's original album cover sketch litho and a double-sided 24″ x 24″ poster featuring Hugh's new art on one side and an outtake photo from the original album cover shoot on the other side.
Signals will be reissued on 28 April 2023, via UMR/EMI.
Compare prices and pre-order
Rush
Signals - 7-disc super deluxe edition
Compare prices and pre-order
Rush
Signals - vinyl picture disc
Tracklisting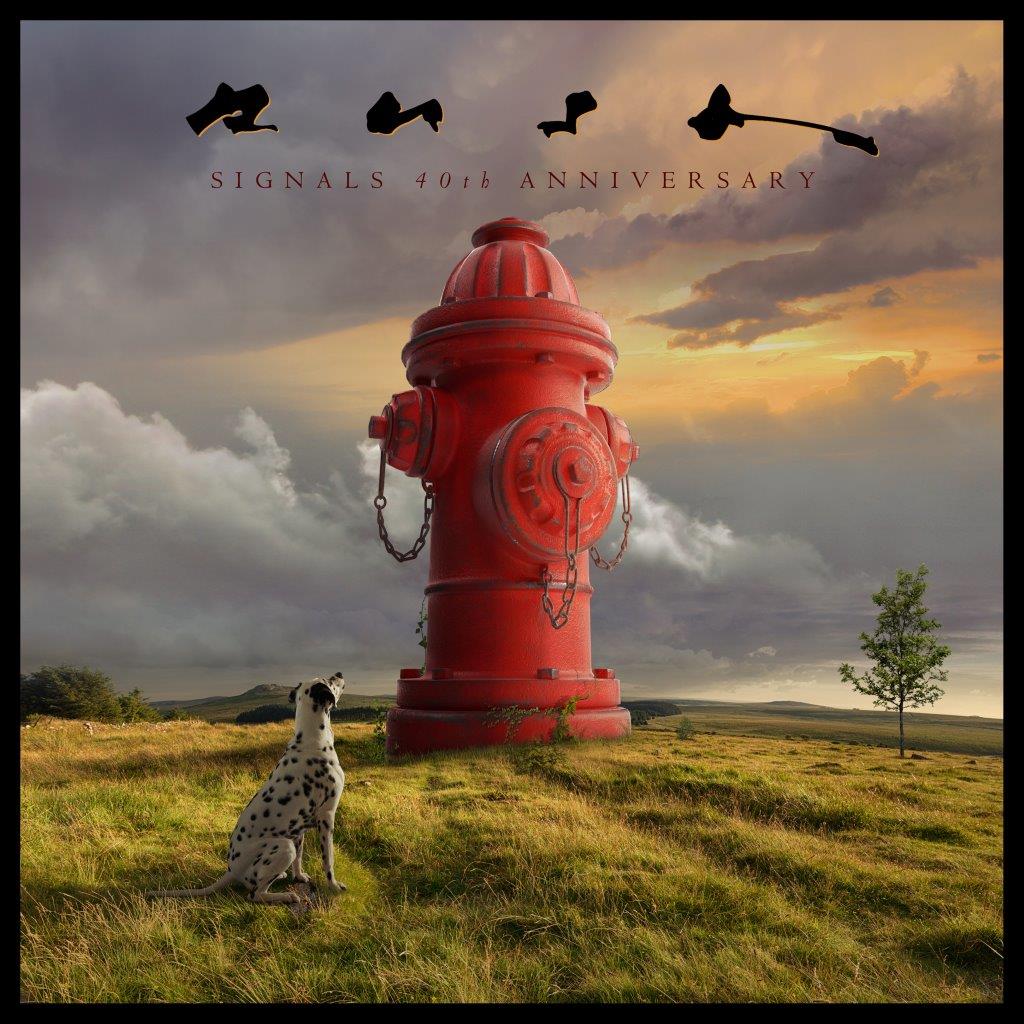 Signals Rush
/
Disc One – Signals vinyl LP

SIDE ONE

SUBDIVISIONS
THE ANALOG KID
CHEMISTRY
DIGITAL MAN

SIDE TWO

THE WEAPON
NEW WORLD MAN
LOSING IT
COUNTDOWN

Disc Two – Signals CD

SUBDIVISIONS
THE ANALOG KID
CHEMISTRY
DIGITAL MAN
THE WEAPON
NEW WORLD MAN
LOSING IT
COUNTDOWN

Disc Three – 7″ single #1

SUBDIVISIONS
RED BARCHETTA (LIVE)

Disc Four – 7″ single #2

COUNTDOWN
NEW WORLD MAN

Disc Five – 7″ single #3

NEW WORLD MAN
VITAL SIGNS (LIVE)

Disc Six – 7″ single #4

THE WEAPON (SINGLE EDIT)
DIGITAL MAN

Disc Seven – blu-ray audio

DOLBY ATMOS* / DOLBY TRUEHD 5.1* / PCM STEREO

SUBDIVISIONS
THE ANALOG KID
CHEMISTRY
DIGITAL MAN
THE WEAPON
NEW WORLD MAN
LOSING IT
COUNTDOWN

BONUS VIDEOS:

DOLBY TRUE HD 5.1* / PCM STEREO

SUBDIVISIONS
COUNTDOWN

* PREVIOUSLY UNRELEASED