 News
Saturday Deluxe / 15 May 2021
George Michael's Older is getting older.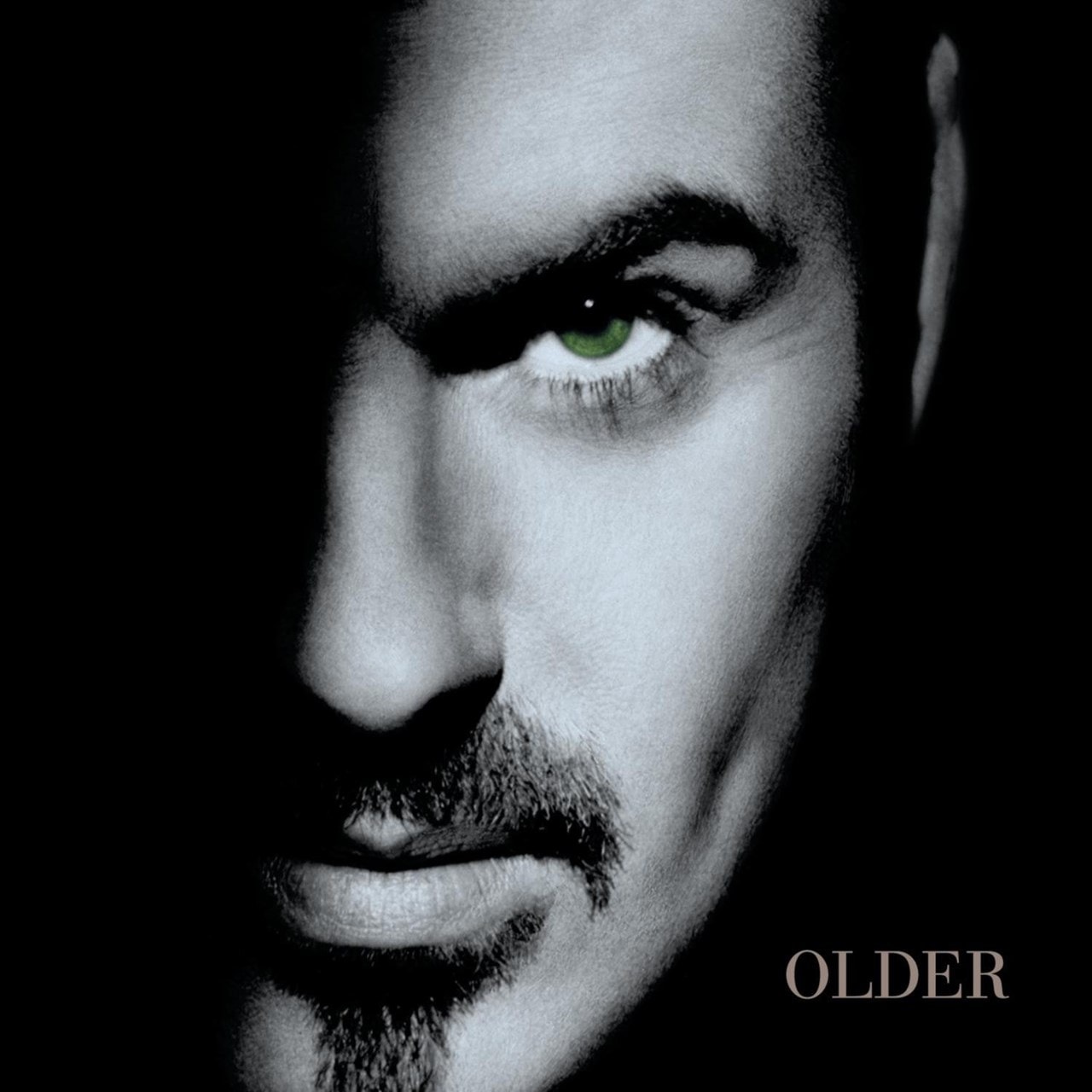 George Michael's Older
One of the things that 'happened' this week was George Michael's Older album turned 25. There are lots of interesting things to say about this record. First off, George was only 32 when he released it. Who'd have thought at that time that he'd have only ONE more studio album of self-penned material left in him? What a waste.
The other thing worth highlighting – although most people of a certain age in the UK will remember this well – is just how successful it was. His Faith album was a monster in America (just the four number one singles…) but it underperformed in the UK, relatively speaking. There's no other way of looking at it. George's two previous solo singles ('Careless Whisper' and 'A Different Corner' had both reached the top-spot in Britain, as had '(I Knew You Were) Waiting For Me', his 1987 duet with Aretha Franklin. And he had four number ones with Wham!. There's no way anyone was expecting him not to have a bunch of chart-toppers from his first solo album, but it only delivered two really big hits 'I Want Your Sex' and 'Faith' and neither reached number one.
It's weird; George transitioned from more or less owning the number one spot in the UK singles chart to, by the time of 1990's Listen Without Prejudice, being someone who had hit albums but didn't really chart well with singles. Only one of the five singles from that second solo album went in the UK top 20 ('Praying For Time', #6). Everything else could be badged 'minor hit', including 'Freedom 90' which only reached number 28 ('Cowboys and Angels' didn't even get in the top 40!). Some of this can be put down to George's 'I don't want to make/be in videos, anymore' stance, but it's still a curious situation.
While he recovered some ground with two early '90s duets (one with Elton and one with Queen) by the time of Older, only a brave man would have predicted he'd have SIX top three singles from one album. When Jesus To A Child went to number one, it was George's first solo number one single in TEN YEARS. Fastlove repeated the feat and it was clear George was back, back, back! He was making videos again, actively participating in his own career and could suddenly do no wrong. Example: The single 'Older' got to number three. How? It may have included new material in the form of a cover of Bonnie Raitt's 'I Can't Make You Love Me' along with some decent bonus remixes of 'The Strangest Thing', but it's a very slow, jazzy, maudlin number, and it charted 23 places higher than 'Freedom 90'.
'Spinning the Wheel' and 'Star People '97' both got to number two, as did 'You Have Been Loved'. The latter (co-written by George Michael's now 'manager' David Austin) would probably have had no chance, but Princess Diana had died almost exactly a week before the single was released and the British public decided it was the perfect tribute.
All this singles activity, over a long period of time ('You Have Been Loved' was issued 21 months after 'Jesus to a Child') made Older George's biggest selling album in the UK. It has sold 1.8m copies – more than both Faith and Listen Without Prejudice.
If the album is 25 years old, the question must be are we going to see an anniversary reissue? One would hope so (the original vinyl goes for hundreds on Discogs) but so far we've only had hints and promises from GM's official social channels and as SDE has commented before, their idea of 'exciting news' often differs from fans.
I was unimpressed that they didn't even mention the album's birthday on Thursday, when others were mentioning it. The next day they tweeted that "there's also something very special to come later this year…"
Make of that what you will, but let's just say I'm not filled with confidence. The Estate have been 'working' on reissuing George's Symphonica album on vinyl since late 2019. This is an album that was only released seven years ago and it's not as if it wasn't available on vinyl at the time, because it was. So why would anyone in George's team even want to work on this as some kind of priority? And if you are going take on a reissue project that no one is interested in, then just do it! Get it out and move on to the next thing.
There's the two issues neatly summarised. George's team are not choosing the right reissue projects (if indeed 'reissue project' is in their vocabulary) and they cannot deliver anything in a timely manner. The day-late acknowledgement of Older's birthday tells you all you need to know. And I'll warrant they haven't really worked out what the "something very special" even is at this point in time. If it's a physical product, the perfect time to announce it is on the anniversary date. But they didn't do that because, presumably, they aren't ready.
I will be happy to be proved wrong, but I think the best we can hope for later this year is a vinyl reissue of Older. But I'm not even sure that will happen, because there is a six-month lead time on vinyl at the moment and if it were to be issued in, say, November this year, all the work would have needed to be done already and the job submitted. I don't think we'll get an expanded box set or deluxe edition, either. I honestly believe that, in the minds of those who have control of George's legacy, a CD box set full of rarities is not what they consider to be an exciting project. Never have the fans and those in control of the output been so misaligned.
What you would like to see next? Let the Estate/label know by completing the SDE poll below.
SDE Poll
My most-wanted George Michael reissue would be:
---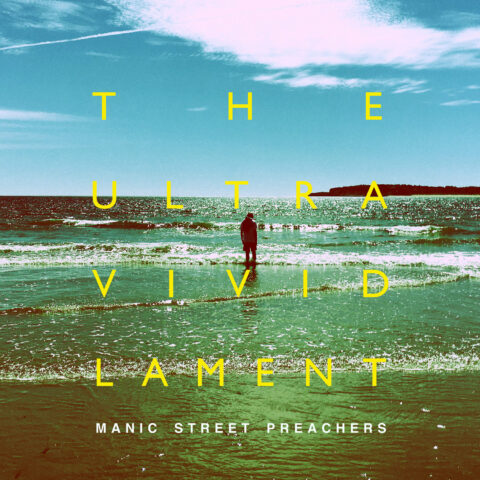 Manics new album
Nice to see the announcement yesterday of a new album from the Manic Street Preachers.
It's interesting to note their release strategy has changed a little bit. With the last album Resistance is Futile, the band offered it on their own shop initially and then waited almost two months before giving fans the ability to pre-order through channels like Amazon, JPC, HMV and other independent retailers.
This time around the various products were everywhere, more or less simultaneously. Many of you noted that that UK shipping, via the Manics shop, for the two-CD deluxe of The Ultra Vivid Lament were outrageous. £7.50 for UK first class is at least double what it should be. The SDE shop has a £2.50 second class option for the same item (or tracked 48 for £5)
Shipping charges have definitely increased worldwide, but within the UK prices have not gone up to the same extent and it's disappointing to see the label happy to charge half the price of the item for shipping. They are already making more money per unit by selling the product direct to fans, so it feels wrong. Blame Kontraband Merch the 'full services music merchandise company' who are running the Manics' shop. This 'D2C' operation is owned by Sony!
Incidentally, the indies-only vinyl LP with seven-inch version of The Ultra Vivid Lament is very limited. I know this because Sony are negotiating small allocations to the indies, like the SDE shop, so if you are interested then get your order in.
---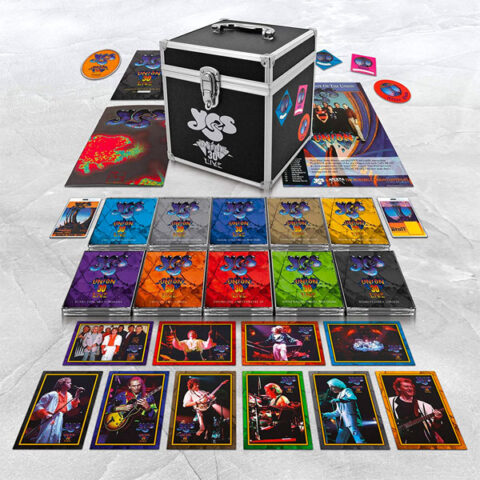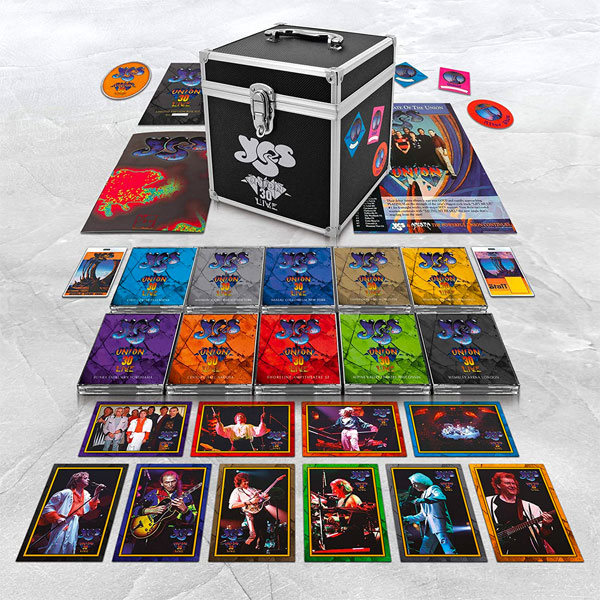 Yes box set now even cheaper!
There was me wondering if Amazon France would honour the pre-orders for that mammoth Yes Union Live 30 box set (26 CDs and four DVDs). The price highlighted a few weeks back was about €146 but rather than adjust the price upwards, the French retailer has reduced it down to €105! That's about £90! The same box is £245 on Amazon in the UK. Go figure. It's out in around five weeks, so it's squeaky bum time soon. Let's see if they honour all the pre-orders (you will get the new, cheaper price, thanks to the pre-order guarantee!).