 News
Saturday Deluxe / 20 May 2023
RIP John Giblin and Andy Rourke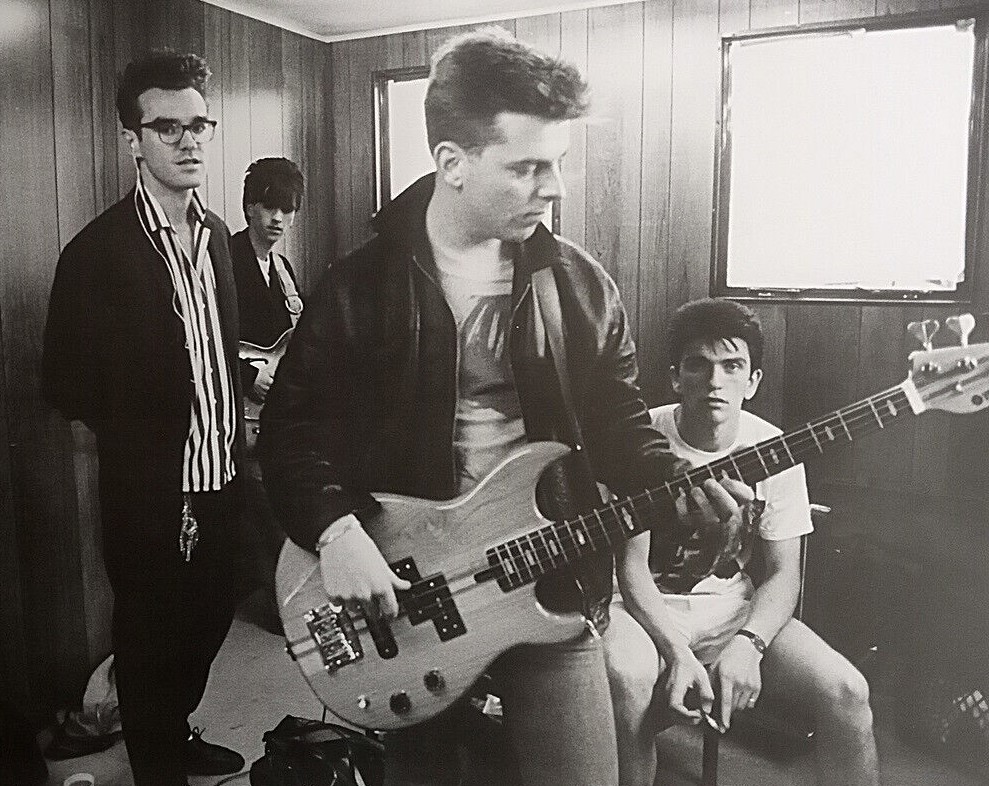 Musicians mourn the passing of two great bass players
Early this week, it was announced that John Giblin had died aged 71. John played bass guitar on many great records including six Kate Bush albums; Peter Gabriel III, Phil Collins' Hello I Must Be Going and Face Value; and Simple Minds' Street Fighting Years. Kate Bush left a heartfelt message on her website saying "I loved John so very much. He was one of my very dearest and closest friends for over forty years. We were always there for each other. He was very special". John was part of the band that Kate put together in 2014 for her Before The Dawn residency in Hammersmith.
Peter Gabriel said that Phil Collins had introduced him to John. He posted his own tribute and said "My favourite bit of John's work with me was also with Phil on drums, No Self-Control. This wonderful and warm hearted musician contributed so much to so many great records and performances . We will all miss you John".
Of course, yesterday came the shocking news that The Smiths' Andy Rourke had died at the young age of just 59 (of Pancreatic cancer). Again the musicians who worked closely with, or knew Andy, were quick to offer condolences to Andy's loved ones and remind the world what a great musician he was. Johnny Marr said Andy was "a kind and beautiful soul by those who knew him and as a supremely gifted musician by music fans".
Morrissey also left a message, saying that "He didn't ever know his own power, and nothing that he played had been played by someone else. His distinction was so terrific and unconventional and he proved it could be done. He was also very, very funny and very happy, and post-Smiths, he kept a steady identity – never any manufactured moves".
Rest in Peace John Giblin and Andy Rourke
---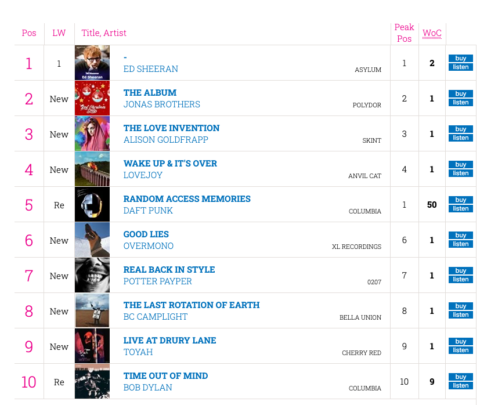 Bob Dylan's Time Out Of Mind re-enters the UK charts!
Thank you to everyone who has left messages to say they are enjoying the Bob Dylan Time Out Of Mind (2022 Remix) SDE-exclusive blu-ray audio. I can tell you that all the pre-orders have shipped and if they haven't already, packages should be dropping through your letterboxes any time now.
On the strength of just the SDE-exclusive blu-ray, the album appeared in the so-called 'midweek' UK album charts at No 34, which was amazing. Of course it couldn't really hang on with all the streaming competition but it re-entered the UK physical album chart at number 10! This is ahead of releases such the Rick Astley's Hold Me In Your Arms reissue, Moby's Resound NYC (his classical re-workings) album and the De La Soul is Dead vinyl reissue!
I'm thrilled at this success which is a result of your passion for physical music and spatial audio. Unlike those other releases, there's was no PR campaign, no multiple formats… just the SDE community coming together and responding positively to a product that had been designed with your interests at heart. Thank you and let's do it all over again in a couple of weeks with No 10 and No 9 in the SDE Surround Series: Mike Oldfield's Tubular Bells and Tears For Fears' The Hurting!