 News
Saturday Deluxe / 29 May 2021
World Party, Queen & Blondie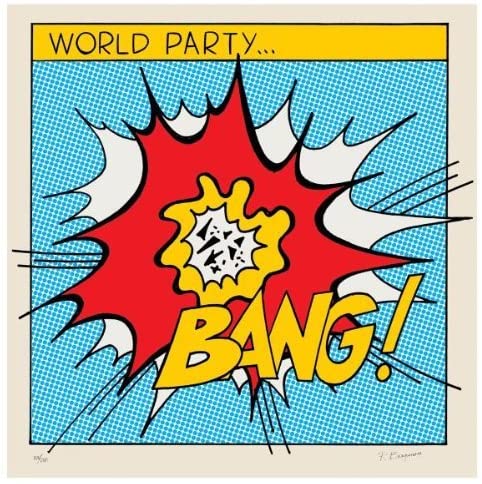 World Farty: Typos and errors mar Karl Wallinger's vinyl reissue campaign
Three albums into the World Party vinyl reissue campaign and the quality control aspect has left much to be desired.
While Karl Wallinger's debut as World Party – 1986's Private Revolution – appears to have had been unaffected by gremlins, the same cannot be said for some of the other records. The second album, 1990's Goodbye Jumbo had some production problems which resulted in the reissue falling out of sequence, pushing the release date all the way back to October (SDE's analysis of vinyl pressing plant logjam will shed some light on why the delay is so lengthy) and then the Bang! album also had issues.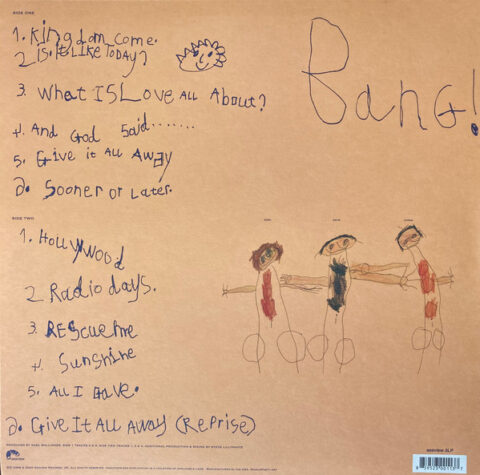 The new vinyl reissue of that 1993 album omits 'Give It All Away (Reprise)' from the end of the album (in itself a questionable decision) and the running order was shuffled forward, so that the last track on side 1 ('Sooner or Later') became the first track on side 2. However, no one thought to update the artwork, so both the sleeve and the label on the vinyl record have 'Soooner or Later' as the last song on side 1 and suggest that 'Give It All Away (Reprise) does indeed finish the album – which it doesn't!
If you're the forgiving type, you might put that down to a bad day at the office, and remember that we all make mistakes, but sadly the errors have continued and the most recent one is a clanger of almighty proportions.
The last World Party studio album Dumbing Up (originally released in 2000) was reissued on vinyl yesterday, but the spine on the 2LP gatefold package takes issue with traditional naming convention and proudly declares the album is called 'Private Revolution'. D'Oh!

The odd typo is one thing, but such high-profile mistakes should really not be happening "at this level" (as football pundits like to say). SDE takes no pleasure in reporting these cock-ups (there but for the grace of God go I) but would urge Karl Wallinger to employ the services of a proof-reader. If he's already done that, then dispense with said proof-reader and get another one!
---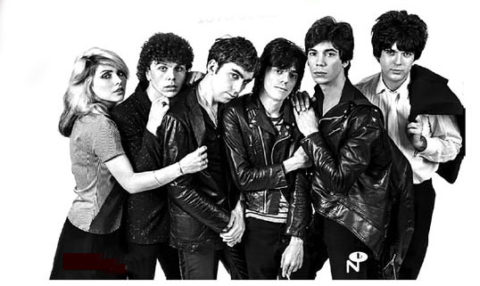 Blondie box set 'definitely' coming in August 2021 – says someone in the know
When questioned on twitter about when the long-awaited Blondie box set will be coming out, drummer Clem Burke was definitive with his answer.
Tweeter 'Simon' referenced an Uncut article from October 2020 which mentioned the box and asked Burke directly "is the box set still happening this year?". The answer as you can see below states "Yes definitely August 2021". As fans, we have no reason to doubt this, although the announcement in 2018 telling fans that the box would arrive in 2019 seemed fairly definitive as well, especially since there was artwork to go with it! SDE will maintain a watching brief.
---
Queen reissue Greatest Hits for its 40th birthday but it's all about them and not you
Queen's 1981 Greatest Hits is the biggest selling album in the UK, having clocked up sales of over six million copies (6.75m, to be exact). That's 22 times platinum in the UK!
The reason for mentioning this is because the album is 40 years old this year (it was released in October 1981) and it seems that the 900+ weeks on the UK chart aren't enough to satisfy band and label and so they have decided to plan another assault on the UK pop charts and reissue it for the 40th anniversary.
Of course, you'd hope they would do something very special for a very significant birthday. Perhaps a CD+blu-ray combo-pack which offers a Dolby Atmos surround mix of every song on the album, linked to restored and remastered video footage? Or how about a two-CD set that offers remixes and rarities on disc two? Or what about a 17-disc CD singles or 12-inch box set that offers each song on its own disc with accompanying rarities?
They haven't done any of that. What Queen have decided to do is reissue the standard CD with a slipcase around it and offer some limited edition 'collectors edition' coloured cassettes.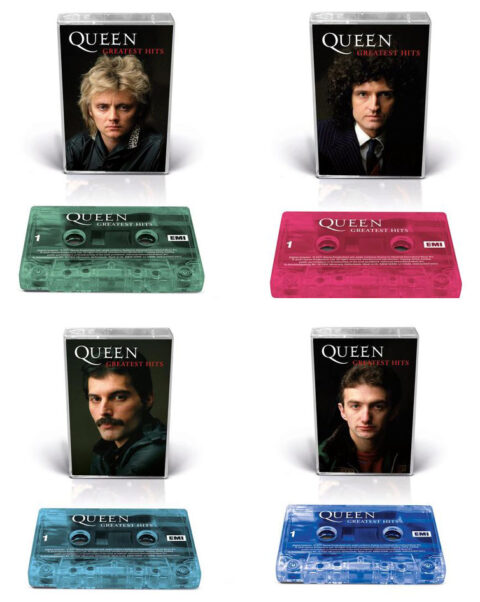 To be fair, yesterday when this was announced they did offer a bundle of the four cassettes and the slipcased CD with a signed insert (Brian May and Roger Taylor, only) along with a badge. This was priced at £55 and limited to 1000 units. It sold out in about 10 minutes.
What is disappointing about all this, is that the cassette tapes and the signed bundle are a blatant attempt to get the album back to number one in the UK charts. The label deliberately limited the signed bundle to UK fans so that every sale counted towards the UK chart. Each bundle is five sales (four tapes and a CD) so in the 10 minutes or so that it took to sell out that bundle they registered 5000 sales for the chart which will be announced on 9 July (a week after the reissue date). Albums in Britain tend to get to number one these days with between 30,000 and 40,000 sales so that's already a big step. If 10 thousand further fans buy all four cassette tapes then they are more or less home and dry. The other aspect to bear in mind here is that they are not starting from zero. This very Greatest Hits album is number 12 in this week's album chart, just through standard catalogue sales!
Of course, there is nothing new in trying to get to number one with multiple formats (hello, Paul McCartney), but this is squeezing fans until the pips squeak! Everyone has this album already. Queen and their record label could have – should have – made some more effort and delivered a product that gives them the sales, but also rewards fans with something new. Anything. Tapes and a slipcase around the standard CD is a bit pathetic, to be honest. We should be thankful there's no capacity at vinyl pressing plants right now, otherwise we'd almost certainly have had multiple coloured copies and/or picture discs with band members' faces on them in addition to what has already been announced.
If you want to buy any of this stuff then you need to head off to the Queen Store.