 News
Scritti Politti albums re-released on vinyl and CD
These aren't the reissues you are looking for…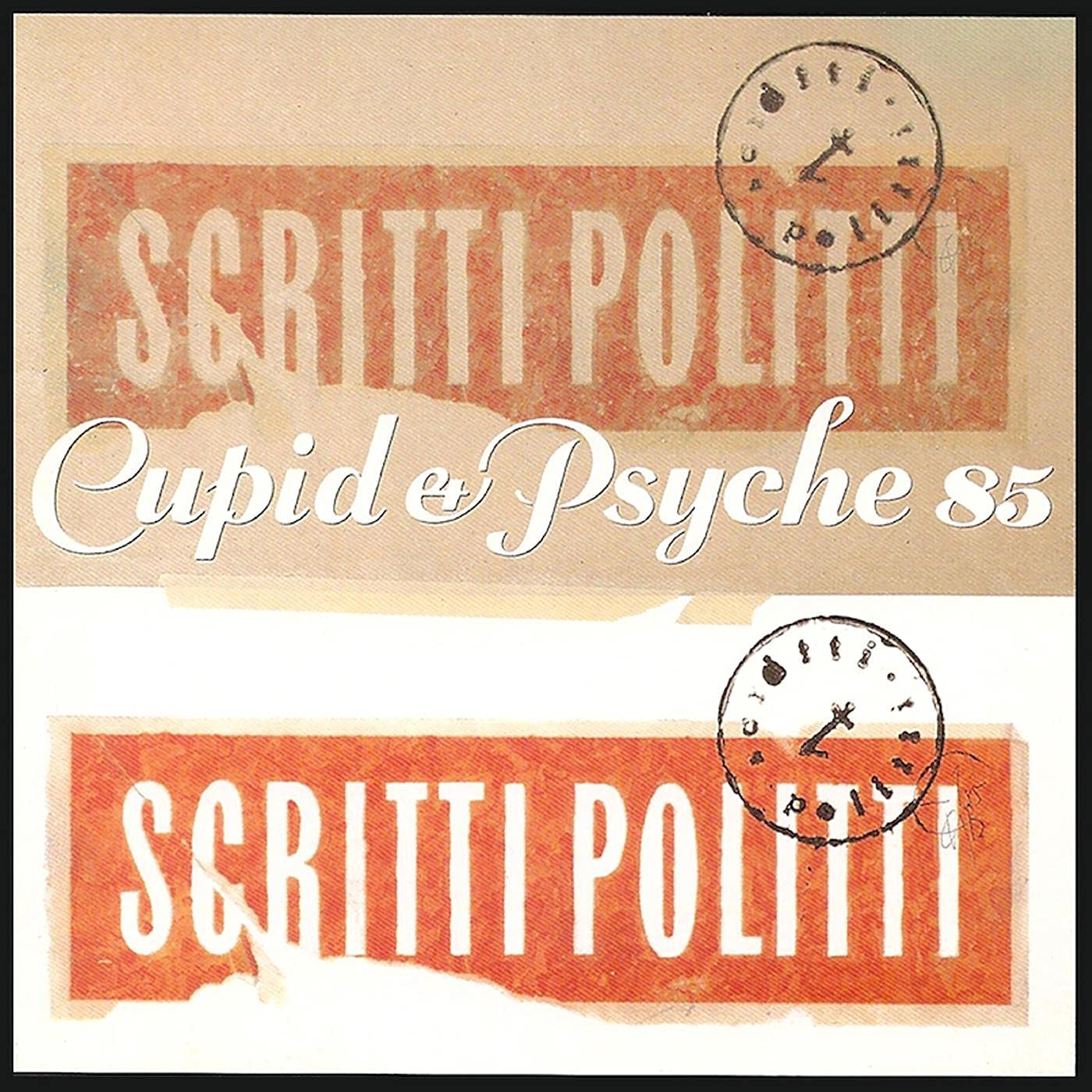 The three albums Scritti Politti made for Virgin are to be reissued by band leader Green Gartside's current record label, Rough Trade, in 2021.
Cupid & Psyche 85 (1985), Provision (1988) and Anomie & Bonhomie (1999) will feature new sleevenotes reuniting Gartside with keyboardist and co-producer David Gamson. The reissue series, which features the albums being released on vinyl, CD and digitally, will see the first vinyl release for 1999's Anomie & Bonhomie (issued as a 2LP set).
The four bonus tracks from the original CD and cassette versions of the 1985 classic Cupid & Psyche 85 are maintained on the CD (and will finally appear on streaming sites) but will not be added to the vinyl version. To put it another way, the CD and vinyl reissue of Cupid & Psyche 85 are identical to the versions released in the 1980s.
There are no additional bonus tracks on any of the albums. This means B-sides such as 'World Come Back To Life' and 'Dead Certainty', as well as a host of remixes, remain in the vaults.
The press release is vague by omission when it comes to the audio and remastering. When challenged on twitter by a fan, about remastering, Rough Trade Records replied saying that "Green has overseen the re-cutting of all the records". Overseeing the re-cutting of an album isn't the same as remastering the audio, and indeed SDE has had it confirmed by the label that the audio hasn't been remastered. So the CDs will sound identical to the old ones.
The reissues are the first of any kind for Scritti Politti, who originally released the albums on Virgin in the UK and Warner in the US. It coincides with a forthcoming Scritti Politti tour, running from 21 September to 2 October, billed as "celebrating 35 years of Cupid & Psyche 85".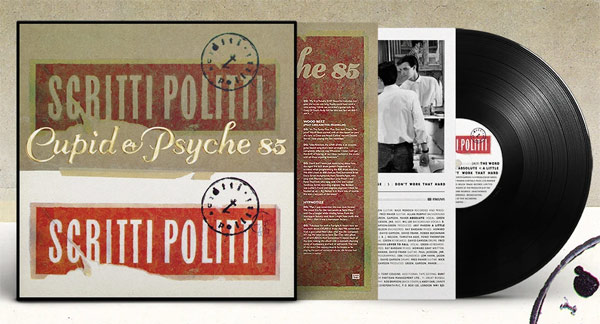 In reissuing the albums to coincide with a tour, it appears Rough Trade are getting the albums back into print at the earliest opportunity to celebrate Scritti's music, with more extensive versions of the albums planned later. Scritti's production manager Joe Smith, who has overseen the reissues with Gartside, told SDE: "The long game plan is to go through the archive, to do a full expanded edition of each album or a boxset. But that will take time."
While the idea of a "long game plan" may having fans mentally storing these theoretical, expanded reissues in the 'it-will-never-happen' file, we should also consider that they would still likely to have to wait until Gartside finishes a new Scritti Politti album. Not good news when you consider Kate Bush – not exactly a beacon of prolificy – has released three times as many albums as him in the last 20 years.
After being persuaded to sign to Rough Trade by label boss Geoff Travis after the commercial failure of Anomie & Bonhomie, Gartside has released just one album under the Scritti Politti banner, 2006's acclaimed White Bread, Black Beer. In a recent interview, Gartside assured Classic Pop the new album was nearing completion, saying: "It's just the fear of the business of finishing things which I have a hang-up about. While I'm also starting new stuff, I'm in my home studio every day to finish songs up. I'm going through all this music at a hell of a lick now."
Scritti Politti singles from the three reissued albums invariably included an extended remix, while many had additional mixes: eight remixes of 'Perfect Way' from Cupid & Psyche 85 were released, while non-album single 'Take Me In Your Arms And Love Me' received five remixes. Scritti Politti's standalone hit 'She's A Woman', a Beatles cover released in 1991, is also not added to 1988's Provision. That song also received five different remixes across its single formats, including mixes by William Orbit and Apollo 440. King of the remixes is 'Tinseltown To The Boogiedown' from Anomie & Bonhomie, with versions from Pete Rock and Rob Swift among the nine different remixes for the single.
None of those Scritti remixes are available on streaming sites, which currently only feature the collective's albums plus the B-sides for White Bread, Black Beer singles 'The Boom Boom Bap' and 'Snow In Sun'. White Bread, Black Beer itself is a rarity on physical formats, with vinyl versions fetching around £55. Smith confirmed he and Gartside are working on a reissue of that album too.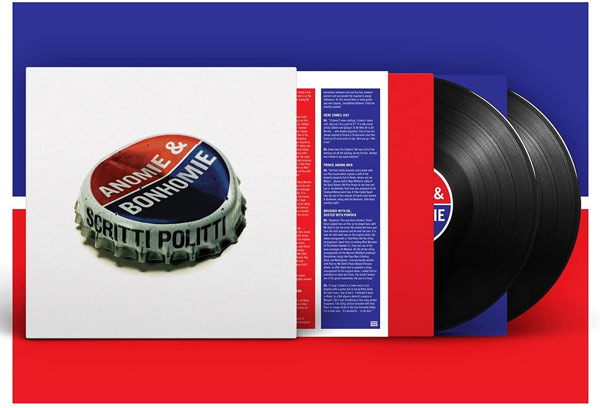 In addition to the released remixes currently still waiting to be assembled, there are several known unreleased Scritti Politti recordings of interest, including Nile Rodgers' productions of 'Small Talk' – later produced by Arif Mardin on Cupid & Psyche 85 – and 'L Is For Lover', which Scritti never released but was eventually recorded by Al Jarreau as the title track of his 1986 album. Talking to Classic Pop about his attitude to unreleased music, Gartside said: "One day, someone should do a proper, forensic look at what's in the vault. I always think that, if it didn't come out at the time, there was probably a reason why not, whether it was contractual or we thought 'Nah…' But it's tied in with how I never bother spending time thinking about the past or listening to it."
The sleevenotes by Gartside and Garson will certainly be of interest. The pair fell out after the recording of Anomie & Bonhomie, but have become friends again in recent years. Drummer Fred Maher, the other member of Scritti Politti on Cupid & Psyche 85 and Provision, isn't involved in the reissue, but Gartside has said there is no animosity between the pair and he hopes to make contact with Maher soon.
Cupid & Psyche 85 and Anomie & Bonhomie will be reissued by Rough Trade on 30 July 2021. The CD of Cupid & Psyche 85 has been delayed to 18 March 2022 (!) and there's still no sign of Provision!
Compare prices and pre-order
Scritti Politti
Cupid and Psyche 85 - vinyl LP
Compare prices and pre-order
Scritti Politti
Cupid and Psyche 85 - CD edition
Compare prices and pre-order
Scritti Politti
Anomie and Bonhomie - 2LP vinyl
Compare prices and pre-order
Scritti Politti
Anomie and Bonhomie - CD edition
'Flesh & Blood', 'Absolute (Version)', 'Wood Beez (Version)', 'Hypnotize (Version)'
Tracklisting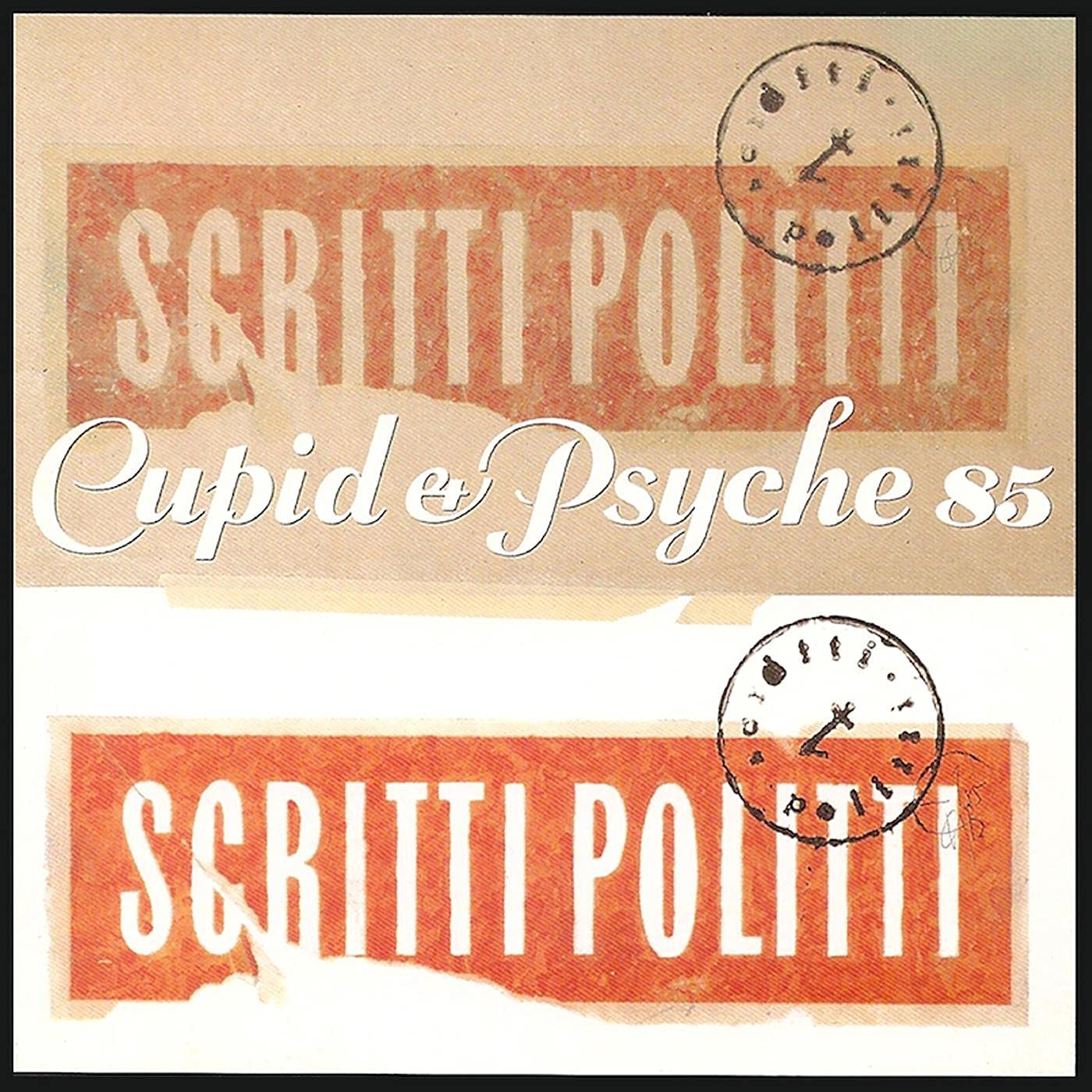 Cupid & Psyche 85 Scritti Politti
/
The Word Girl
Small Talk
Absolute
A Little Knowledge
Don't Work That Hard
Perfect Way
Lover To Fall
Wood Beez (Pray Like Aretha Franklin)
Hypnotize
Flesh and Blood
Absolute – Alternate version
Wood Beez – Version
Hypnotize – Version

Side 1

The Word Girl
Small Talk
Absolute
A Little Knowledge
Don't Work That Hard

Side 2

Perfect Way
Lover To Fall
Wood Beez (Pray Like Aretha Franklin)
Hypnotize
Tracklisting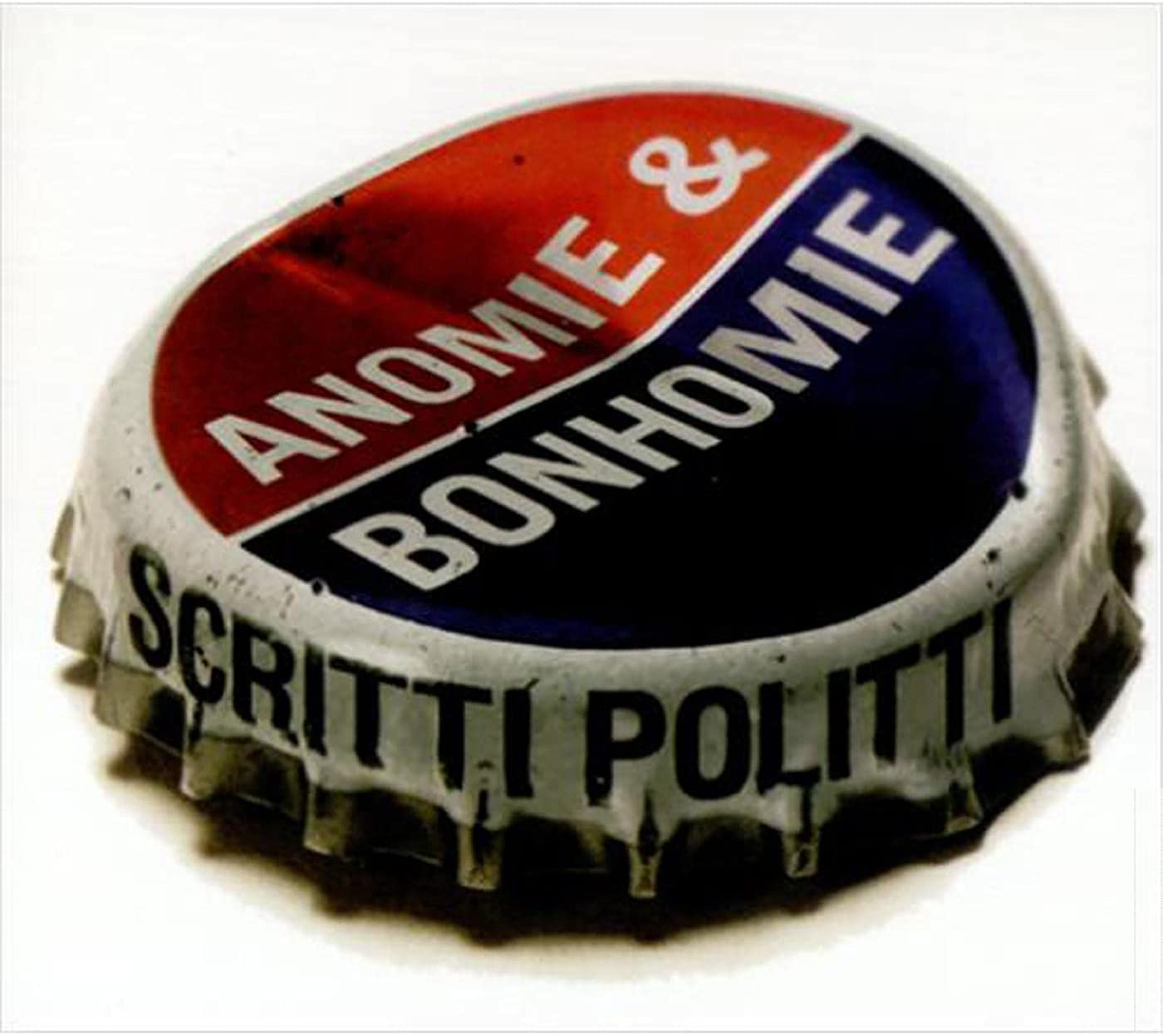 Anomie & Bonhomie Scritti Politti
/
CD and vinyl editions
Umm
Tinseltown To The Boogiedown
First Goodbye
Die Alone
Mystic Handyman
Smith 'N' Slappy
Born To Be
The World You Understand (Is Over & Over & Over)
Here Comes July
Prince Among Men
Brushed With Oil, Dusted With Powder