 News
SDE marks the 35th anniversary of Paul McCartney's Press to Play with keepsake booklet
Limited edition 35th anniversary publication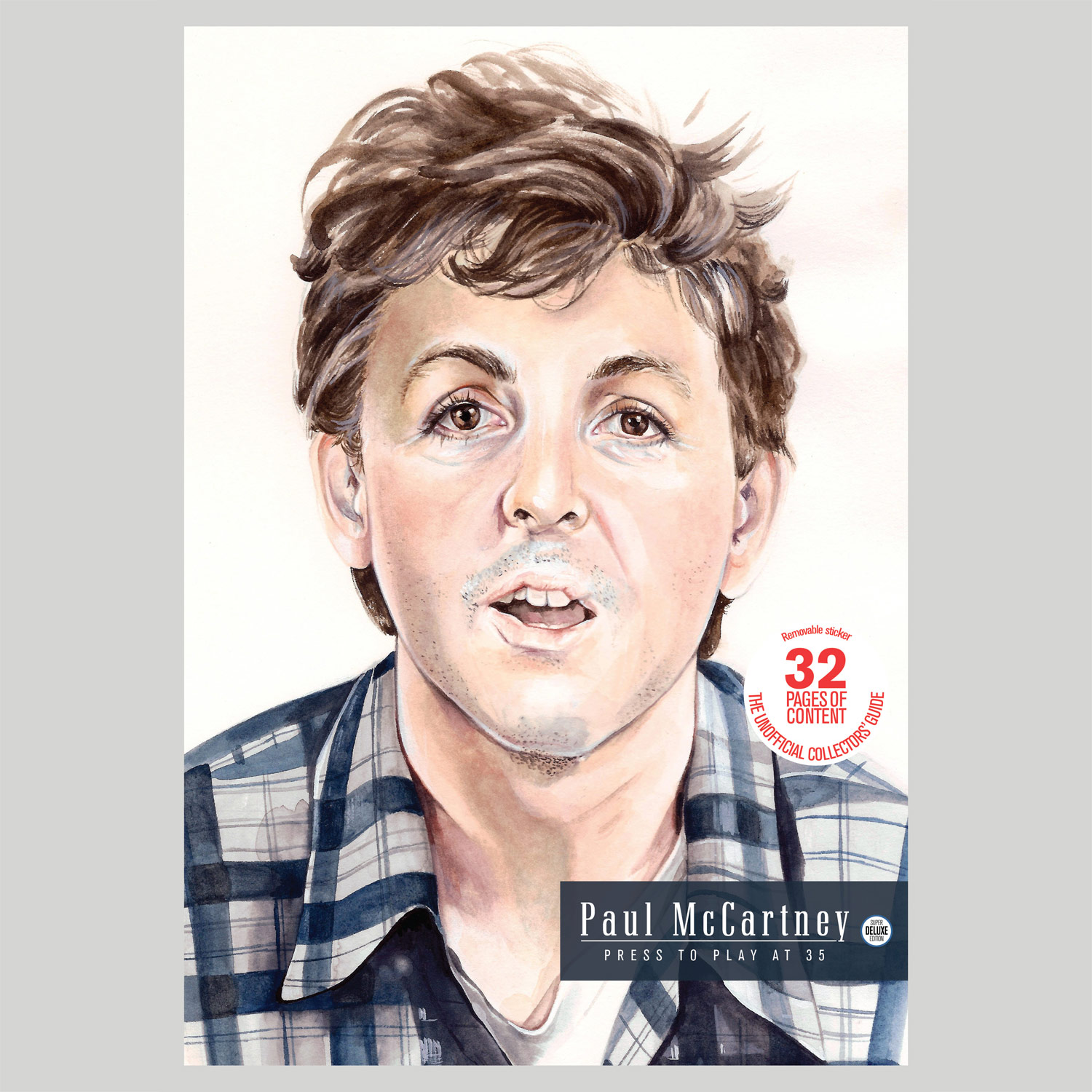 Number 10 in SDE's booklet series. 1000 copies signed and numbered
Paul McCartney's Press to Play was released in the UK exactly 35 years ago today! The 1986 album was co-produced with Hugh Padgham and saw Paul embrace a more 'modern', and at times, experimental approach to his music.
Opinion is divided on the creative merits of the album but it was not a commercial success. It spent one solitary week in the top ten of the UK album charts (at number eight), peaked a a lowly number 30 in America and delivered zero top 20 hit singles on either side of the Atlantic. In short, the public were not enamoured with Paul's new music.
Press to Play at 35 is a new SDE-exclusive 32-page 'keepsake' booklet that features a satisfying 'deep dive' exploration of the album. It includes an exclusive, and very candid, interview with Hugh Padgham who goes into some detail about how he got the job and what it was like working with an artist of Paul McCartney's stature. He also addresses the confusion over who was supposed to be co-producing the album: him or Eric Stewart!
It also features an in-depth 9,000 word review and track-by-track examination of Press to Play by my good self (SDE editor, Paul Sinclair) and an exclusive interview with John 'Tokes' Potoker, who remixed 'Pretty Little Head' and non-album single 'Spies Like Us'.
The booklet offers a stunning, newly commissioned front-cover illustration of Paul McCartney by US artist Brianna Ashby. Brianna also tackles Hugh Padgham inside the booklet which is further illustrated by product images from the era (from the author's own collection) and period advertising of the various singles. The booklet is completed by a full Press to Play UK singles discography.
Press to Play at 35 is a limited edition of 1000 numbered copies which all come signed by SDE editor Paul Sinclair.
We have reprinted the acclaimed 'McCartney: 10 Years of Archive Reissues' 52-page booklet (not signed or numbered this time) and in an attempt to soften the blow of international shipping, we have created some special money-saving booklet bundles which bring together McCartney booklets and/or offer the new Press to Play at 35 with DECADE: The Best of SDE 2011-2021. You can order directly from the buttons below, or head over to the SDE shop. Cheapest UK shipping is £3 for the booklet, cheapest US shipping is £6.
Shipping starts in a matter of days, on Monday 6th September 2021.
Praise for SDE's 'McCartney: 10 Years of Reissues':
"Bloody brilliant" • "Superb and very professionally done" • "Really well written and an absolute must have for a Macca fan" • "Thoroughly enjoyable and an excellent read" • "A labour of love"
Praise for SDE's 'The Producers on Paul McCartney's Flowers in the Dirt'
"Will go down as one of the greatest insights into Paul's working methods in his solo career." • "Invaluable document" • "Stupendous article" • "One of the best McCartney articles I've ever read. And I've read LOTS!" • "Fantastic work" • "Incredible work"