 News
SDE Surround Series update!
News on the various releases in the current schedule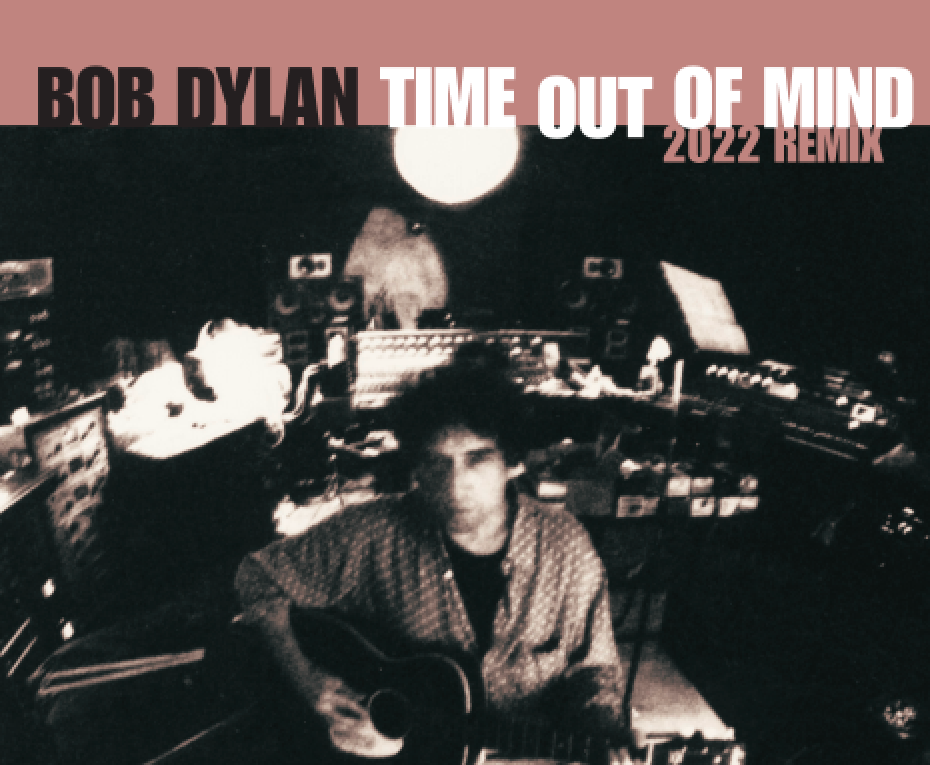 There's been a lot going on of late with the SDE Surround Series of exclusive blu-ray audios, so I thought I'd give everyone an update as to what is happening with the various releases, since I'm very aware that the pre-orders are building up and lots of you will be looking forward to getting some product soon! So here we go, in order of when they were announced: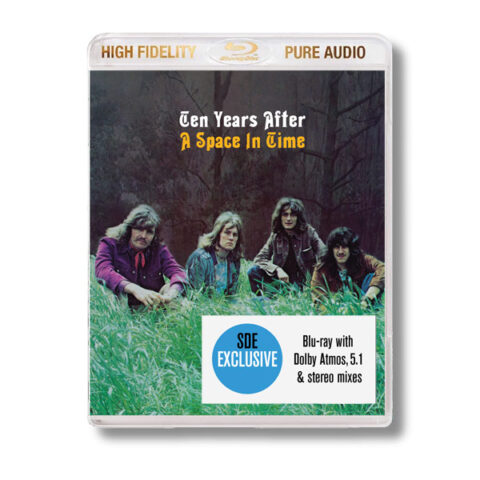 #7: Ten Years After / A Space In Time
There will be a second edition of Ten Years After's A Space In Time. We are making another 1000 copies since the demand for this has been overwhelming and we were somewhat culpable for underestimating how popular this would be in the first place. The extra copies will be available fairly soon, but if you head to the to the product page on the SDE shop and click the 'notify me if you get some more' button, you will automatically be sent an email when stock becomes available again and you won't have to wait for a post on SDE.
---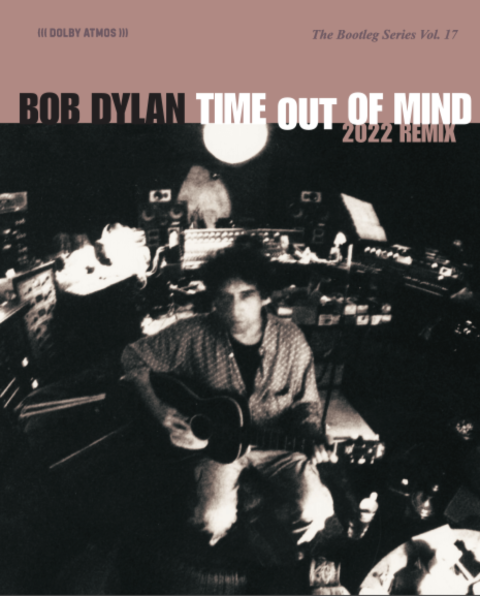 #8: Bob Dylan / Time Out Of Mind (2022 Remix)
Time Out Of Mind is about to go into production and, unfortunately, we are going to miss the planned 28 April release date. I will email everyone who has ordered with more details soon, but it's looking likely to ship around mid-May. I can only apologise for this slight delay. It has been great working with our label partners Sony in the US on this project and we hope to be doing some more with them soon! Update: Release date is now confirmed as 12 May 2023.
I'm really excited for everyone who ordered this album in Dolby Atmos and hi-res stereo; it sounds fantastic. The artwork for the blu-ray has been handled by Dylan's longtime art director Geoff Gans (check out his website) and the blu-ray front cover design has changed somewhat while this was in development, so the picture above is what the blu-ray will look like, without the SDE slipcase, which of course is in keeping with the original design philosophy. However, the slipcase itself uses the imagery of the reissue, so you get the best of both worlds!
We are pressing 5,000 units of this title and a quantity has been held back which we'll make available about a week before the revised release date, so don't think about buying it off anyone on eBay! Add yourself to the waiting list by going to the product page on the SDE shop and clicking the 'notify me if you get some more' button.
---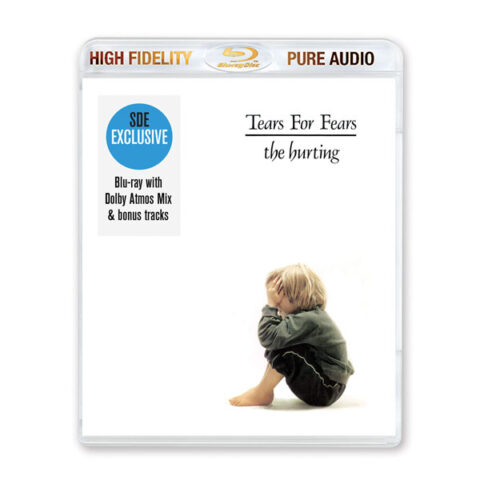 #9: Tears For Fears / The Hurting
I have some good news and some bad news about Tears For Fears' The Hurting. To get the bad news out of the way first, the whole release has gone back to 9 June 2023 (was 12 May). Sadly, this is out of our control and so the half-speed vinyl and the blu-ray will now not ship until a few days before that date.
However, the good news is that you are getting a bonus version of The Hurting album on this blu-ray which was not previously advertised, and that is the Steven Wilson Stereo Remix – with vocals (so not just an instrumental version). You have the SDE pre-order window to thank for this and the fact that Steven Wilson reads this website. You may be aware that Steven's process when creating Atmos and 5.1 mixes is, in his words, "to recreate the original stereo mix as closely as possible – trying to match reverbs, EQ, levels, stereo positioning, and any additional processing applied to it." He is looking to find "any extra clarity along the way if possible, but essentially trying not to mess with long term listeners' memories of the album in question".
So as Steven writes in the booklet that is included with The Hurting blu-ray audio: "There were no plans to include my recreated stereo since the original mix was beautifully executed and I didn't feel I could match it, let alone better it. But during the pre-order period there were more than a few people asking for it, so with some mixed feelings on my part it has been added to the blu-ray, as a bi-product of my workflow".
This means that there are now four Steven Wilson remixes of The Hurting on the blu-ray, alongside the original stereo mix. They are: Dolby Atmos Mix, 5.1 Mix, Stereo Remix and Instrumental Stereo Remix. Of course, Steven also mixed the two previously unreleased bonus tracks as well: 'Mad World (Mike Howlett Version)' and 'Watch Me Bleed (Mike Howlett Version)'. This blu-ray is going to be incredible!
7,000 copies of The Hurting blu-ray are being manufactured. Again, as with Dylan we'll make a small quantity available closer to release date. You can do the same thing and add yourself to the waiting list on the product page.
---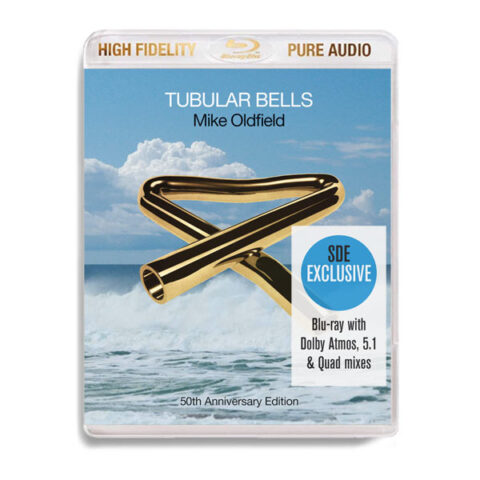 #10: Mike Oldfield / Tubular Bells
Nothing too much to report with Mike Oldfield's Tubular Bells. It's all been signed off and will soon go into production. The print run is 5,000 and it's sold out. There may be some cancellations which means a few copies could become available again. Again, add yourself to the waiting list to have a chance. At the time of writing, we are still expecting the 26 May to be the release date, as advertised originally. This does mean you'll get #10 before #9 but that is just one of those things!
What's next?
#11 in the SDE Surround Series will be announced next week. Unlike the last few, this is going to be available in a fixed quantity, so be sure to stay in touch with SDE over the next seven days.
---
Postscript
These releases are coming thick and fast right now. The goal in 2023 was to offer a minimum of 12 titles and we have so far announced four and its mid-April, so we're on target! However, since we can't deliver the products as quickly as we announce them (it takes roughly 10 weeks from the end of the pre-order window to design, author and manufacture these blu-rays (that's assuming there are no issues) and we have been announcing them every 2-3 weeks at the moment, there will inevitably be a 'build up' of pre-orders that you are waiting for. Things will ebb and flow and there will be periods when they'll be lots of shipping activity and then quiet spells where you are waiting. However, in theory, once things settle down a bit the despatching should 'catch up' and become as regular as the announcements!
A few people have asked if we can combine orders, but sadly that is just not possible, I'm afraid, at the present time. Even if two separate pre-orders end up shipping the same week (because one has been delayed, for example) THEY WILL SHIP SEPARATELY. It's a systems thing and going in and doing manual adjustments would be a) prone to human error and b) not feasible with the volumes we are talking about. We understand this can be a bit frustrating and we'd love to be able to do it, but we can't at the moment.
Thank you for your enthusiasm and continued support with this SDE Surround Series initiative. It really does feel like a unique collaboration between you the music fan, SDE, artists and the record labels. I hope you are enjoying the products and we look forward to bringing your more exclusive titles in the near future.