 News
Simple Minds / Acoustic in Concert
CD+blu-ray release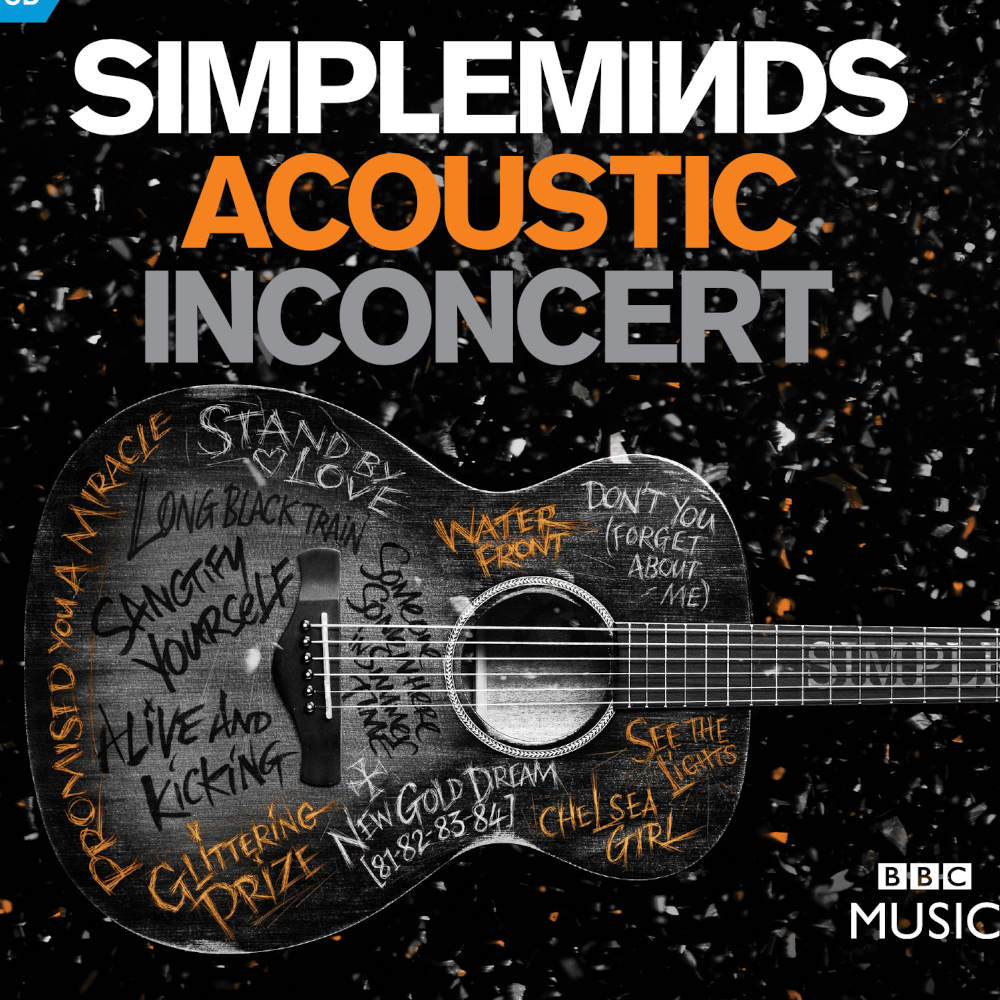 Simple Minds' Acoustic in Concert will be reissued in December as a CD+blu-ray edition.
This is live document of a special show the band recorded for BBC Radio 2's In Concert series back in 2017. The band performed their Acoustic album of "reimagined acoustic versions" almost in its entirety, along with cover versions like Make Me Smile (Come Up And See Me) (when they were joined by Steve Harley).

This concert was available as a CD+DVD combo at the time and on standalone blu-ray or DVD editions. Now for the first time CD+blu-ray is combined for a special dual-disc package. The blu-ray features 5.1 surround sound.
Ascoutic in Concert will be released on 1 December 2023 via
Compare prices and pre-order
Simple Minds
Acoustic in Concert - CD+blu-ray
Tracklisting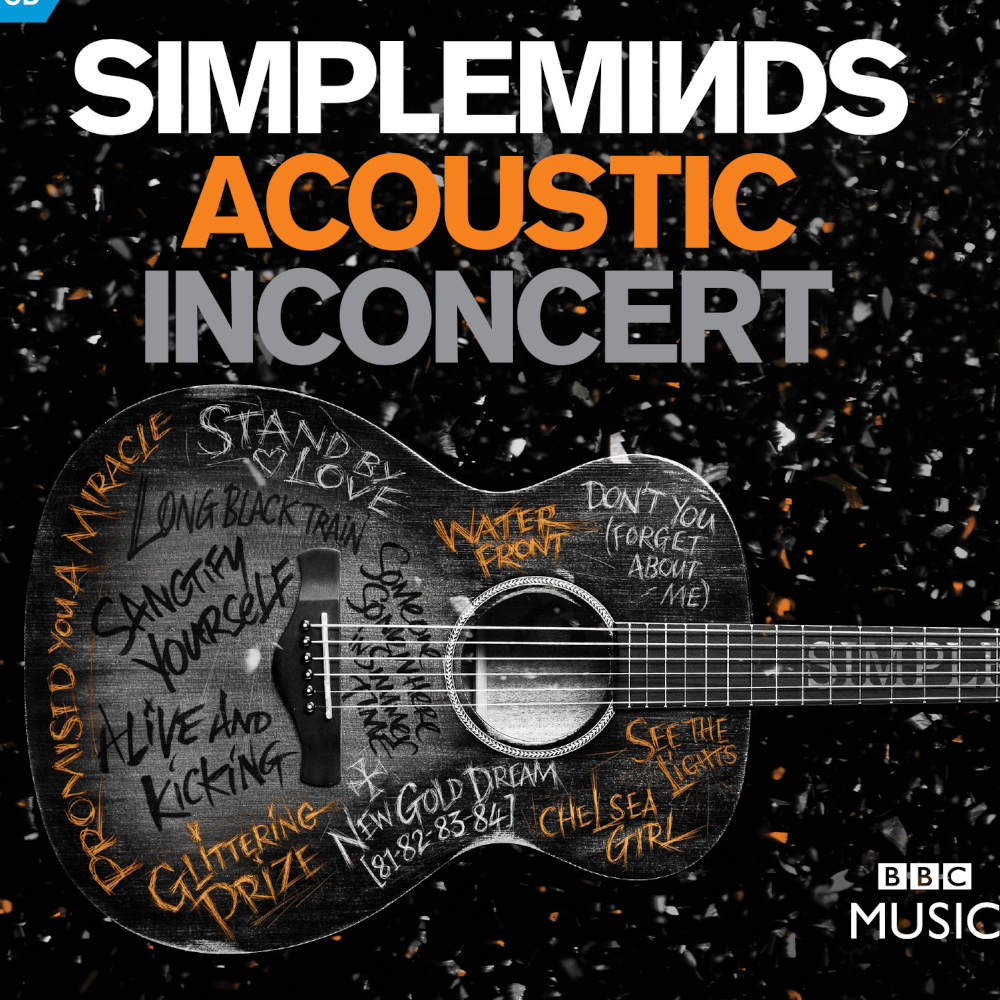 Acoustic in Concert Simple Minds
/
CD

New Gold Dream (81-82-83-84)
See The Lights
Glittering Prize
Stand By Love
Waterfront
Andy Warhol
Chelsea Girl
Someone Somewhere In Summertime
Dancing Barefoot
Speed Your Love To Me
Promised You A Miracle
Don't You (Forget About Me)
Sanctify Yourself
Long Black Train
Alive And Kicking
Make Me Smile (Come Up And See Me)

blu-ray

New Gold Dream (81-82-83-84)
See The Lights
Glittering Prize
Stand By Love
Waterfront
Andy Warhol
Chelsea Girl
Someone Somewhere In Summertime
Dancing Barefoot
Speed Your Love To Me
Promised You A Miracle
Don't You (Forget About Me)
Sanctify Yourself
Long Black Train
Alive And Kicking
Make Me Smile (Come Up And See Me)