 News
Steven Wilson / Home Invasion: In Concert at the Royal Albert Hall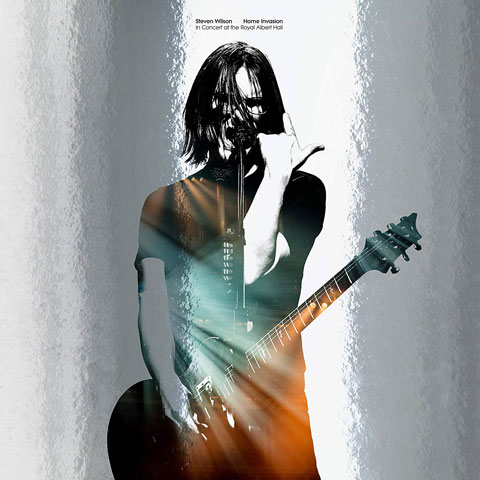 2CD+blu-ray combo set • Limited 5LP vinyl box set next year
Steven Wilson is to release a concert film, Home Invasion: In Concert At The Royal Albert Hall, in November on various audio-video formats and (later) as a special limited edition 5LP vinyl box set.

This concert recording captures the last show of the three-night run in the historic London venue from March this year, as Steven Wilson was coming to the end of his European To The Bone tour.
This release is being issued across an number of formats, namely blu-ray+2CD, DVD+2CD and standalone blu-ray and DVD. There isn't a 2CD option but the 'soundtrack' to the film will be available as a deluxe 5LP vinyl box set (due next year).
The CDs include the full soundtrack of the concert across two discs, while the vinyl box actually offers six extra tracks; three soundcheck songs (included as bonus content on the blu-ray/DVD) and three songs from the previous night's performance (I was at that show). Those last three weren't performed at all during the filming, so are therefore exclusive to the vinyl.
As you'd expect from the 5.1 mixing maestro, the blu-ray and DVD offer 5.1 surround mixes of the concert (those who attended these shows experienced a '4D sound' performance).
The vinyl box features five 180g vinyl records which all come with printed outer sleeves and plain poly-lined inner bags. These are housed in a rigid slipcase with a deluxe foil-blocking and embossed finish on the cover and spine. The vinyl box also includes a 32-page large format booklet.
Home Invasion: In Concert At The Royal Albert Hall is released on video formats (and combo packs) on 2 November 2018 by Eagle Rock. Vinyl fans require some patience as the 5LP box set won't be released until 22 March 2019 (through Caroline International).
2CD / Blu-ray / DVD 
(1) Intro "Truth"
(2) Nowhere Now
(3) Pariah
(4) Home Invasion / Regret #9
(5) The Creator Has A Mastertape
(6) Refuge
(7) People Who Eat Darkness
(8) Ancestral
(9) Arriving Somewhere But Not Here
(10) Permanating
(11) Song Of I
(12) Lazarus
(13) Detonation
(14) The Same Asylum As Before
(15) Song Of Unborn
(16) Vermillioncore
(17) Sleep Together
(18) Even Less
(19) Blank Tapes
(20) The Sound Of Muzak
(21) The Raven That Refused to Sing
Blu-ray/DVD bonus features
Rehearsal tracks (Routine, Hand Cannot Erase, Heartattack In A Layby), interview and backstage footage.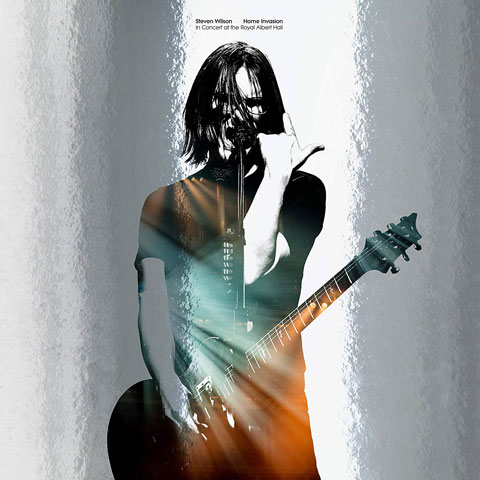 Home Invasion: In Concert At The Royal Albert Hall / 5LP vinyl box
Side 1 
1 Intro "Truth" 2:52
2 Nowhere Now 4:08
3 Pariah 5:11
4 Home Invasion / Regret #9 10:58
Side 2
1 The Creator Has a Mastertape 5:25
2 Refuge 8:42
3 People Who Eat Darkness 6:24
Side 3
1 Ancestral 13:52
Side 4
1 Arriving Somewhere but Not Here 13:53
Side 5
1 Permanating 5:34
2 Song of I 7:13
3 Lazarus 4:04
Side 6
1 Detonation 11:27
2 The Same Asylum as Before 5:53
Side 7
1 Song of Unborn 6:40
2 Vermillioncore 5:07
3 Sleep Together 7:52
Side 8
1 Even Less 4:02
2 Blank Tapes 3:14
3 Sound of Muzak 5:08
4 The Raven that Refused to Sing 8:31
Side 9
1 Routine 9:01
2 Hand Cannot Erase 4:18
3 Heartattack in a Layby 3:59
Side 10
1 How is Your Life Today? 3:17*
2 Blackfield 4:33*
3 Postcard 6:55*
* vinyl bonus tracks