 News
Suede / Stay Together 7″ picture disc
Suede's fifth single reissued for 30th anniversary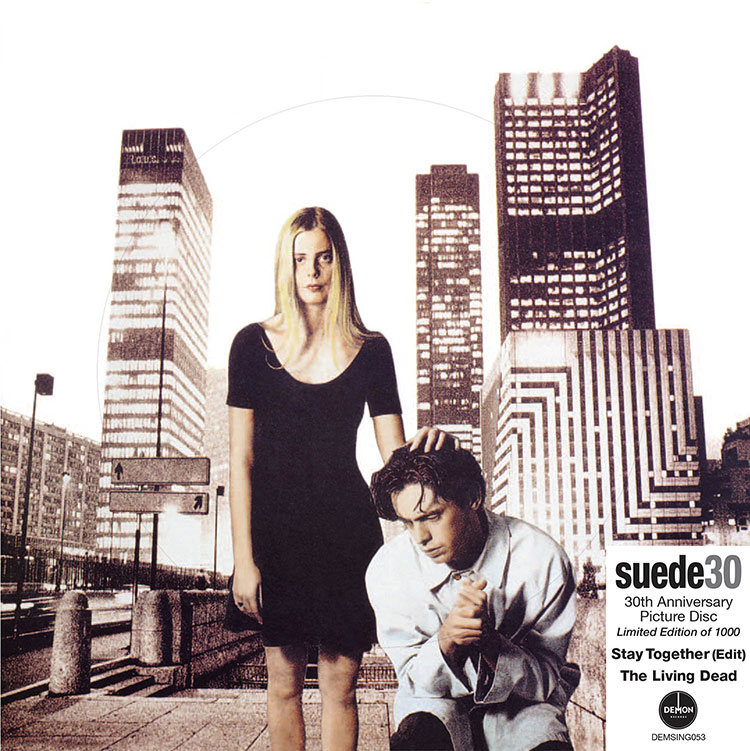 Suede's 1994 non-album single Stay Together will be released as a limited edition seven-inch picture disc early next year, as part of Demon's ongoing 'Suede30' celebrations.
The song was the last single released by the band while Bernard Butler was still a member and its peak of number three in the UK singles chart felt like some kind of culmination or validation at the time, in what seemed like the inexorable rise of the band after that run of four singles from their debut album.
Commercially, although not critically, things would take a turn for the worse, although that was all in the future at this point and 'Stay Together' remains a fantastic piece of work, with a typically strong flipside in 'The Living Dead'.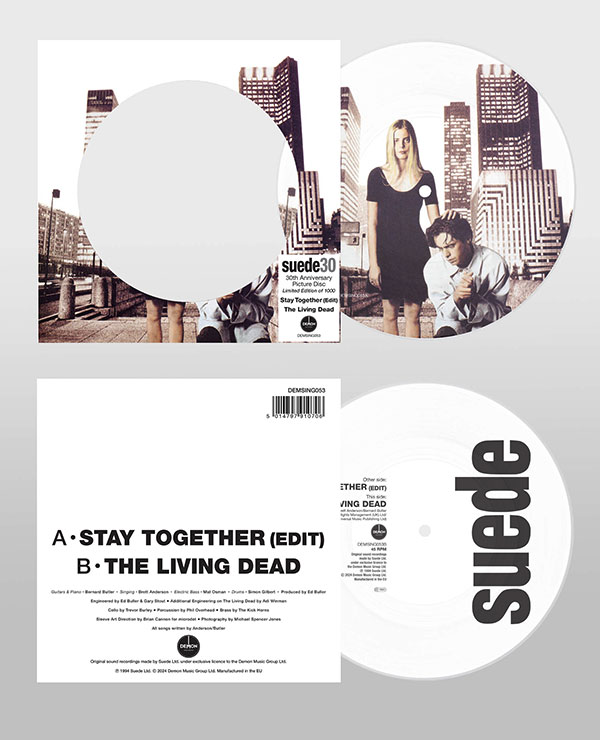 This seven-inch picture disc features the edit of Stay Together (the 12-inch and CD singles at the time boasted the long 8.29 version) and 'The Living Dead'. It's the fifth in the series of picture discs and it seems that Demon do plan to issue all three singles from the magnificent Dog Man Star in this format next year.
This Stay Together seven-inch picture disc is released on 16 February 2024 via Demon Records. Like the previous four picture discs, you can pre-order from the SDE shop via this link or by using the button below.
Tracklisting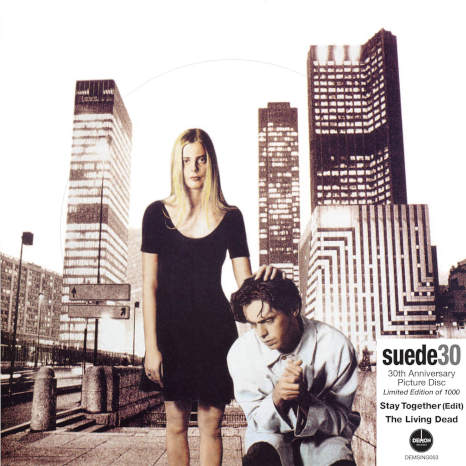 Stay Together Suede
/
7″ picture disc
Stay Together (edit)
The Living Dead