 News
Talking Heads / Stop Making Sense 2LP vinyl reissue
Features two previously unreleased bonus tracks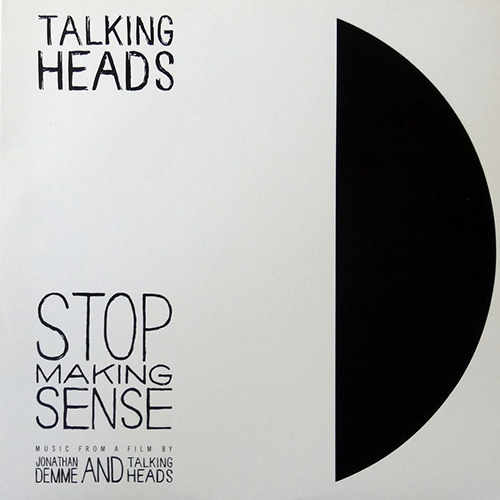 The full audio of Talking Heads classic 1984 concert film, Stop Making Sense, will be issued on vinyl for the first time in August.
Directed by Jonathan Demme, Stop Making Sense presented a retrospective of the band up to that point, with a performance that weaves together songs from all their studio albums at that time.

While it focuses mainly on music by Talking Heads but does include a few songs recorded outside the band: 'Genius Of Love' by Weymouth and Frantz's side-project Tom Tom Club and 'What A Day That Was' and 'Big Business' from Byrne's 1981 album, The Catherine Wheel.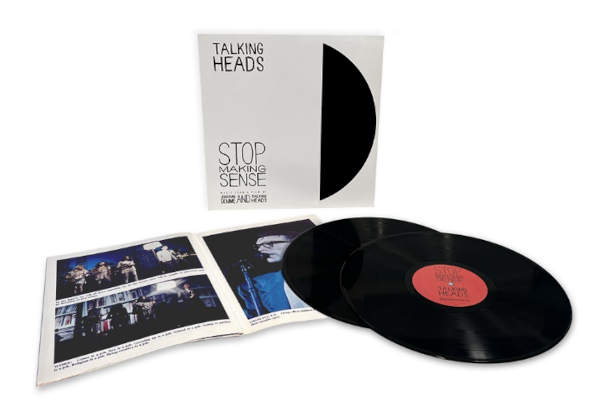 Today, David Byrne says it's interesting that this album was – for many people – an introduction to Talking Heads: "We had done a live album before this, but coupled with the film, and with the improved mixes and sound quality, this record reached a whole new audience. As often happens, the songs got an added energy when we perform them live and were inspired by having an audience. In many ways, these versions are more exciting than the
studio recordings, so maybe that's why a lot of folks discovered us via this record."
The film itself will be going back to cinemas globally this year and this new 2LP set includes the previously unreleased tracks 'Cities' and 'Big Business/I Zimbra'.
The vinyl reissue replicates the booklet from the original and includes additional pages with never-seen-before photos and brand new notes written by Chris, David, Jerry and Tina.
Stop Making Sense is reissued on 2LP vinyl on 18 August 2023, via Rhino. That's a painful US/UK price differential.
Compare prices and pre-order
Talking Heads
Stop Making Sense - 2LP vinyl
Tracklisting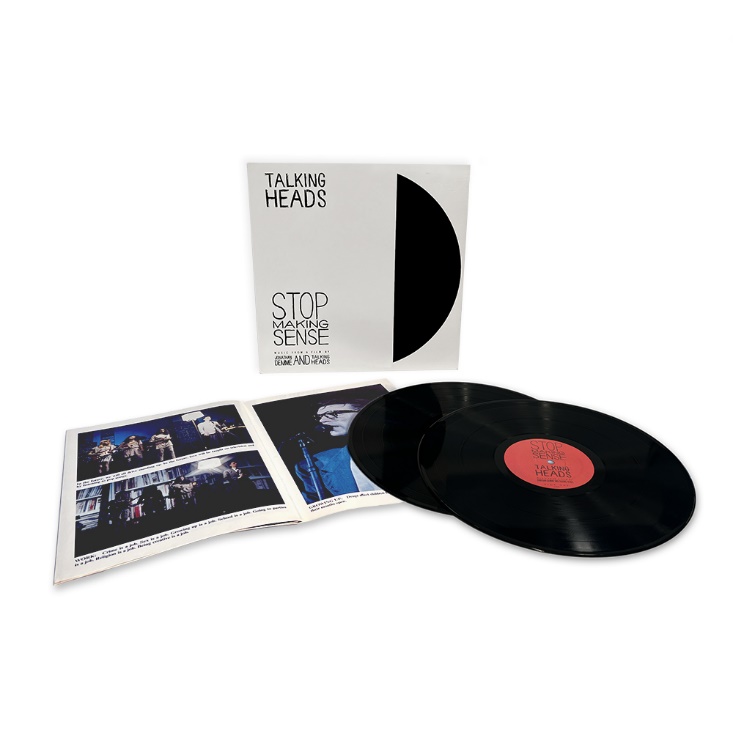 Stop Making Sense Talking Heads
/
2LP vinyl
LP 1

Side A

Psycho Killer
Heaven
Thank You for Sending Me an Angel
Found a Job
Slippery People
Cities *

 Side B

Burning Down the House
Life During Wartime
Making Flippy Floppy
Swamp

* Previously Unreleased

LP 2

 Side C

What a Day That Was
This Must Be the Place (Naïve Melody)
Once in a Lifetime
Big Business/I Zimbra *

Side D

Genius of Love
Girlfriend is Better
Take Me to the River
Crosseyed and Painless

* Previously Unreleased