 News
Terminator 2: Judgement Day 30th anniversary vinyl & blu-ray package
Five-disc bundle includes 2LP coloured vinyl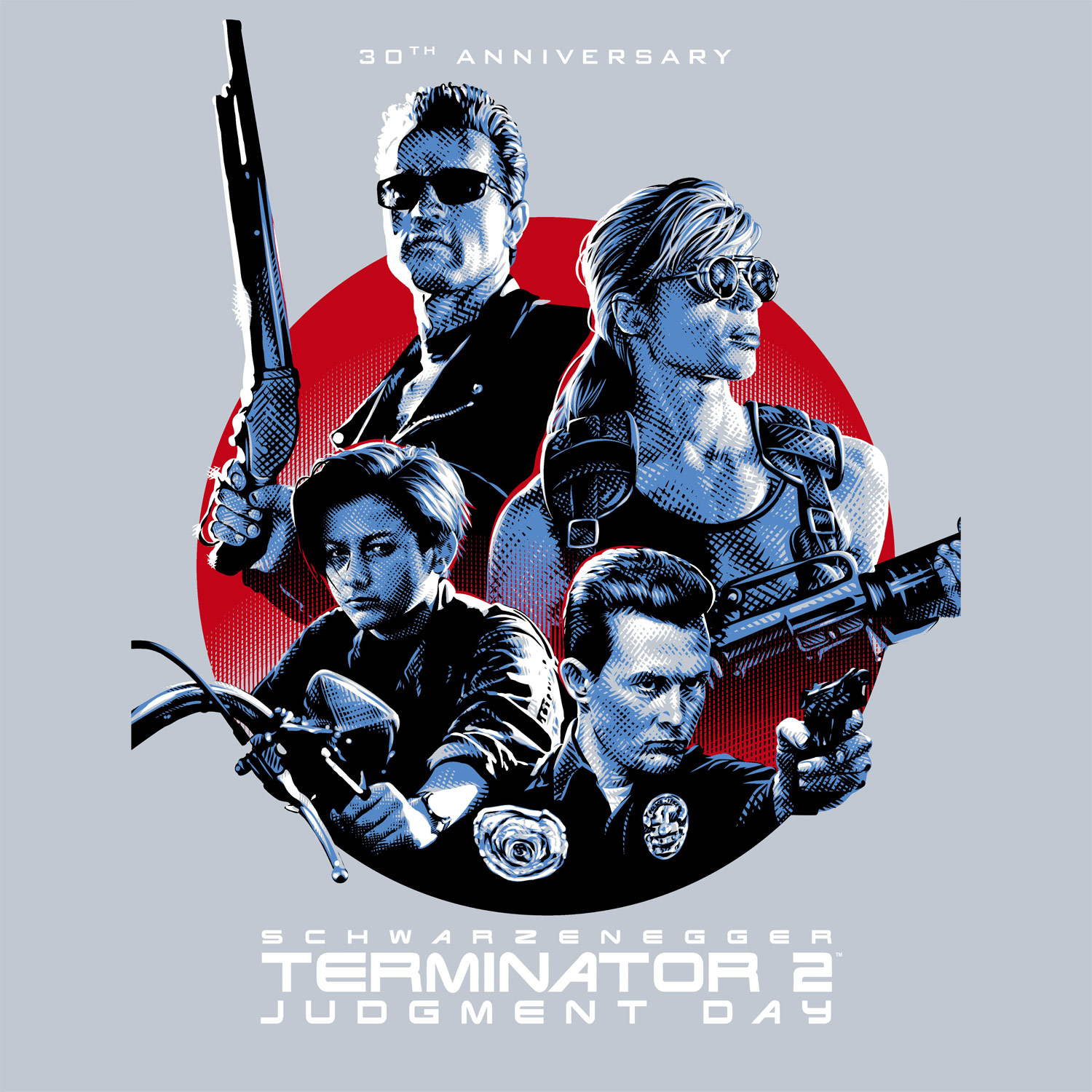 Studio Canal are reissuing James Cameron's classic 1991 film Terminator 2: Judgement Day for its 30th anniversary and are marketing a bundle which features three blu-ray discs and a 2LP coloured vinyl set.
The blu-ray element features three discs: 4K UHD, Blu-Ray & Blu-Ray 3D (all-region discs) and the 2LP set of course features Brad Fiedel's soundtrack pressed on grey vinyl and comes with a lenticular print of the front cover.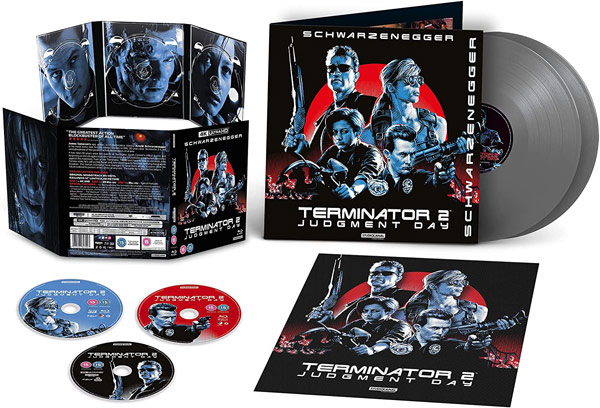 There's plenty of extras on the blu-rays, as you'd imagine, including all three versions of the film (theatrical, special edition, extended special edition).
Although there's been numerous editions of both film and soundtrack over the years, given the cost of even a single vinyl pressing these days, £60 for this doesn't feel too bad, especially if you're yet to pick up the 4K version.
This 30th anniversary Terminator 2: Judgement Day set is released on 6 December 2021.
Lenticular printing produces printed images with an illusion of depth, or the ability to change or move as the image is viewed from different angles.
Compare prices and pre-order
Arnold Schwarzenegger
Terminator 2: Judgement Day 30th anniversary 2LP+3xblu-ray
Tracklisting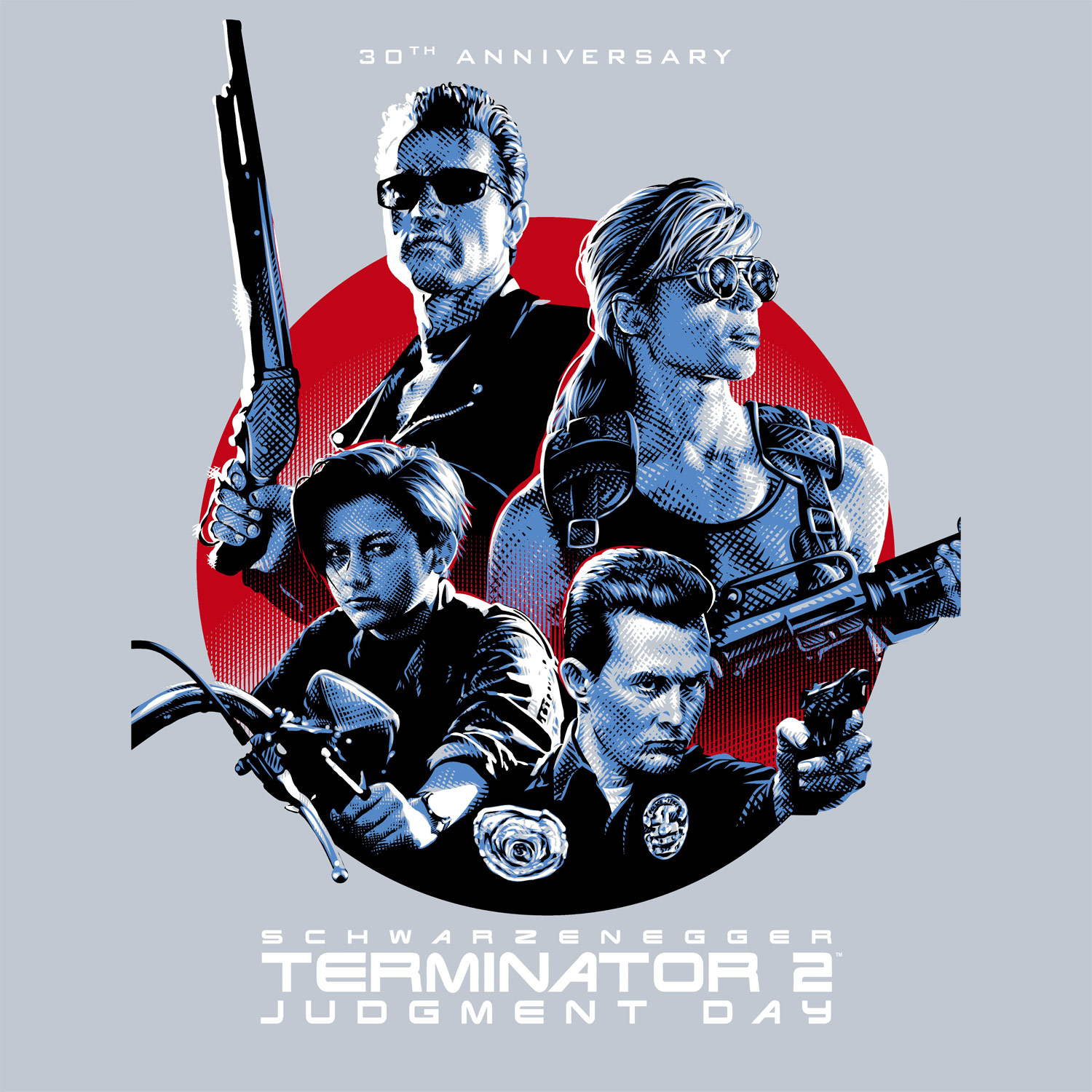 Terminator 2: Judgement Day James Cameron / Brad Fiedel
/
2LP+3xblu-ray bundle
T2: Reprogramming The Terminator documentary (including exclusive interviews with James Cameron, Arnold Schwarzenegger, Edward Furlong and many more) – 55 mins
2 Feature Commentaries; 23 Members of Cast
& Crew (1993)/Director James & Co-Author William Wisher
The Making of T2 (1993)
Seamless Branching Of The
Theatrical Version (137 mins approx.)
Special Edition Version
(154 mins approx.)
Extended Special Edition Version (156 mins
approx.)
2 Deleted Scenes With Audio Commentary
Trailers – T2:3D (2017)
T2 Theatrical Trailer 'This Time There
Are Two'/'Same Make New Mission'/'Building The Perfect Arnold