 News
The Avalanches / Since I Left You 20th anniversary edition
4LP vinyl and 2CD deluxe editions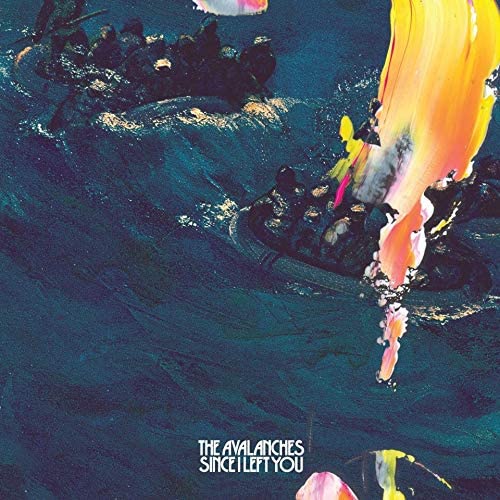 Australian band The Avalanches' album, Since I Left You, will be reissued as a 20th anniversary edition on vinyl and CD, in June.
The sample-heavy debut was originally issued in 2000 Down Under (on Modular Recordings), but wasn't released in the UK until the following year, reportedly to give the electronic group time to clear or amend all the samples (for which they hadn't obtained permission, or even properly kept track of).
Talking about the album, group member Robbie Chater said: "I remember very clearly that we decided to not have any of our voices on it, which made it last because it's a kind of transmission; nothing date-stamps it to that time. Also we were careful not to use any trendy software from 1999 or 2000. So it does seem to just float around in time…"
The much-delayed reissue is available as a two-CD set (with a bonus disc of 21 remixes) and or a 4LP vinyl package which includes 15 bonus tracks. It will be released on 4 June 2021 via XL Recordings.
Compare prices and pre-order
The Avalanches
Since I Left You - 2CD deluxe
Compare prices and pre-order
The Avalanches
Since I Left You - 4LP vinyl box
Tracklisting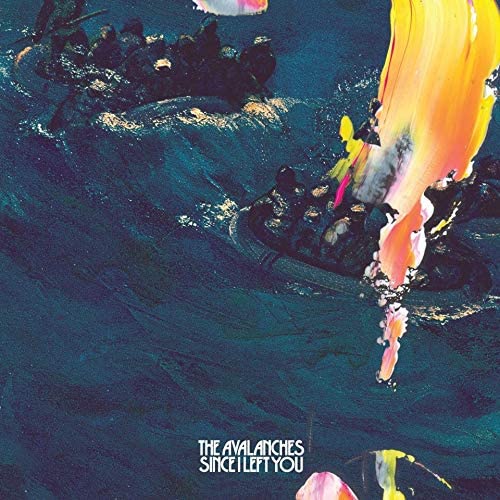 Since I Left You The Avalanches
/
20th anniversary 2CD edition
Since I Left You
Stay Another Season
Radio
Two Hearts In 3/4 Time
Avalanche Rock
Flight Tonight
Close To You
Diners Only
A Different Feeling
Electricity
Tonight May Have To Last Me All My Life
Pablo's Cruise
Frontier Psychiatrist
Etoh
Summer Crane
Little Journey
Live At Dominoes
Extra Kings

Tonight May Have To Last Me All My Life (MF DOOM Remix)
Summer Crane (Black Dice Remix)
Frontier Psychiatrist (Mario Caldato Jr's 85% Remix)
Electricity (Dr. Rockit's Dirty Kiss Remix)
Electricity (Original Avalanches Demo Tape)
Thank You Caroline (Original Avalanches Demo Tape)
Thank You Caroline (Andy Votel Remix)
So Why So Sad (The Avalanches Sean Penn Mix)
The Shining (The Avalanches Good Word For The Weekend Mix)
Pablo's Cruise (Original Avalanches Demo Tape)
I'm A Cuckoo (The Avalanches Remix)
Chico (The Avalanches Wernham Hogg Mix)
Fade Together (The Avalanches Remix)
Since I Left You (Stereolab Remix)
Flight Tonight (Canyons Travel Agent Dub)
Radio (Sinkane Remix)
A Different Feeling (Ernest Saint Laurent Remix)
A Different Feeling (Carl Craig's Paperclip People Remix)
Two Hearts In 3/4 Time (Jackson & His Computer Band Remix)
Tonight May Have To Last Me All My Life (Dragged By Leon Vynehall)
Tonight May Have To Last Me All My Life (Edan Remix)
Tracklisting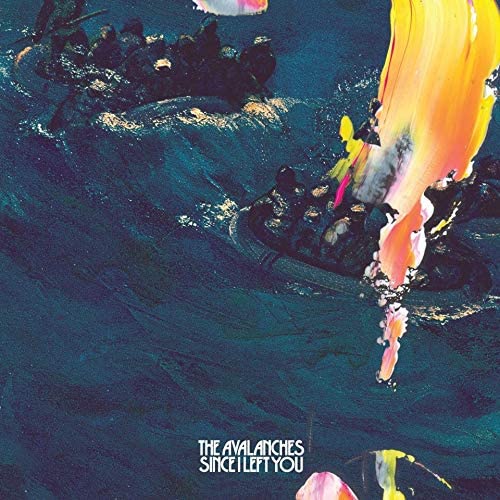 Since I Left You The Avalanches
/
20th anniversary 4LP vinyl box set
Side A

Since I Left You
Stay Another Season
Radio
Two Hearts In 3/4 Time

Side B

Avalanche Rock
Flight Tonight
Close To You
Diners Only
A Different Feeling

Side C

Electricity
Tonight May Have To Last Me All My Life
Pablo's Cruise
Frontier Psychiatrist

Side D

Etoh
Summer Crane
Little Journey
Live At Dominoes
Extra Kings

Side E

Since I Left You (Cornelius Remix)
Tonight May Have To Last Me All My Life (Edan Remix)
Frontier Psychiatrist (Mario Caldato Jr's 85% Remix)
Close To You (Sun Araw Remix)

Side F

Since I Left You (Stereolab Remix)
Flight Tonight (Canyons Travel Agent Dub)
Radio (Sinkane Remix)

Side G

Since I Left You (Prince Paul Remix)
Electricity (Harvey's Nightclub Re-Edit)
Summer Crane (Black Dice Remix)
Extra Kings (Deakin Remix)

Side H

Tonight May Have To Last Me All My Life (MF DOOM Remix)
Tonight May Have To Last Me All My Life (Dragged By Leon Vynehall)
A Different Feeling (Carl Craig's Paperclip People Remix)
Thank You Caroline (Original Avalanches Demo Tape)