 News
The Beloved / Happiness 2CD deluxe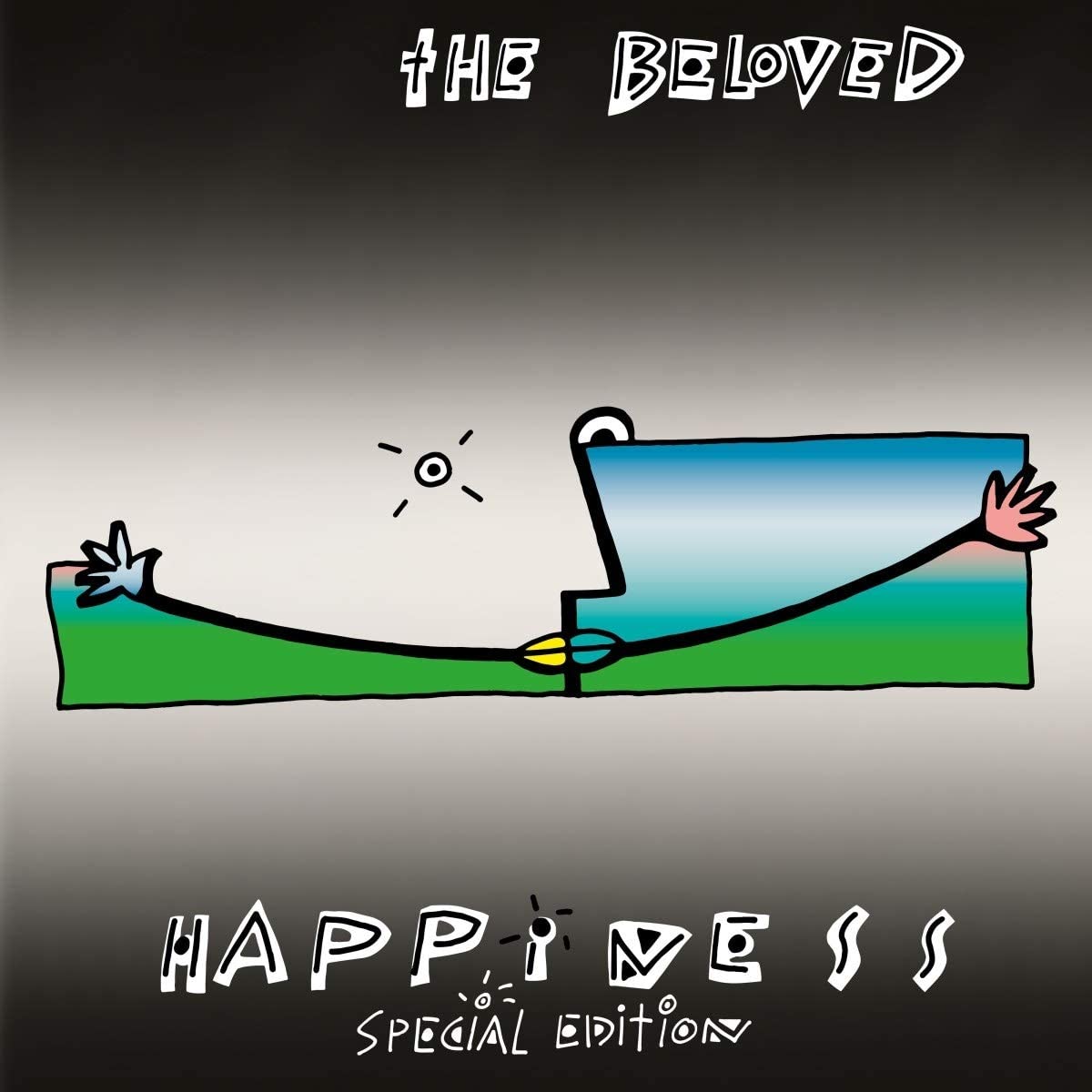 Remastered • Bonus disc of demos, B-sides and remixes
British electronic group The Beloved's first 'proper' album Happiness is reissued as a two-CD deluxe edition in July.

Largely recorded with producer Martyn Phillips, Happiness was issued in February 1990 making this reissue a 30th anniversary edition. The album contains three top 40 hit singles including 'Hello' and 'Your Love Takes Me Higher'.
This new two-CD deluxe (the label are calling it a 'special edition') has been remastered from the original analogue studio masters (by John Davis at Metropolis Studios) and includes a bonus CD dubbed 'The Wolf Studio Recordings'. This is a 15-track bonus disc of Happiness demos, B-sides, remixes as well as four previously unreleased songs recorded  in Brixton between 1988 and 1990.
The CD booklet includes new sleeve notes written by the band themselves and an album-only vinyl reissue is also available.
Happiness is reissued on 31 July 2020, via New State Entertainment.
Compare prices and pre-order
The Beloved
Happiness - 2CD special edition
Compare prices and pre-order
The Beloved
Happiness - vinyl LP
CD 1
1. Hello
2. Your Love Takes Me Higher
3. Time After Time
4. Don't You Worry
5. Scarlet Beautiful
6. The Sun Rising
7. I Love You More
8. Wake Up Soon
9. Up Up & Away
10. Found
CD 2
1. I Love You More [demo]
2. Jackie (Won't You Please Come Home?)
3. Sally
4. My Heart's Desire
5. Your Love Takes Me Higher [demo]
6. Your Love Takes Me Higher [piano/303 Demo]
7. Wake Up Soon [demo]
8. Acid Love (7″ Mix)
9. Acid Love (Acid Dream)
10. Paradise (My Darling, My Angel)
11. Time After Time [demo]
12. Time After Time [extended Demo Dub]
13. Jennifer Smiles
14. Pablo (7 Inch Mix)
15. The Sun Rising (Evening Session Remix)