 News
The Best Of Fad Gadget / 2LP vinyl
2LP silver-coloured vinyl • 1000 units only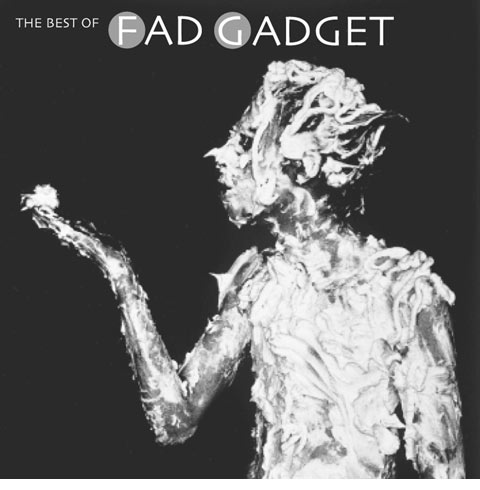 The 2001 'Best Of' from Fad Gadget will be issued on vinyl for the first time in September. The double coloured vinyl pressing will be limited to 1000 units.

Fad Gadget (aka Francis John Tovey) was the first signing to the Mute label and alongside Human League, Cabaret Voltaire and The Normal, was at the forefront of the Electronic Movement of the late 70s/early 80s.



This collection features tracks from Fad Gadget's four albums –Fireside Favourites (1980), Incontinent (1981), Under The Flag (1982), and Gag (1984) – and includes debut single 'Back To Nature' (from 1979).

This was issued on CD in 2001 (with a bonus disc of remixes) but this will be the first time it has been out on vinyl, issued as part of the MUTE 4.0 (178>TOMORROW) series. Mute have confirmed they will issue a career-spanning box set in early 2020 marking the 40th anniversary of his first album Fireside Favourites.

The Best of Fad Gadget is released via Mute on 6 September 2019. Pre-order a copy of this silver 2LP vinyl Best Of via the SDE shop using this link, or the button below.
<![CDATA[
/**/
]]>
A1 Back To Nature
A2 The Box
A3 Ricky's Hand
A4 Handshake
B1 Fireside Favourite
B2 Insecticide
B3 Make Room
B4 Lady Shave
C1 Saturday Night Special
C2 King Of The Flies
C3 Life On The Line
C4 4M
C5 For Whom The Bell Tolls
D1 Love Parasite
D2 I Discover Love
D3 Collapsing New People
D4 One Man's Meat
D5 Luxury