 News
The Black Crowes / Shake Your Money Maker 3CD 'softpack' super deluxe
'Reduced packaging' 3CD edition more widely available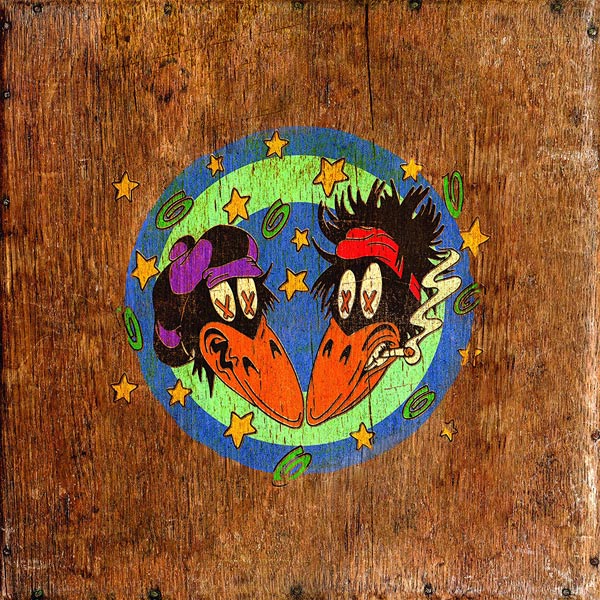 The significantly cheaper three-CD edition of The Black Crowes' forthcoming reissue of Shake Your Money Maker – the 'reduced packaging' super deluxe, if you will – is now available to pre-order via Amazon in the UK.

This edition contains the same audio as the £55 super deluxe but comes in smaller ('softpack') packaging and doesn't include the flyer, setlist and tour laminate reproductions, the patch or the larger book. It costs £20 and looks like the image below:


This version was previously thought to be exclusive to Target in the USA and Rough Trade in the UK, but as you can see, it is listed on Amazon right now. If you are after the full audio package on CD and can live without the large format presentation, this is something of a no-brainer since you save over £30.
Just to throw in an element of confusion, Amazon are incorrectly showing an image of the actual super deluxe (the £55 version) on their listing  but that's not what you will get!
The Shake Your Money Maker reissue is released on 26 February 2021. You can read more about it on the original post.

Shake Your Money Maker 3CD set
CD 1: Shake Your Money Maker (2020 Remaster)
1 Twice As Hard
2 Jealous Again
3 Sister Luck
4 Could I've Been So Blind
5 Seeing Things
6 Hard To Handle
7 Thick N' Thin
8 She Talks To Angels
9 Struttin' Blues
10 Stare It Cold
11 Mercy, Sweet Moan
CD 2: More Money Maker: Unreleased Songs and B-Sides
1 Charming Mess
2 30 Days In The Hole
3 Don't Wake Me
4 Jealous Guy
5 Waitin' Guilty
6 Hard To Handle (With Horns Remix)
7 Jealous Again (Acoustic Version)
8 She Talks To Angels (Acoustic Version)
9 She Talks To Angels (Mr. Crowe's Garden Demo)
10 Front Porch Sermon (Mr. Crowe's Garden Demo)
CD3 The Homecoming Concert: Atlanta, GA December 1990
1 Introduction
2 Thick N' Thin
3 You're Wrong
4 Twice As Hard
5 Could I've Been So Blind
6 Seeing Things For The First Time
7 She Talks To Angels
8 Sister Luck
9 Hard To Handle
10 Shake 'Em On Down/Get Back
11 Struttin' Blues
12 Words You Throw Away
13 Stare It Cold
14 Jealous Again