 News
The Bluebells / Sisters reissue
2CD set with 22 bonus tracks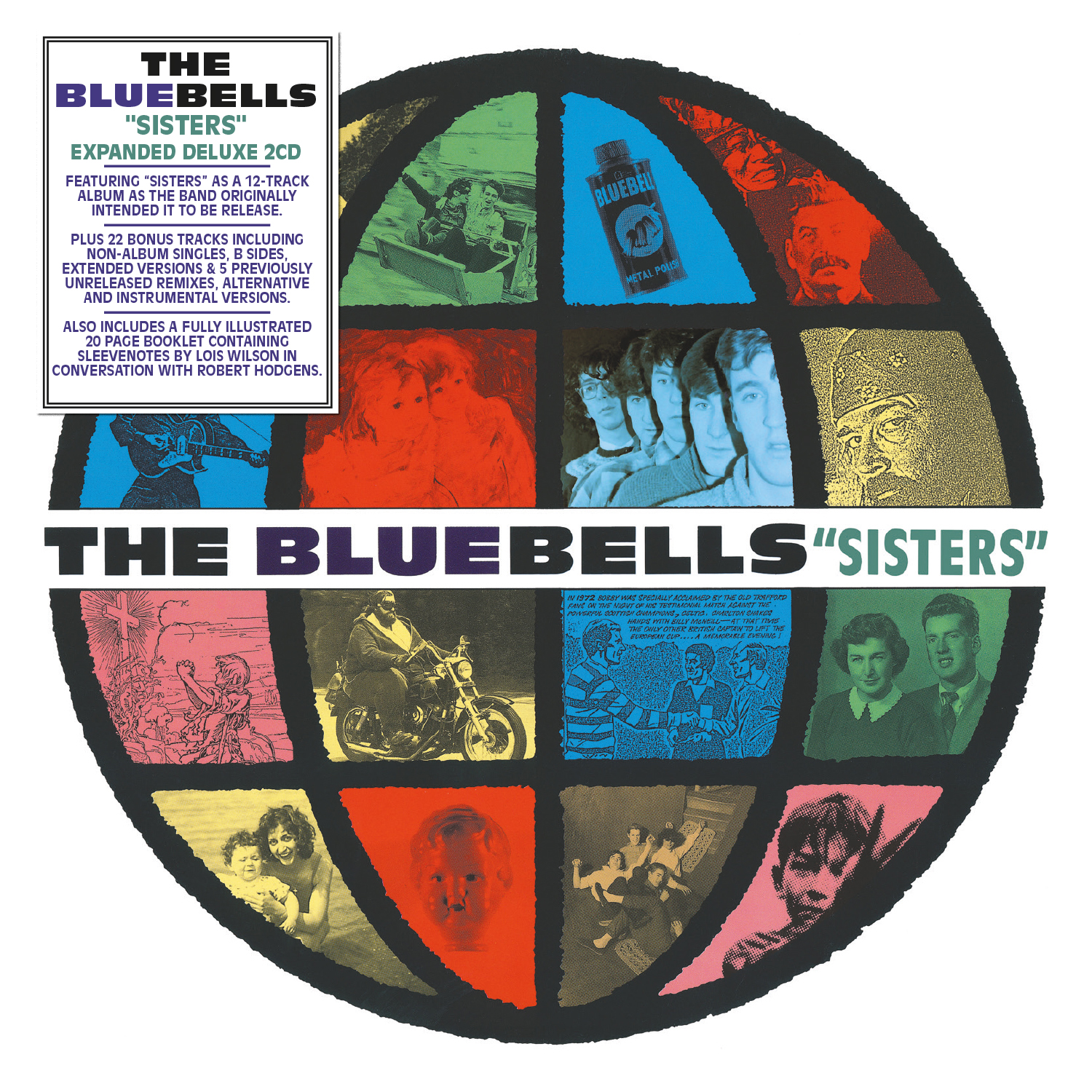 Eighties Scottish indie/pop band The Bluebells are to reissue their debut album, Sisters, in November.
This 1984 long-player contains their best known single 'Young at Heart', along with two other top 40 hits from the same album ('Falling' and the reissue of 'Cath'). A 1993 re-release of 'Young at Heart' (thanks to a VW Golf advert) saw the single surpass its original peak of No 8 and reach the top of the UK singles chart, almost nine years later.
The album has been rejigged for this 2CD reissue, at the band's request. It begins with an alternate version of 'Everybody's Somebody's Fool' (produced by Robin Millar) and the Elvis Costello produced 'Aim In Life' (once a cassette-only bonus song) is now track nine of the album. 'Cath' is now longer and 'Some Sweet Day' (another Costello production) is promoted to full album track (having been an extra track on the 12-inch of 'Young at Heart').
There's also 22 bonus tracks including non-album singles, B-sides and extended versions, including five previously unreleased tracks.
The 2CD deluxe comes with a 20-page booklet with notes by Lois Wilson (in conversation with guitarist Robert "Bobby Bluebell" Hodgens).
Sisters will be reissued on 24 November 2023 via Cherry Red. There is no vinyl release although Last Night From Glasgow reissued it on the format early last year (widget below).
Compare prices and pre-order
BLUEBELLS, THE
Sisters - 2CD deluxe
Compare prices and pre-order
Bluebells
Sisters 2022 vinyl reissue
Tracklisting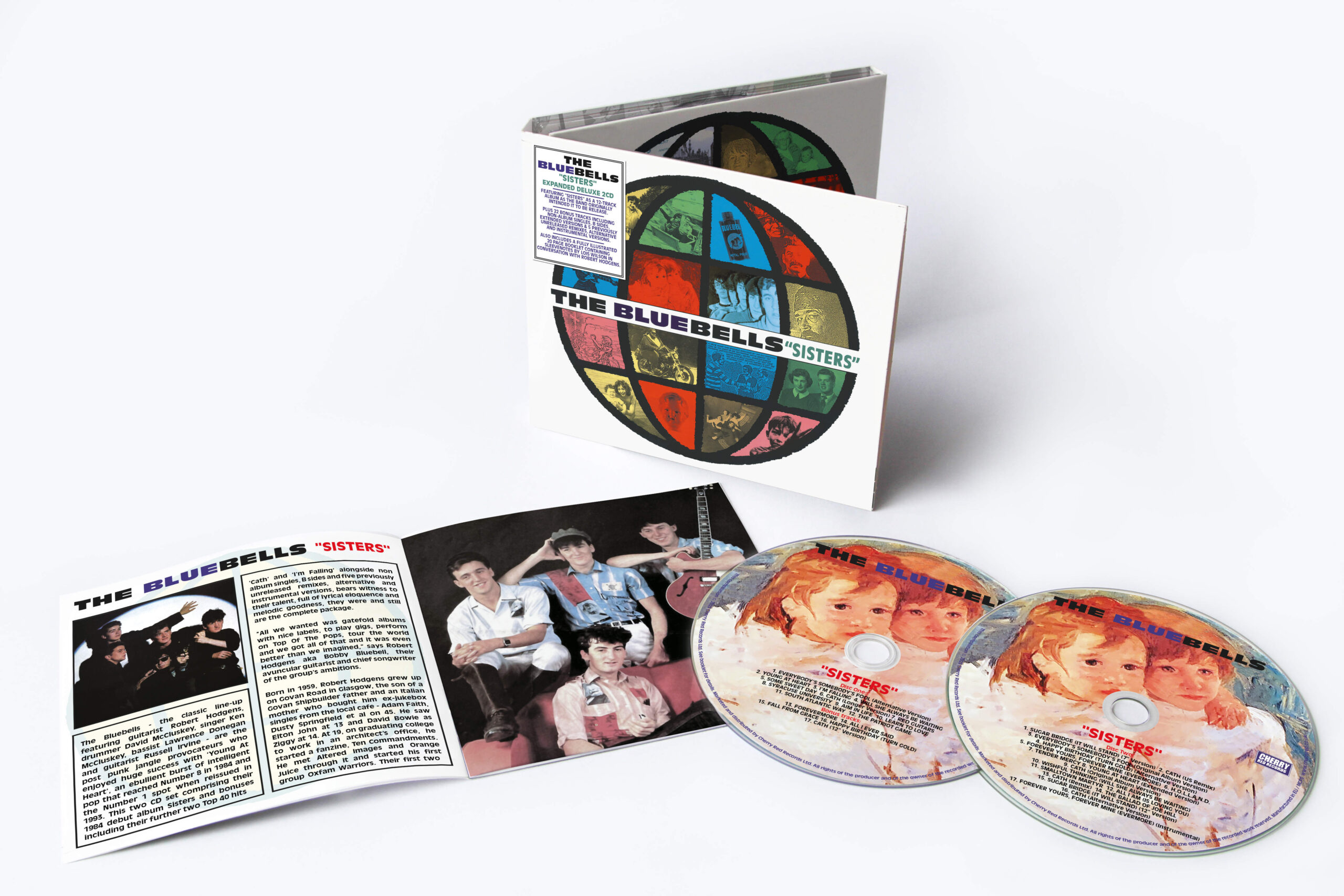 Sisters The Bluebells
/
CD 1

EVERYBODY'S SOMEBODY'S FOOL (Alternative Version)
YOUNG AT HEART
I'M FALLING
WILL SHE ALWAYS BE WAITING
SOME SWEET DAY
CATH (Longer Version)
RED GUITARS
SYRACUSE UNIVERSITY
AIM IN LIFE
LEARN TO LOVE
SOUTH ATLANTIC WAY
THE PATRIOT GAME

Bonus tracks

FOREVERMORE
ALL I EVER SAID
FALL FROM GRACE
HAPPY BIRTHDAY (TURN GOLD)
CATH (12" Version)

CD 2

SUGAR BRIDGE (IT WILL STAND) (7" Version)
CATH (US Remix) #
EVERYBODY'S SOMEBODY'S FOOL (Original Album Version)
HAPPY BIRTHDAY (TURN GOLD) (Alternative Version) #
FOREVER YOURS, FOREVER MINE (EVERMORE) #
H.O.L.L.A.N.D.
TENDER MERCY
YOUNG AT HEART (Extended Version)
CATH (Original Album Version)
WISHFUL THINKING (WILL SHE ALWAYS BE WAITING)
SMALLTOWN MARTYR
ALL I AM (IS LOVING YOU)
CATH (Remix)
THE BALLAD OF JOE HILL
SUGAR BRIDGE (IT WILL STAND) (12" Version)
CATH (Alternative Version) #
FOREVER YOURS, FOREVER MINE (EVERMORE) (Instrumental) #

# Previously unreleased