 News
The Bluetones vinyl reissues
Signed/coloured vinyl of 'The Singles' and 'Science and Nature'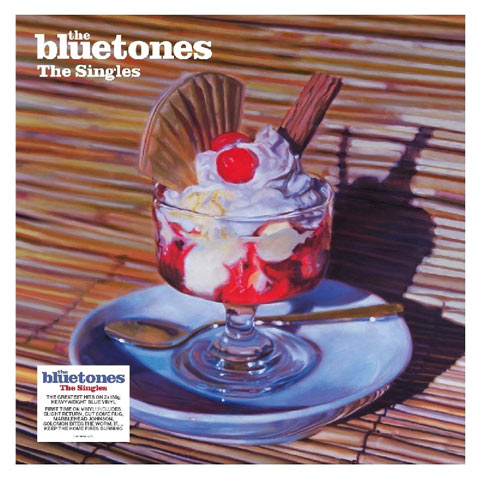 Hounslow's foremost indie quartet The Bluetones have announced details of two new reissues on vinyl.

The band, who came to the fore in early 1996 with the top two single 'Slight Return' and their chart-topping debut album Expecting To Fly, will be releasing their third album Science and Nature as well as the compilation The Singles on double vinyl in July.


Science and Nature was originally released in 2000 and featured the tracks 'Keep the Home Fires Burning,  'Autophilia' and 'Mudslide', and was first issued in very limited quantities on vinyl, while the compilation The Singles followed in 2002 and is making its vinyl debut.

Both new editions are coloured vinyl and are issued via Demon, with Science and Nature as a single clear vinyl, and a limited edition of The Singles as a double blue vinyl set. The albums are available via the usual channels and also via the band's official store, where these come with signed prints (limited to 500 for each title). A vinyl bundle & signed print offer, bringing both releases together, is also available.


The Singles features, well, the singles from 1995- 2002, such as 'Are You Blue Or Are You Blind', 'Bluetonic', 'Cut Some Rug', 'Marblehead Johnson' as well as the aforementioned 'Slight Return'.

Science and Nature and The Singles are released 19 July 2019.




You might also like…
SCIENCE & NATURE
clear vinyl LP
SIDE A
A1. Zorro
A2. The Last Of The Great Navigators
A3. Tiger Lily
A4. Mudslide
A5. One Speed Gearbox
A6. Blood Bubble
SIDE B
B1. Autophilia Or 'How I Learned
To Stop Worrying And Love My Car
B2. Keep The Home Fires Burning
B3. The Basement Song
B4. Slack Jaw
B5. Emily's Pine
THE SINGLES
A1. Are You Blue Or Are You Blind?
A2. Bluetonic
A3. Slight Return
A4. Cut Some Rug
B1. Marblehead Johnson
B2. Solomon Bites The Worm
B3. If…
B4. Sleazy Bed Track
C1. 4-Day Weekend
C2. Keep The Home Fires Burning
C3. Autophilia
C4. Mudslide
D1. After Hours
D2. Freeze Dried Pop (Dumb It Up)
D3. Persuasion
D4. The Bluetones Big Score