 News
The Cardigans / Remastered vinyl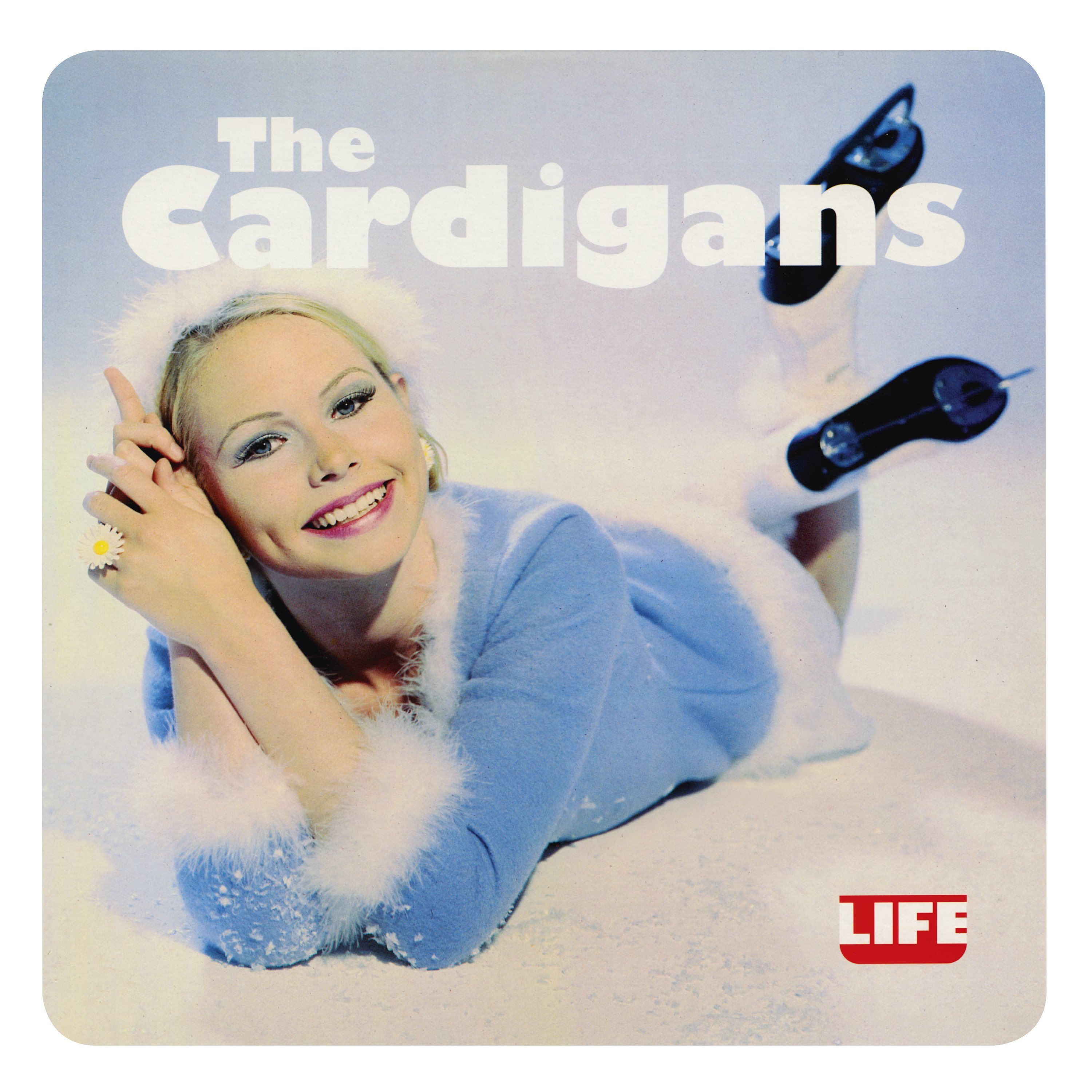 All six of Swedish pop band The Cardigans' studio albums have been remastered and will be reissued early next year on 180g black vinyl.

The band released the six albums in just over ten years. They are: Emmerdale (1994), Life (1995), First Band on the Moon (1996), Gran Turismo (1998), Long Gone Before Daylight (2003) and Super Extra Gravity (2005).
They peaked commercially with Gran Turismo (although First Band On The Moon was very successful in the US, thanks to 'Lovefool') while Long Gone Before Daylight is by some measure their best album, even if it didn't appear to be appreciated much outside their native Sweden.
Carnival, from Life
All the albums have been remastered at Sterling Sound and are presented in gatefold sleeves for these new vinyl reissues. As you would expect, the Life vinyl adheres to the original track listing as first issued in Sweden and Japan in 1995 and ignores the variations issued in Europe, the US and other territories, where in a pre-internet age, Life was presented as the band's first album and 'improved' by pinching some of the better tracks from Emmerdale. Unless you were the type to wander into the import section of Tower Records or HMV (guilty as charged!) you'd be none the wiser.
My Favourite Game, from Gran Turismo
Remarkably, neither of the albums that top and tail The Cardigans career studio output (Emmerdale and Super Extra Gravity) have been pressed on vinyl, so this campaign is their debut on the format. Long Gone Before Daylight is also a double album now, unlike the original small European run in 2003 and Universal's own recent 2015 'Black Friday' reissue in the US, which saw the 11 tracks pressed onto one vinyl record.
The band are an ongoing concern only inasmuch as they tour very occasionally, and even then not with original guitarist Peter Svensson. There has been no new music for 13 years and that situation doesn't look likely to change any time soon. But having seen The Cardigans recently in London (for the first time in 23 years!) I'm very much up for this campaign, so much so that I'm stocking all six vinyl records in the SDE shop and have gathered them all together for a specially priced bundle.
Communication, from Long Gone Before Daylight
These have been rumoured for years, but thankfully now they've been announced there's no messing around, and they will be issued simultaneously on 1 February 2019. Pre-order on the SDE shop via this link or by using the buttons below.

Emmerdale (1994) vinyl LP
Side A
Sick & Tired
Black Letter Day
In The Afternoon
Over The Water
After All…
Cloudy Sky
Our Space
Side B
Rise & Shine
Celia Inside
Sabbath Bloody Sabbath
Seems Hard
Last Song
Life (1995) vinyl LP
Side A
Carnival
Gordon's Gardenparty
Daddy's Car
Pikebubbles
Tomorrow
Beautiful One
Side B
Travelling with Charley
Fine
Sunday Circus Song
Hey! Get Out of My Way
Closing Time

The First Band On The Moon (1996) LP
Side A
Your New Cuckoo
Been It
Heartbreaker
Happy Meal II
Never Recover
Side B
Step On Me
Lovefool
Losers
Iron Man
Great Divide
Choke
Gran Turismo (1998) vinyl LP
Side A
Paralyzed
Erase/Rewind
Explode
Starter
Hanging Around
Side B
Higher
Marvel Hill
My Favourite Game
Do You Believe
Junk Of The Hearts
Nil

Long Gone Before Daylight (2003) 2LP
Side A
Communication
You're The Storm
A Good Horse
Side B
And Then You Kissed Me
Couldn't Care Less
Side C
Please Sister
For What It's Worth
Lead Me Into The Night
Side D
Live and Learn
Feathers And Down
03.45: No Sleep
Super Extra Gravity (2005) vinyl LP
Side A
Losing A Friend
Godspell
Drip Drop Teardrop
Overload
I Need Some Fine Wine And You, You Need To Be Nicer
Don't Blame Your Daughter (Diamonds)
Side B
Little Black Cloud
In The Round
Holy Love
Good Morning Joan
And Then You Kissed Me II