 News
The Cure / Disintegration 3CD deluxe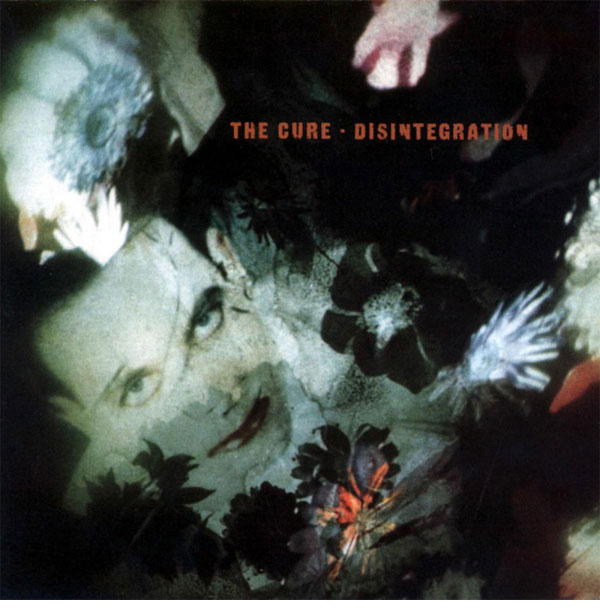 The Cure's 3CD expanded edition of Disintegration looks like it will be made available again early next year, according to an Amazon UK listing.

The 1989 album was originally expanded in 2010 and the three-disc set offered remastered audio, a bonus disc of demos and an expanded and remixed version of the Entreat live album (called Entreat Plus for this set).
That deluxe set has been out of print for a while, but is listed as being available again on 28 February 2020.
SDE can confirm that Disintegration is now a 3CD 'fatbox' packaging and not the original digipak presentation and Faith is in a 2CD jewelcase.
Compare prices and pre-order
The Cure
disintegration - 3Cd deluxe
Compare prices and pre-order
The Cure
Faith - 2CD deluxe

The original presentation of the expanded Disintegration
CD 1: The Original Album

1 Plainsong 5:18
2 Pictures Of You 7:29
3 Closedown 4:20
4 Love Song 3:30
5 Last Dance 4:46
6 Lullaby 4:09
7 Fascination Street 5:16
8 Prayers For Rain 6:08
9 The Same Deep Water As You 9:22
10 Disintegration 8:21
11 Homesick 7:09
12 Untitled 6:30
CD 2 Rarities (1988 – 1989)

1 Prayers For Rain (RS Home Demo (Instrumental)) 3:01
2 Pictures Of You (RS Home Demo (Instrumental)) 3:32
3 Fascination Street (RS Home Demo (Instrumental)) 2:41
4 Homesick (Band Rehearsal (Instrumental)) 3:14
5 Fear Of Ghosts (Band Rehearsal (Instrumental)) 2:59
6 Noheart (Band Rehearsal (Instrumental)) 2:42
7 Esten (Band Demo (Instrumental)) 3:15
8 Closedown (Band Demo (Instrumental)) 2:51
9 Lovesong (Band Demo (Instrumental)) 3:42
10 2 Late ((Alt Version) Band Demo (Instrumental)) 2:52
11 The Same Deep Water As You (Band Demo (Instrumental)) 6:06
12 Disintegration (Band Demo (Instrumental)) 6:37
13 Untitled ((Alt Version) Studio Rough (Instrumental)) 3:39
14 Babble ((Alt Version) Studio Rough (Instrumental)) 3:01
15 Plainsong (Studio Rough (Guide Vocal)) 4:46
16 Last Dance (Studio Rough (Guide Vocal)) 4:43
17 Lullaby (Studio Rough (Guide Vocal)) 3:49
18 Out Of Mind (Studio Rough (Guide Vocal)) 3:00
19 Delirious Night (Rough Mix (Vocal)) 4:31
20 Pirate Ships ((RS Solo) Rough Mix (Vocal) 3:38
CD 3 Entreat Plus
1 Plainsong 5:19
2 Pictures Of You 7:04
3 Closedown 4:22
4 Lovesong 3:24
5 Last Dance 4:37
6 Lullaby 4:14
7 Fascination Street 5:10
8 Prayers For Rain 4:50
9 The Same Deep Water As You 10:03
10 Disintegration 7:55
11 Homesick 6:47
12 Untitled 6:45
Faith 2CD deluxe
CD 1 The Original Album

1 The Holy Hour 4:26
2 Primary 3:39
3 Other Voices 4:23
4 All Cats Are Grey 5:27
5 The Funeral Party 4:14
6 Doubt 3:11
7 The Drowning Man 4:49
8 Faith 6:59
9 Carnage Visors: The Soundtrack 27:51
CD 2 – Rarities 1980 – 1981
1 Faith (RS Home Instrumental Demo 8/80) 2:56
2 Doubt (RS Home Instrumental Demo 8/80) 1:09
3 Drowning (Group Home Instrumental Demo 9/80) 1:52
4 The Holy Hour (Group Home Instrumental Demo 9/80) 4:48
5 Primary (Morgan Studio Out-take 9/80) 4:22
6 Going Home Time (Morgan Studio Guide Vox Out-take 9/80) 3:31
7 The Violin Song (Faith Studio Guide Vox Out-take 2/81) 3:38
8 A Normal Story (Faith Studio Guide Vox Out-take 2/81) 3:04
9 All Cats Are Grey (Live Somewhere Summer/81) 5:37
10 The Funeral Party (Live Somewhere Summer/81) 4:38
11 Other Voices (Live Somewhere Summer/81) 4:45
12 The Drowning Man (Live Australasia 8/81) 5:48
13 Faith (Live In The Sydney Capitol Theatre 8/81) 10:23
14 Forever (Live Somewhere Summer/81) 9:19
15 Charlotte Sometimes (Single 10/81) 4:13