 News
The Doobie Brothers / Quadio box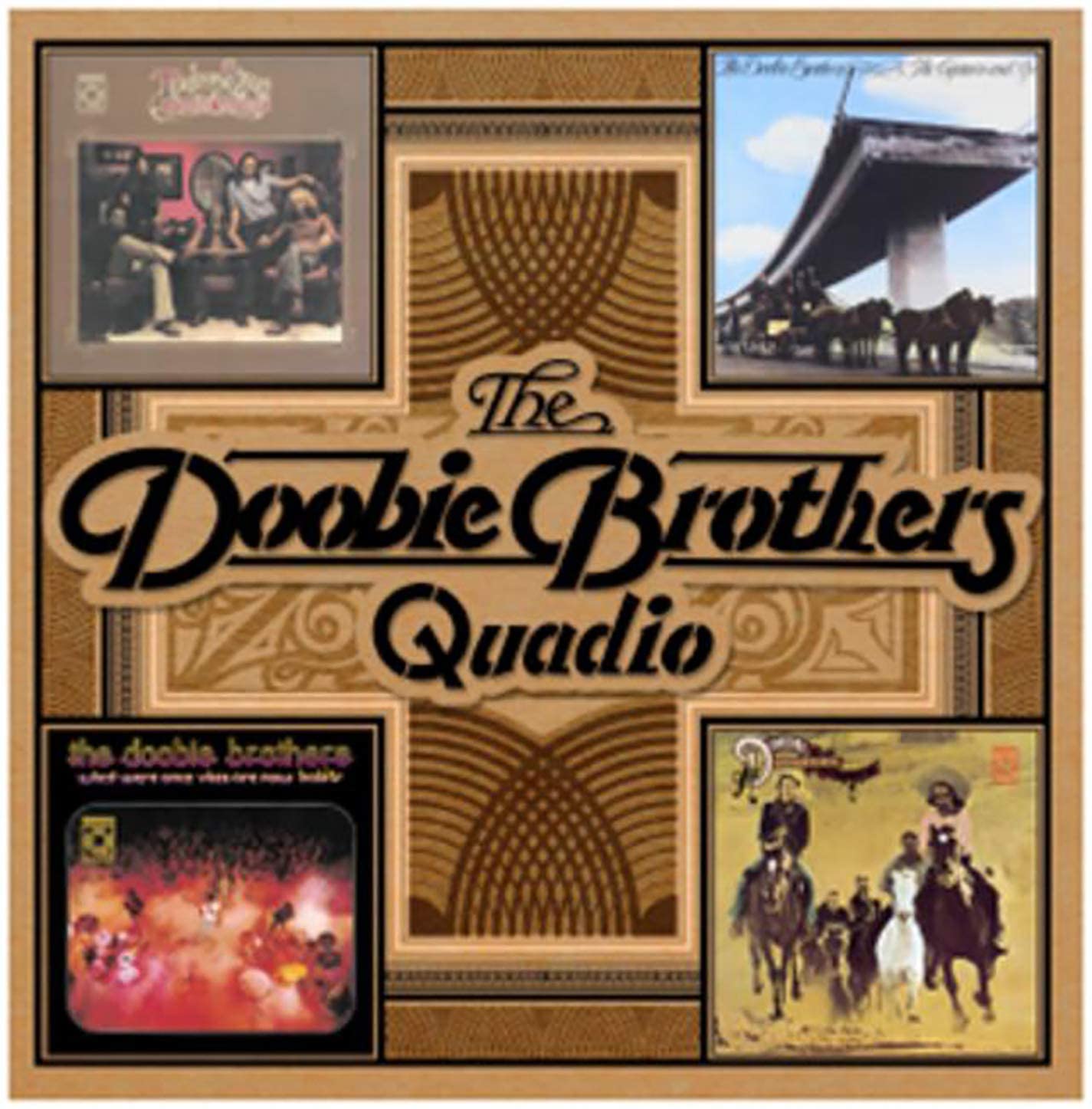 Blu-ray audio box set featuring Quad and stereo mixes
The Doobie Brothers recent 'Quadio' box set will soon be more widely available for fans to purchase.

The box set – which had a limited release earlier last month – features original quadraphonic mixes of 1972's Toulouse Street (the band's second album, which features 'Listen to the Music'), 1973 follow-up The Captain & Me (which includes 'Long Train Running'), What Were Once Vices Are Now Habits (1974) , and Stampede (1975).
For this collection, all four albums have been mastered using the original four-track Quad mixes. It's important to emphasise that these are are blu-ray audio discs, so you'll need a blu-ray player linked up to a 'theatre' style surround sound set-up to enjoy the 4.0 Quad mixes although for each album there is also a high res (192/24) mix as well.
The four discs come in replicas of the original vinyl record sleeves and are all packaged together in a clamshell box.
Four years ago, Rhino put out a Chicago Quadio box and now out-of-print, that goes for extraordinary amounts of money, so you have been warned!
The Doobie Brothers Quadio box gets a wider release on 6 November 2020.
Compare prices and pre-order
The Doobie Brothers
Quadio Box
Toulouse Street
"Listen To The Music"
"Rockin' Down The Highway"
"Mamaloi"
"Toulouse Street"
"Cotton Mouth"
"Don't Start Me To Talkin'"
"Jesus Is Just Alright"
"White Sun"
"Disciple"
"Snake Man"
The Captain & Me
"Natural Thing"
"Long Train Runnin'"
"China Grove"
"Dark Eyed Cajun Woman"
"Clear As The Driven Snow"
"Without You"
"South City Midnight Lady"
"Evil Woman"
"Busted Down Around O'Connelly Corners"
"Ukiah"
"The Captain And Me"
What Were Once Vices Are Now Habits
"Song To See You Through"
"Spirit"
"Pursuit On 53rd St."
"Black Water"
"Eyes Of Silver"
"Road Angel"
"You Just Can't Stop It"
"Tell Me What You Want (And I'll Give You What You Need)"
"Down In The Track"
"Another Park, Another Sunday"
"Daughters Of The Sea"
"Flying Cloud"
Stampede
"Sweet Maxine"
"Neal's Fandango"
"Texas Lullaby"
"Music Man"
"Slack Key Soquel Rag"
"Take Me In Your Arms (Rock Me A Little While)"
"I Cheat The Hangman"
"Précis"
"Rainy Day Crossroad Blues"
"I Been Workin' On You"
"Double Dealin' Four Flusher"