 News
The Human League: Essential 3CD set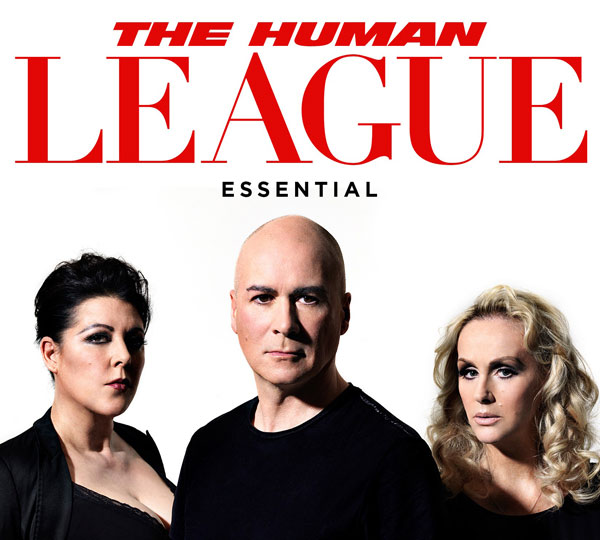 3CD set • Hits and fan favourites • Tremendous value
A new three-CD package, 'Essential' offers an overview of the Virgin Records-era of Sheffield synth-pop band The Human League.

This collection includes all of the band's top 20 singles during this time, including 'Don't You Want Me', '(Keep Feeling Fascination)', 'Love Action (I Believe In Love)' and 'The Lebanon' and also features Phil Oakey's solo single 'Together in Electric Dreams.'
With 41 tracks across the three discs, there's time and space to explore more than just 'the hits' and Essential delves back to tracks like 'Being Boiled' and 'I Don't Depend On You' (released under the pseudonym The Men in early 1979) and to early outings such as 'Empire State Human' (from debut album Reproduction) and the Mick Ronson cover 'Only After Dark' (from 1980's Travelogue).
There's even some William Orbit mixes of a couple of 1990 singles thrown in to keep things interesting, but the best part is that this is available at a budget price of a shade of £7 in the UK! Update, it's now £4.99!
The Human League: Essential will be released on 5 June 2020, via Universal's Spectrum imprint.
Compare prices and pre-order
The Human League
The Human League Essential - 3CD set
CD1
1. Don't You Want Me
2. (Keep Feeling) Fascination
3. The Sound Of The Crowd
4. Open Your Heart
5. Life On Your Own
6. Louise
7. Hard Times
8. You Remind Me Of Gold
9. I Love You Too Much
10. The Things That Dreams Are Made Of
11. I'm Coming Back
12. Let's Get Together Again
CD2
1. Love Action (I Believe In Love)
2. Mirror Man
3. The Lebanon
4. Love Is All That Matters
5. Heart Like A Wheel (William Orbit Remix)
6. I Need Your Loving
7. Love On The Run
9. Soundtrack To A Generation (Orbit Mix)
10. Kiss The Future
11. Men Are Dreamers
12. Rebound
13. The Stars Are Going Out
14. Dreams Of Leaving
CD3
1. Together In Electric Dreams (by Phil Oakey & Giorgio Moroder)
2. Human
3. Being Boiled
4. Empire State Human
5. Boys And Girls
6. The Path Of Least Resistance
7. Blind Youth
8. Morale… / You've Lost That Lovin' Feelin'
9. Marianne
10. Rock 'N' Roll / Night Clubbing
11. Only After Dark
12. WXJL Tonight
13. Crow And A Baby
14. I Don't Depend On You (by The Men)
15. Tom Baker