 News
The Lilac Time / Return to Us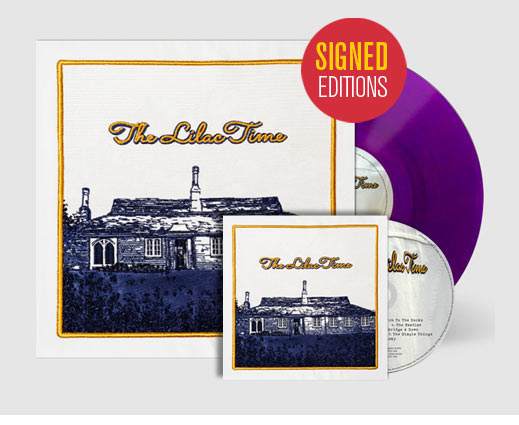 Stephen Duffy returns with a new Lilac Time album, Return to Us in October, with signed CD and vinyl copies available via SDE.

The Lilac Time (originally Stephen, Nick Duffy and Michael Weston) date back to 1986 when they recorded four albums before Stephen Duffy rebooted his solo career in 1993 (without the 'Tin Tin') and released three studio albums, including the recently reissued I Love My Friends.
More albums followed in the new millennium including Keep Going (2003) and 2007's Runout Groove ("our worse selling record" as Duffy told SDE earlier this year). The most recent record was No Sad Songs which was released about four years ago.
The new nine-track album features '(I'm) A Believer' which you can preview above. The album is being issued as a special gatefold purple vinyl edition and a digi-pack CD.
I'm delighted to say that SDE is offering SIGNED editions of both formats via the SDE shop. Use this link or the buttons below (these are signed by the band, not just Stephen). There's also a specially-priced vinyl+CD bundle for those who just want 'everything'.
Return to Us is released on 11 October 2019.
Compare prices and pre-order
The Lilac Time
Return to Us - Purple vinyl
Compare prices and pre-order
The Lilac Time
Return to Us - CD edition
(I'm) A Believer
March to the Docks
The Hills of Cinnamon
The Needles
Return to Us
The Bridge & Down
The River Runs Both Ways
The Simple Things
King Kopetsky