 News
The Mission / Collected
Limited 3LP and 3CD editions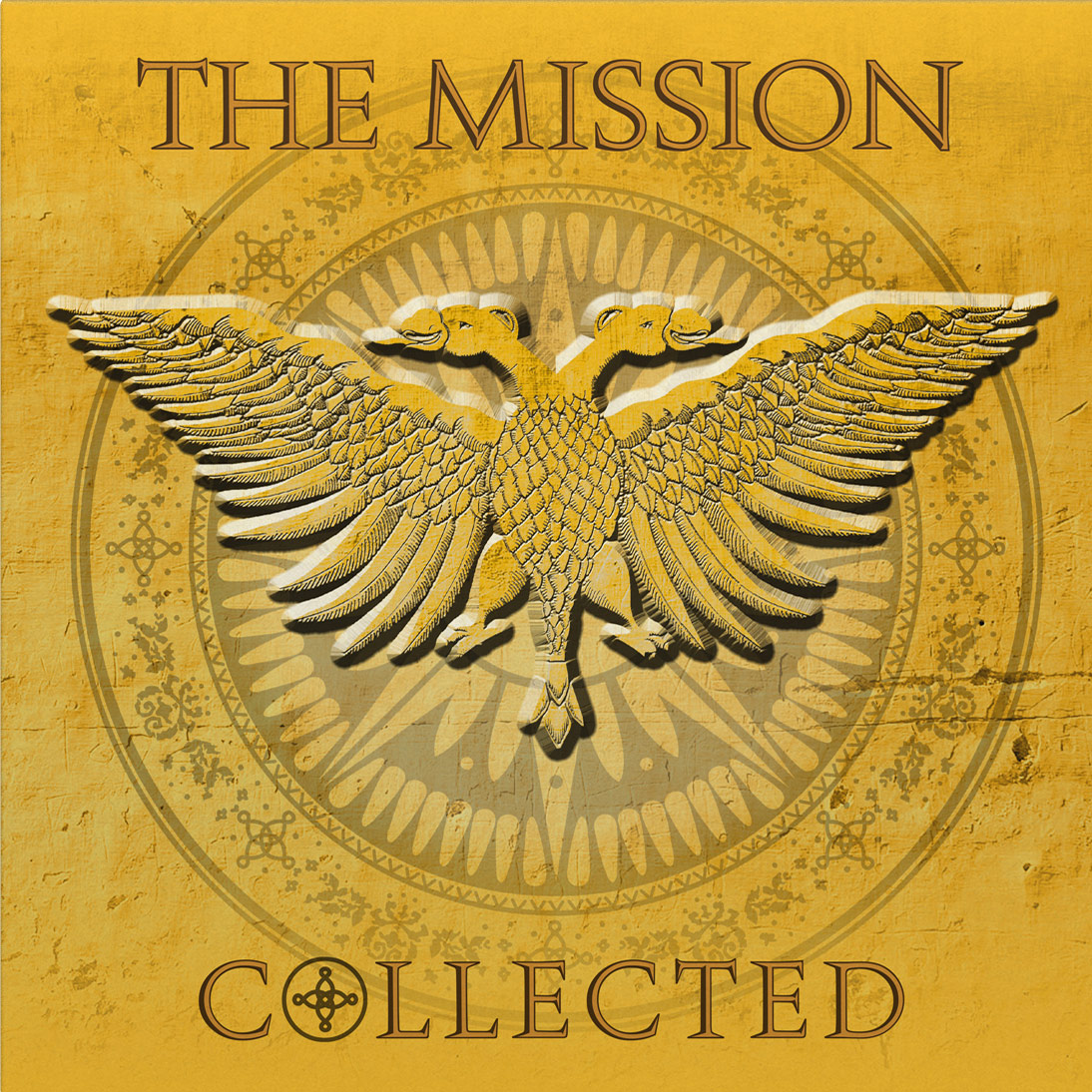 Music On Vinyl/CD will release The Mission Collected in October a new compilation of some of group's best songs. What is on offer is a 48-track triple-CD package or a limited edition 3LP vinyl set.
The latter is quite interesting, because it adds a bonus LP of remixes which is exclusive to this first pressing (limited to 2000 numbered copies worldwide). The vinyl is a 31-track offering but all future pressings will be 2LP and not include the six extended remixes.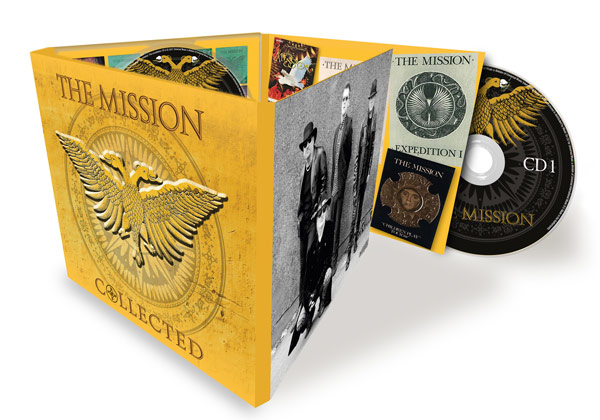 The vinyl edition comes in a high quality PVC protective sleeve and includes a four-page insert with sleeve notes and a foreword by Wayne Hussey.
Collected is released on 22 October 2021, via Music On Vinyl/CD. The limited vinyl can be pre-ordered via the SDE shop using this link or the button below. CD options in the widget. The Mission have announced a new tour kicking off in autumn 2021.
Compare prices and pre-order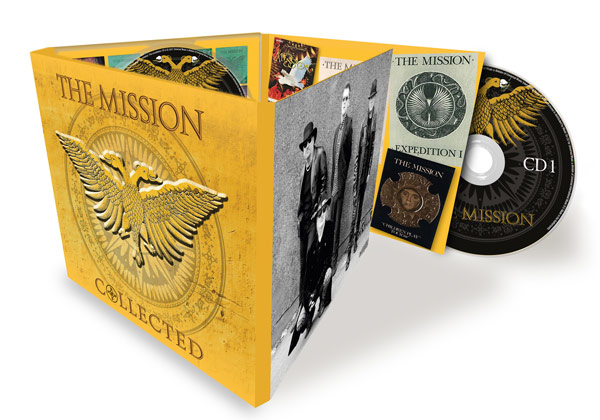 Mission
Mission Collected (3CD)
Tracklisting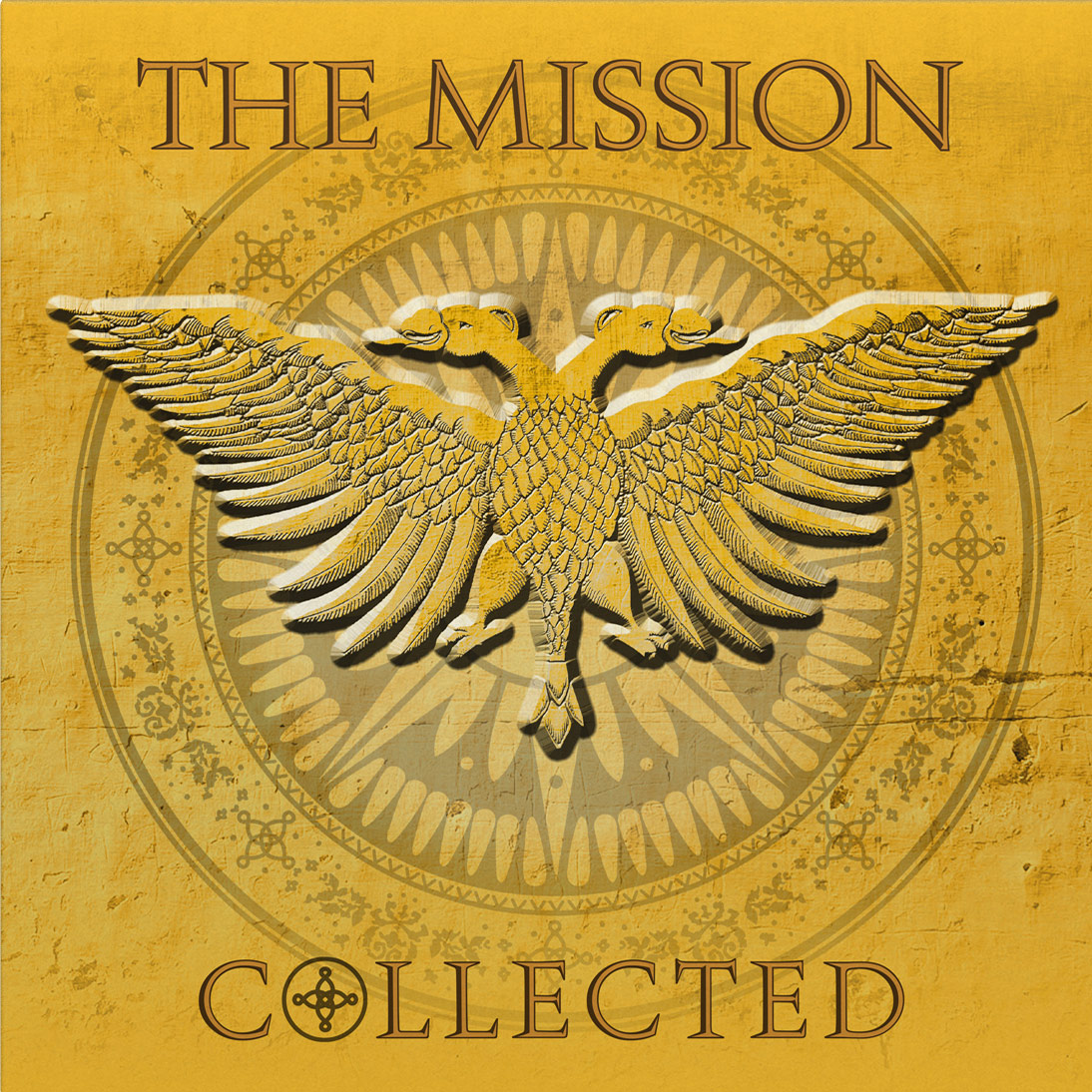 Collected The Mission
/
3LP vinyl
LP 1

Serpents Kiss
Garden Of Delight (Hereafter)
Like A Hurricane
Stay With Me
Wasteland
Severina
Tower Of Strength
Beyond The Pale
Kingdom Come
Butterfly On A Wheel
Deliverance
Hands Across The Ocean

LP 2

Never Again
Like A Child Again (Remix)
Raising Cain
Swoon
Coming Home
Evangeline
Breathe Me In
Dragonfly
Keep It In The Family
Blush
Swan Song
Met-Amor-Phosis
Tyranny Of Secrets

LP 3

Like A Hurricane (Extended Version)
Wasteland (Anniversary Mix)
Beyond The Pale (Armageddon Mix)
Tower Of Strength (Bombay Edit)
Butterfly On A Wheel (The Magnificent Octopus Mix)
Deliverance (Sorcerer's Mix)
Tracklisting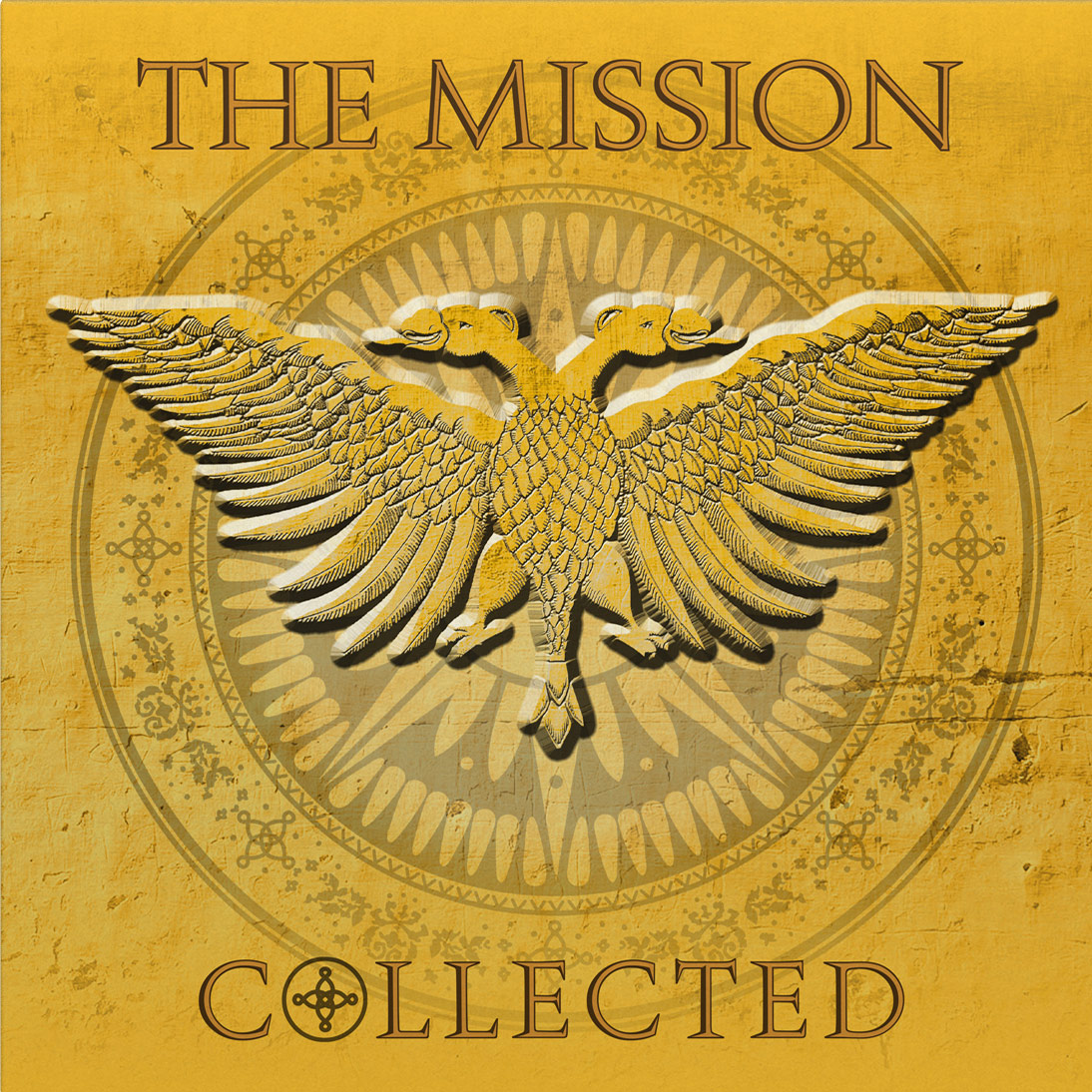 Collected The Mission
/
3CD
CD 1

Serpents Kiss
Garden Of Delight
Like A Hurricane
The Crystal Ocean
Stay With Me
Wasteland
Severina
Tower Of Strength
Beyond The Pale
Kingdom Come
Dream On
Butterfly On A Wheel
 Deliverance
Into The Blue
Amelia
Hands Across The Ocean
Never Again
Like A Child Again
Tower Of Strength (East India Trans Cairo Mix)

CD 2

Shades Of Green
Afterglow
Raising Cain
Swoon
Love Myself In You
Coming Home
Alpha Man
Evangeline
Shine Like The Stars
Dragonfly
Breathe Me In
Keep In The Family
Blush
Draped In Red
Swan Song
Sometimes The Brightest Light Comes
From The Darkest Place
Atomic Heart
Mel-Amor-Phosis
Tyranny Of Secrets

CD 3

Like A Hurricane (Extended Version)
Stay With Me (Extended Version)
Wasteland (Anniversary Mix)
Tower Of Strength (Bombay Mix)
Beyond The Pale (Armageddon Mix)
Butterfly On A Wheel (The Magnificent Octopus Mix)
Into The Blue (La La Sheldon Mix)
Deliverance (Sorcerer's Mix)
Afterglow (Full Length Olympic Mix)
Mel-Amor-Phosis (Black Star Remix)