 News
Pixies / Live in Brixton
All four shows in CD and vinyl box sets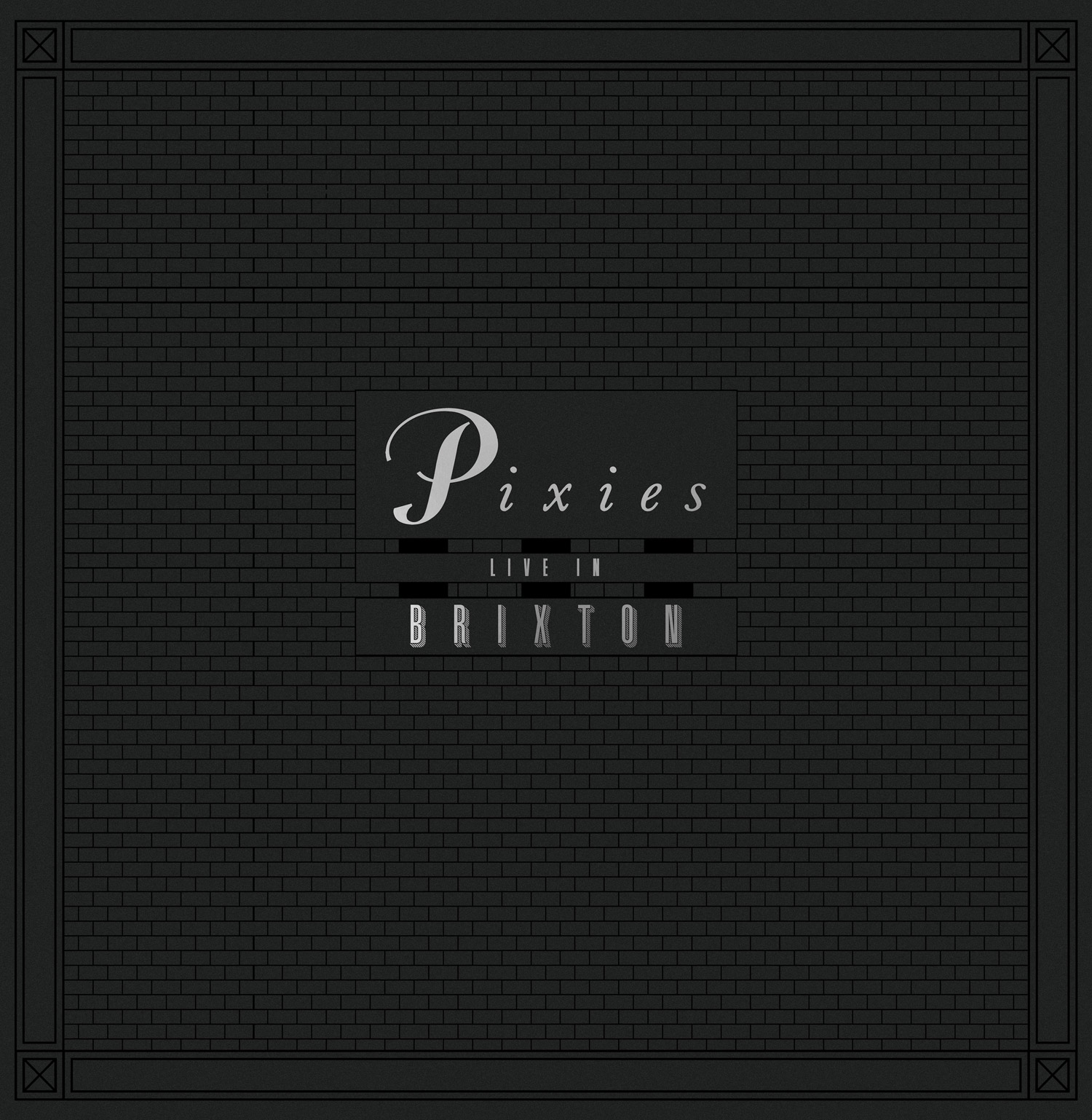 Big vinyl and CD box sets features all four London shows from 2004
The Pixies' triumphant live shows at Brixton Academy in 2004, which ended an 11-year hiatus, are to be released as Live in Brixton early next year and will be available as large format 8CD and 8LP coloured vinyl box sets.
Over the course of the four sold-out shows the band played almost all of the big hitters and fan favourites from the Doolittle and Surfer Rosa; key songs and obscurities from the rest of their catalogue; and covers in the shape of Neil Young's Winterlong, Peter Ivers' 'In Heaven' (from the David Lynch film Eraserhead) and The Jesus and Mary Chain's 'Head On'. Each of the four set lists was pretty different.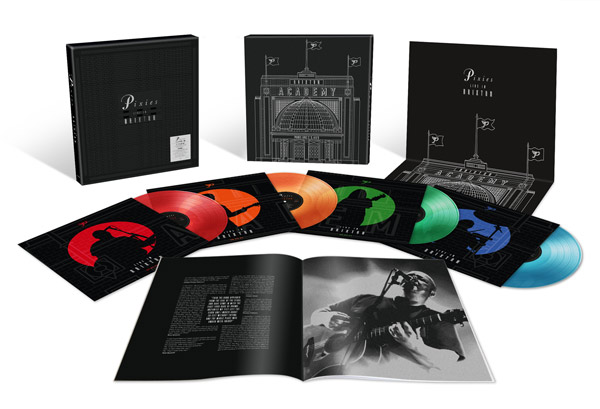 The audio has been newly mastered by Phil Kinrade at Alchemy Mastering. The vinyl box set is spread across eight 180g LPs with each show split between two translucent coloured records. June 2nd is red, June 3rd is orange, June 5th is green, and June 6th is blue.
The vinyl is housed within a "beautifully crafted deluxe slipcase box" featuring silver foil detail that depicts the Brixton Academy venue.
There is also a second version of the vinyl box set for independent retailers. The only difference here is that the records are clear vinyl with colour 'splattered' on them.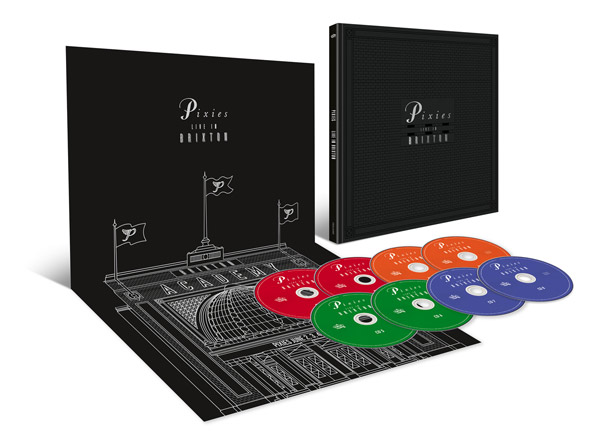 The 8CD box set again uses the same colours for each night, with each show spread over two CDs. It will be packaged within a large format deluxe casebound book, with similar artwork to the two vinyl versions.
All formats include a 24-page booklet which includes photos and memories and paraphernalia from fans who attended the shows. To top it all off, the packages are completed by a 68 x 48 cm fold-out poster which features the new Live In Brixton box set artwork.
Live At Brixton will be released on 25 February 2022 (was 28 January).
Compare prices and pre-order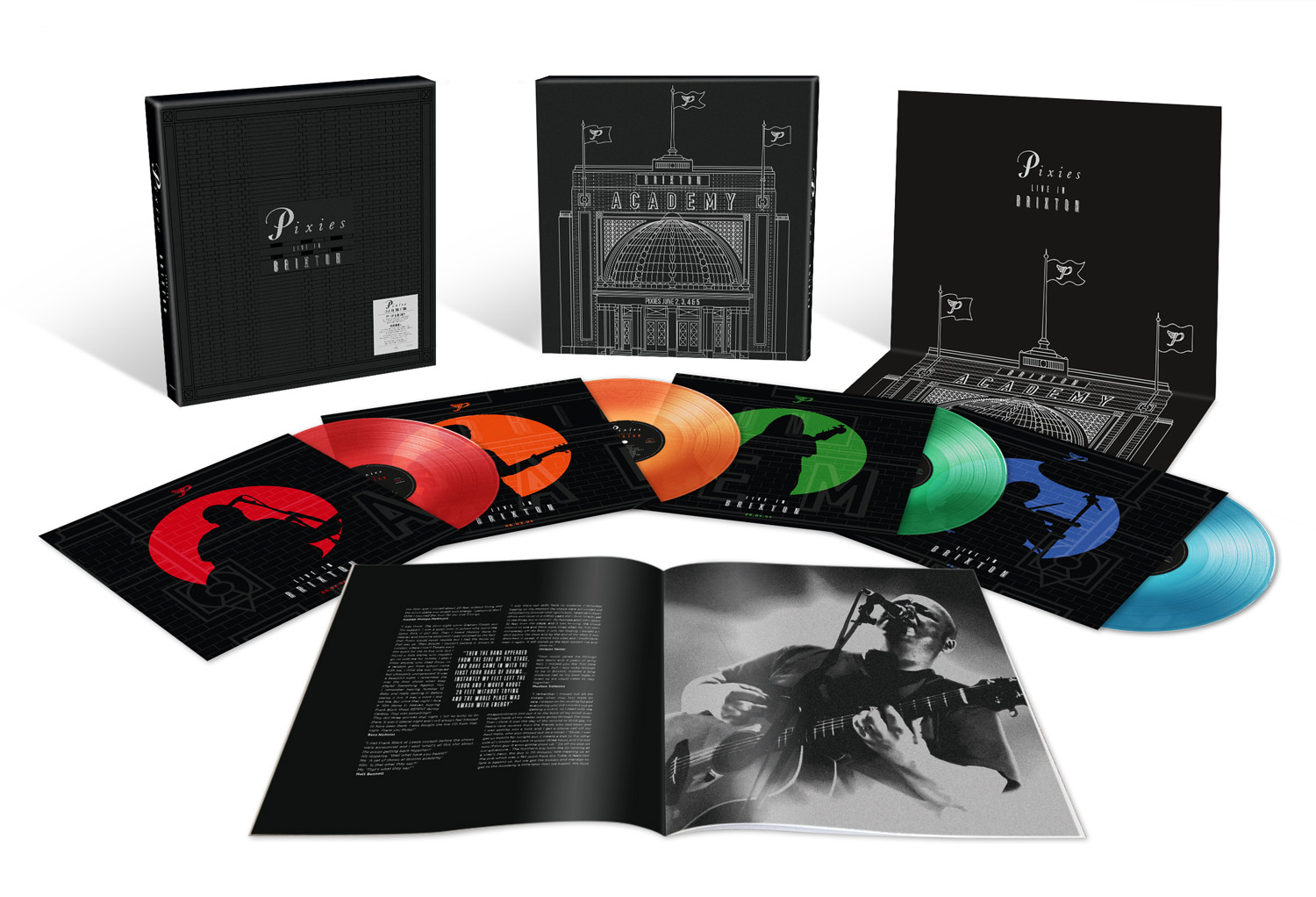 Pixies
Live in Brixton - 8LP coloured vinyl box set
Compare prices and pre-order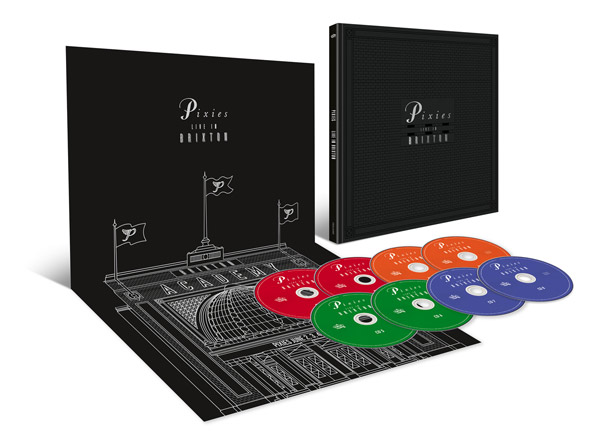 Pixies
Live in Brixton - 8CD box set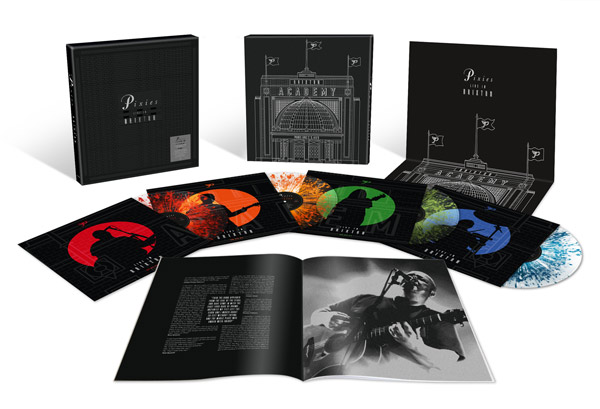 Tracklisting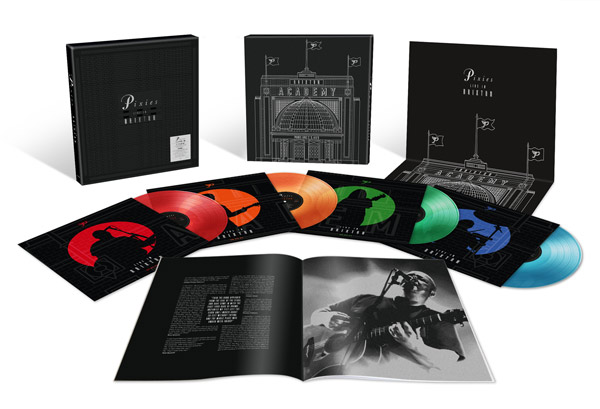 Live in Brixton Pixies
/
8LP vinyl box
LP 1 (or CD 1)

Side A: 

Winterlong 

Nimrod's Son 

The Holiday Song 

Here Comes Your Man 

Vamos

Side B: 

In Heaven 

Wave Of Mutilation (UK Surf) 

I Bleed 

Monkey Gone To Heaven 

Bone Machine 

Velouria 

Dead 

LP 2 (or CD 2)

Side C: 

No. 13 Baby 

Subbacultcha 

Gouge Away 

Caribou 

Hey 

Cactus 

River Euphrates 

Side D: 

Debaser 

Broken Face 

Something Against You 

Tame 

Gigantic 

Wave Of Mutilation 

Into The White 

LP 3 (or CD 3)

Side A: 

La La Love You 

Ed Is Dead 

Here Comes Your Man 

Wave Of Mutilation (UK Surf) 

Crackity Jones 

Isla De Encanta 

Something Against You 

Broken Face 

Mr. Grieves 

Side B: 

Hey 

Is She Weird 

Gouge Away 

Tame 

Debaser 

Bone Machine 

Levitate Me 

Monkey Gone To Heaven 

LP 4 (or CD 4)

Side C: 

Velouria 

I Bleed 

Gigantic 

Nimrod's Son 

Vamos 

Where Is My Mind? 

Side D: 

U-Mass 

Wave Of Mutilation 

No. 13 Baby 

Caribou 

Cactus 

Into The White 

LP 5 (or CD 5)

Side A: 

Bone Machine 

Crackity Jones 

River Euphrates 

Wave Of Mutilation 

Monkey Gone To Heaven 

I Bleed 

Caribou 

Cactus 

Side B: 

Broken Face 

Something Against You 

Isla De Encanta 

Hey 

No. 13 Baby 

Dead 

U-Mass 

Gigantic 

LP 6 (or CD 6)

Side C: 

Velouria 

Ed Is Dead 

In Heaven 

Where Is My Mind? 

Mr. Grieves 

Here Comes Your Man 

The Holiday Song

Side D: 

Vamos 

Into The White 

Gouge Away 

Debaser 

Tame 

Planet Of Sound 

LP 7 (or CD 7)

Side A: 

Head On 

U-Mass 

Monkey Gone To Heaven 

Cactus 

Caribou 

No. 13 Baby 

Broken Face 

Crackity Jones 

Side B: 

Isla De Encanta 

Something Against You 

Hey 

Mr. Grieves 

I Bleed 

Velouria 

Dead 

LP 8 (or CD 8)

Side C: 

Gouge Away 

Tame 

Gigantic 

River Euphrates 

Debaser 

Wave Of Mutilation 

In Heaven 

Wave Of Mutilation (UK Surf) 

Side D: 

Where Is My Mind? 

Blown Away 

Here Comes Your Man 

The Holiday Song 

Vamos