 News
The Police / Greatest Hits 2LP half-speed mastered vinyl
1992 'best of' back on vinyl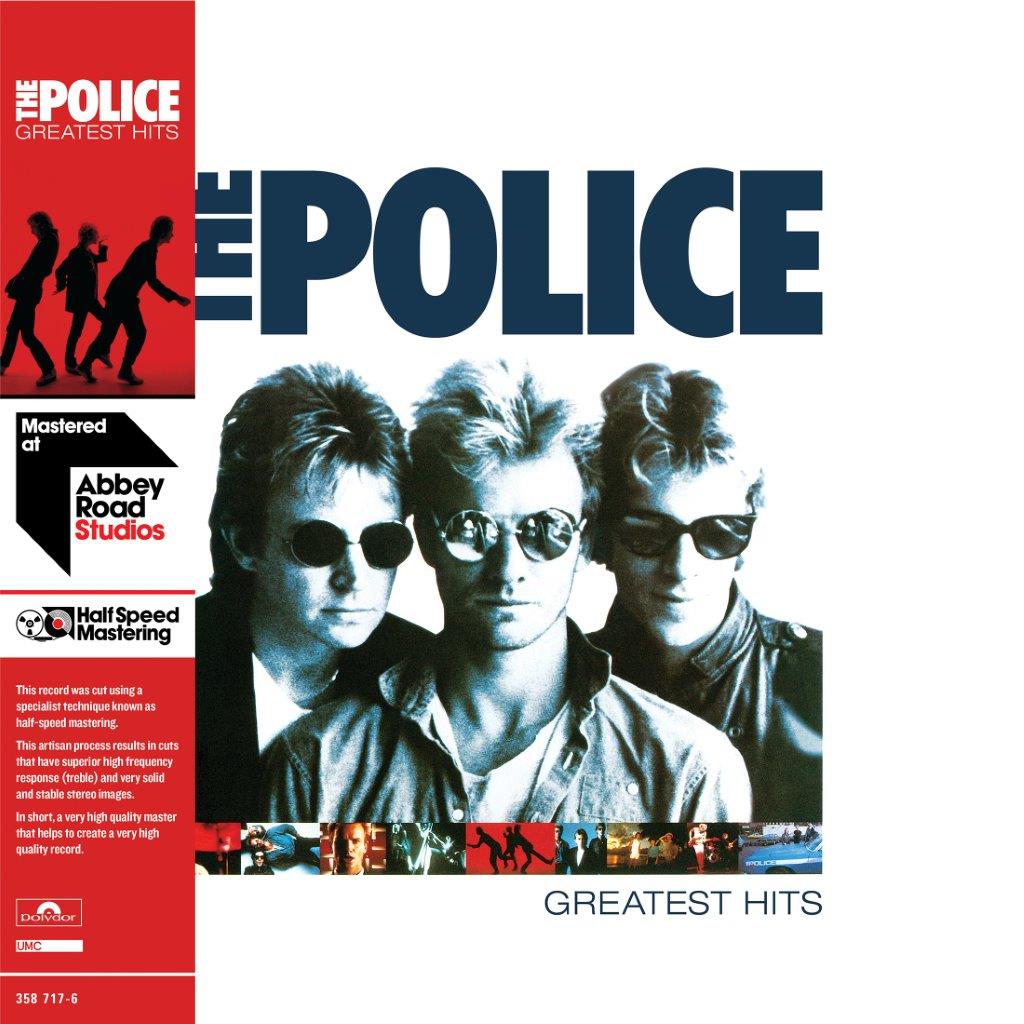 The 1992 Police Greatest Hits is being reissued on vinyl for its 30th anniversary. The 16-track compilation (it features five UK numbers ones) was a little more expansive that 1986's Every Breath You Take: The Singles and included songs like 'The Bed's Too Big Without You', 'Synchronicity II' and 'Tea in the Sahara'. 'Don't Stand So Close To Me' (the original one) is back, with the '86 re-recording apparently consigned to history.
The original vinyl pressing saw everything squeezed onto one record, but this reissue is a 2LP set and has been half-speed mastered at Abbey Road Studios, by Miles Showell. The artwork is also expanded and this now comes in a gatefold sleeve.
Greatest Hits will be reissued as a 2LP half-speed mastered set on 15 April 2022.
Compare prices and pre-order
The Police
Greatest Hits - 2LP half-speed mastered vinyl
Tracklisting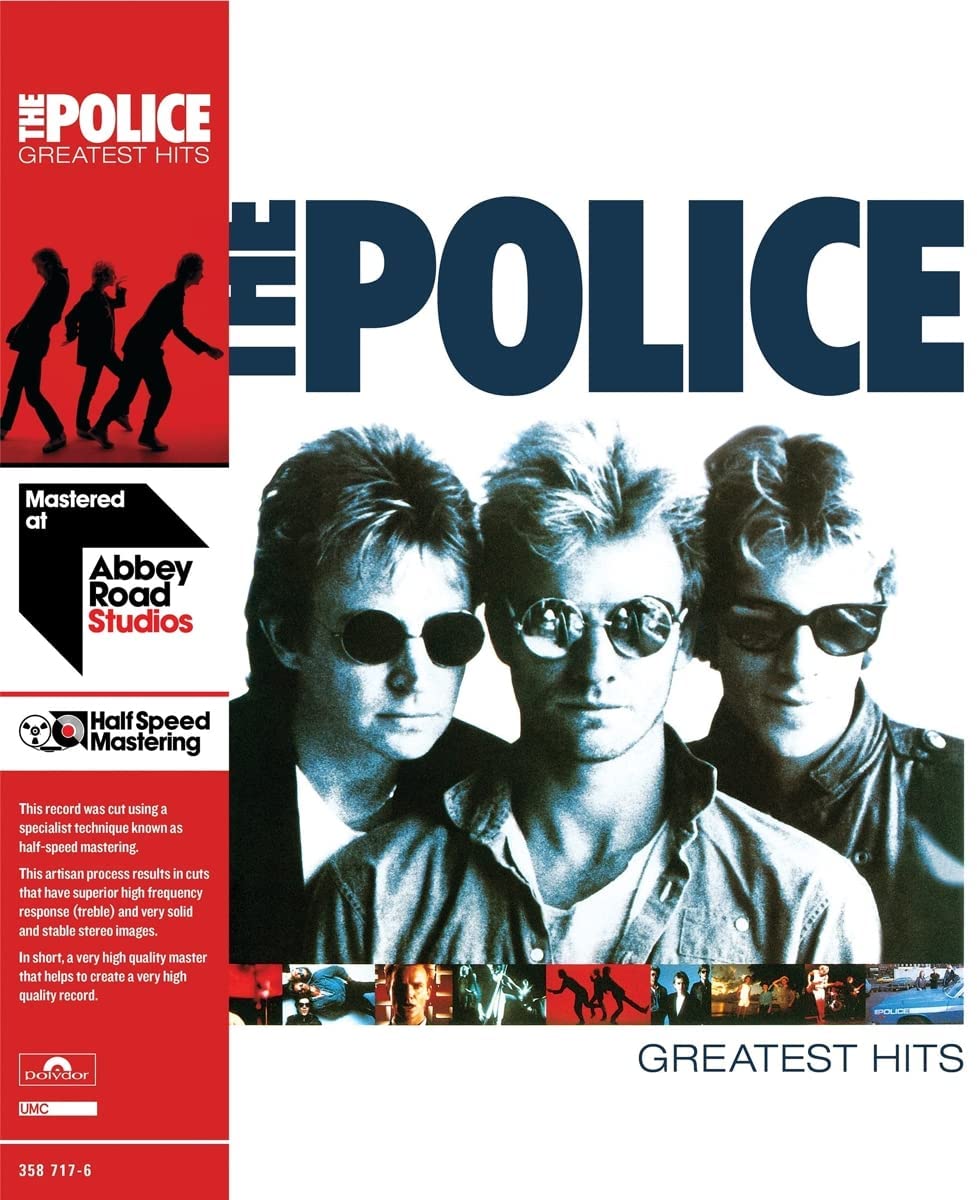 Greatest Hits The Police
/
2LP half-speed mastered vinyl
LP 1

Side A

Roxanne

Can't Stand Losing You

So Lonely

Message In A Bottle

 Side B

Walking On The Moon

The Bed's Too Big Without You

Don't Stand So Close To Me

De Do Do Do, De Da Da Da

LP 2

Side C

Every Little Thing She Does Is Magic

Invisible Sun

Spirits In The Material World

Synchronicity II

 Side D

Every Breath You Take

King Of Pain

Wrapped Around Your Finger

Tea In The Sahara