 News
The Specials / Encore red vinyl
2LP coloured vinyl with bonus live content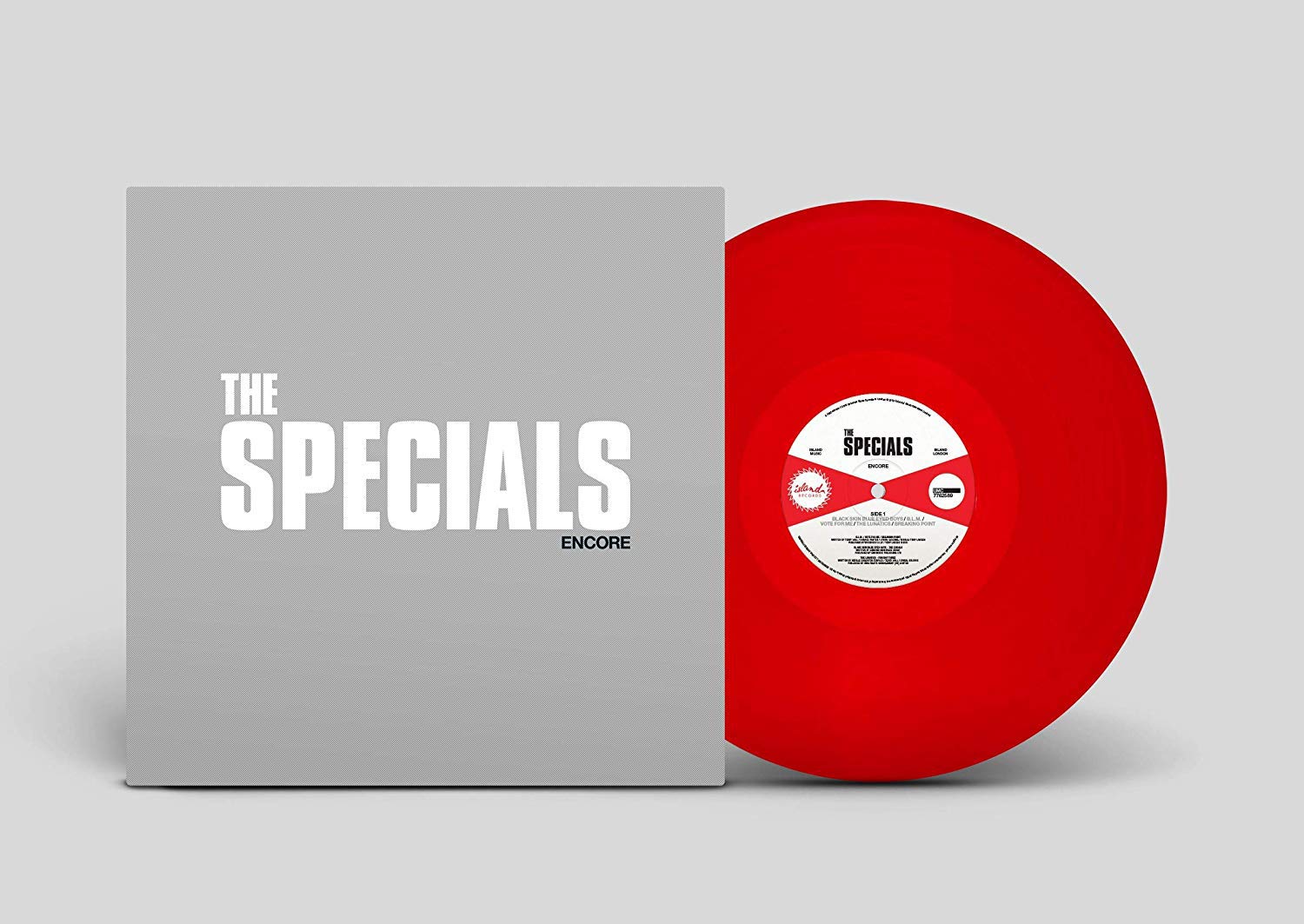 The Specials will release a special red vinyl edition of their number one album Encore in July.

This is a double-album set with the album on the first LP with a selection of live tracks on the second record, including performances from The Bataclan in Paris in 2014 and London's The Troxy in 2016.

This Encore red vinyl is released on 26 July 2019.


Compare prices and pre-order
The Specials
Encore 2LP red vinyl
LP 1

Side A
1. Black Skin Blue Eyed Boys
2. B.L.M
3. Vote For Me
4. The Lunatic Have Taken Over The Asylum
5. Breaking Point
Side B
6. Blam Blam Fever
7. The Ten Commandments
8. Embarrassed By You
9. The Life And Times Of A Man Called Depression
10. We Sell Hope
LP 2
Side C
1. Gangsters (Recorded live at Le Bataclan, Paris, 30th November 2014)
2. A Message To You, Rudy (Recorded live at Le Bataclan, Paris, 30th November 2014)
3. Nite Klub (Recorded live at The Troxy, London, 16th November 2016)
4. Friday Night, Saturday Morning (Recorded live at Le Bataclan, Paris, 30th November 2014)
5. Stereotype (Recorded live at Le Bataclan, Paris, 30th November 2014)
6. Redemption Song (Recorded live at The Troxy, London, 16th November 2016)
Side D
7. Monkey Man (Recorded live at Le Bataclan, Paris, 30th November 2014)
8. Too Much Too Young (Recorded live at The Troxy, London, 16th November 2016)
9. Enjoy Yourself (It's Later Than You Think) (Recorded live at Le Bataclan, Paris, 30th November 2014)
10. Ghost Town (Recorded live at Le Bataclan, Paris, 30th November 2014)
11. All The Time In The World (Recorded live at The Troxy, London, 16th November 2016)