 News
They Might Be Giants / Flood 30th anniversary limited coloured vinyl
30th anniversary coloured vinyl edition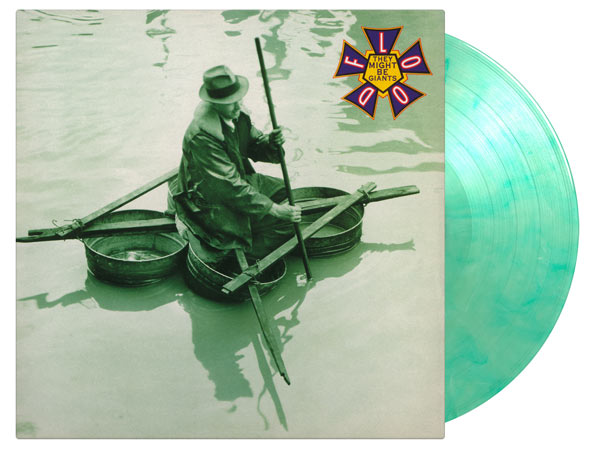 Music On Vinyl will release a special limited edition 'icy mint' coloured vinyl pressing of They Might Be Giants' 1990 album, Flood.

The Brooklyn-based duo (still going strong) are John Flansburgh and John Linnell and Flood was their first album on a major label (Elektra) and despite the band's alt-rock indie appeal they scored an unlikely top ten UK hit single with 'Birdhouse in Your Soul'. The band were then saved from a life in the glare of the mainstream when follow-up 'Istanbul (Not Constantinople)' raced rapidly to #61 before disappearing to oblivion.



But Flood is a wonderful long-player (co-produced by Alan Winstanley and  Clive Langer) and arguably the last of the early 'classic' era.

Don't be put off by the amount of tracks on this single vinyl record – the total running time of the album is just 43 minutes, so some of these tracks are fairly short!

A picture disc of Flood was issued earlier on this year and is still available. This coloured vinyl edition should certainly sound a lot better than the picture disc and is released on 6 November 2020. It can be pre-ordered via the SDE shop using this link or the button below. It's limited to 2500 copies worldwide with just 600 earmarked for the UK.
<![CDATA[
/**/
]]>
Side A
1. THEME FROM FLOOD
2. BIRDHOUSE IN YOUR SOUL
3. LUCKY BALL & CHAIN
4.ISTANBUL (NOT CONSTANTINOPLE)
5. DEAD
6.YOUR RACIST FRIEND
7. PARTICLE MAN
8. TWISTING
9. WE WANT A ROCK
Side B
1. SOMEONE KEEPS MOVING MY CHAIR
2. HEARING AID
3. MINIMUM WAGE
4. LETTERBOX
5. WHISTLING IN THE DARK
6. HOT CHA
7. WOMEN & MEN
8. SAPPHIRE BULLETS OF PURE LOVE
9. THEY MIGHT BE GIANTS
10. ROAD MOVIE TO BERLIN