 News
They Might Be Giants / Flood 30th anniversary vinyl picture disc
Available again after selling out very quickly!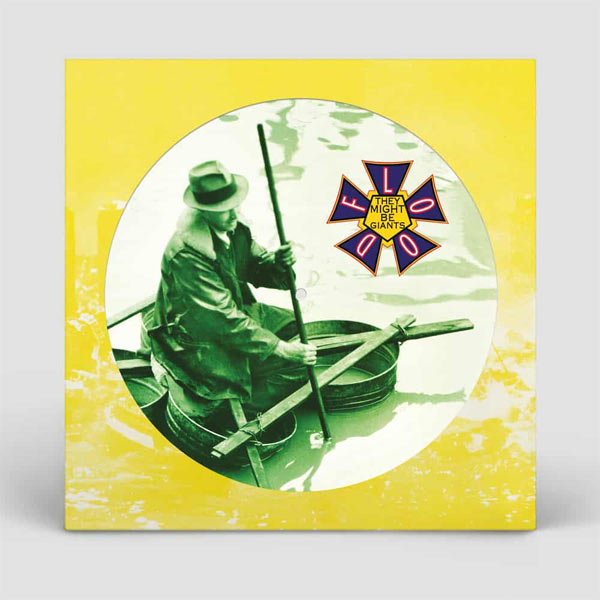 Brooklyn-based duo They Might Be Giants are celebrating the 30th anniversary of their third album Flood, with a groovy vinyl picture disc.

Flood (released in 1990) was John Flansburgh and John Linnell's first album on a major label (Elektra) and despite the band's alt-rock indie appeal they scored an unlikely top ten UK hit single with 'Birdhouse in Your Soul'. The band were then saved from a life in the glare of the mainstream when follow-up 'Istanbul (Not Constantinople)' raced rapidly to #61 before disappearing to oblivion.



But Flood is a wonderful long-player (co-produced by Alan Winstanley and  Clive Langer) and arguably the last of the early 'classic' era (Apollo 18 which followed next, was the first of their albums not to be amazing).

The A-side of the picture disc features the original Flood album cover art and the B-side is a brand new animated "psychedelic zoetrope image of TMBG ephemera" created by Paul Sahre. It's very clever and you can see how it works below.



This picture disc was initially available on 15 January this year (the exact date of the anniversary) but quickly sold out in the UK due to a fairly low level of stock being available. It's being repressed and pre-orders are now being taken from the official TMBG store with shipping expected on the 28 February 2020.

Pre-order Flood picture disc at the They Might Be Giants store (UK/EU)

If you are in the US, then shop here.




Side A

1. THEME FROM FLOOD
2. BIRDHOUSE IN YOUR SOUL
3. LUCKY BALL & CHAIN
4.ISTANBUL (NOT CONSTANTINOPLE)
5. DEAD
6.YOUR RACIST FRIEND
7. PARTICLE MAN
8. TWISTING
9. WE WANT A ROCK

Side B

1. SOMEONE KEEPS MOVING MY CHAIR
2. HEARING AID
3. MINIMUM WAGE
4. LETTERBOX
5. WHISTLING IN THE DARK
6. HOT CHA
7. WOMEN & MEN
8. SAPPHIRE BULLETS OF PURE LOVE
9. THEY MIGHT BE GIANTS
10. ROAD MOVIE TO BERLIN