 News
Todd Rundgren's Utopia coloured vinyl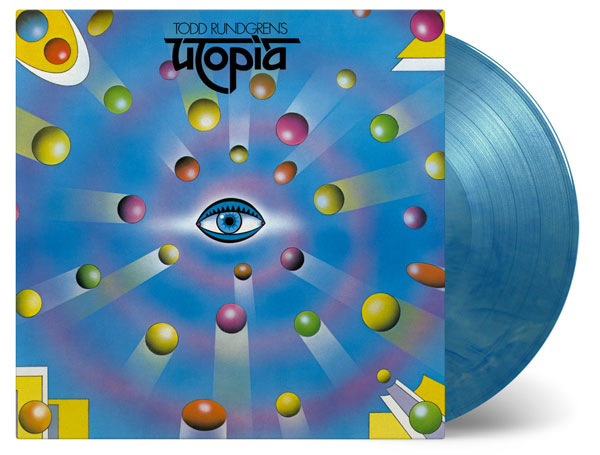 Todd Rundgren's Utopia and RA reissued
Music on Vinyl continue with their Todd Rundgren reissue campaign with Todd Rundgren's Utopia and RA scheduled for limited coloured vinyl reissues in January.

Utopia was Rundgren venturing into prog-rock and the keyboard heavy band went on to produce ten studio albums in as many years (Disco Jets remained unreleased until 2001).
Todd Rundgren's Utopia was the debut album in 1974 but by 1976's RA they were simply known as Utopia.
Like the previous vinyl reissues these new pressings are limited to 1000 units. Todd Rundgren's Utopia is pressed on 180g blue 'marbled' vinyl, while RA comes as a 'sun' coloured (mix of yellow and orange) 180g vinyl pressing. The latter also includes an insert.
Both titles will be issued on 10 January 2020. These can be pre-ordered from the SDE shop using this link, or the buttons below.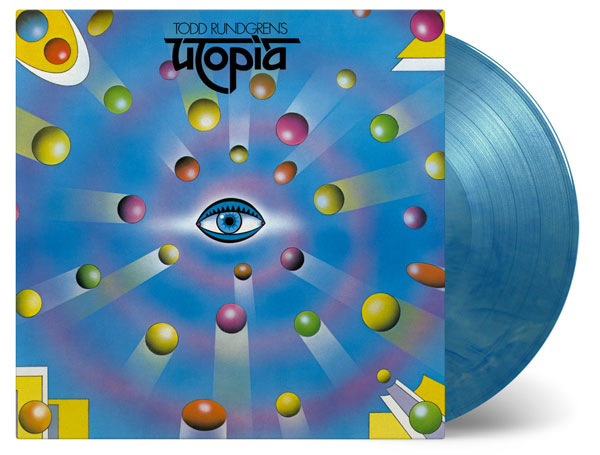 Todd Rundgren's Utopia limited coloured vinyl LP
SIDE A
Utopia (14.18)
Freak Parade (10.14)
Freedom Fighters (4.04)
SIDE B
The Ikon (30.22)
RA limited coloured vinyl LP
SIDE A
Overture/(Instrumental) Communion With The Sun
Magic Dragon Theatre
Jealousy
Eternal Love
Sunburst Finish
SIDE B
Hiroshima
Singring And The Glass Guitar