 News
Tom Waits / Island albums reissued
Classic 'mid-period' albums remastered for re-release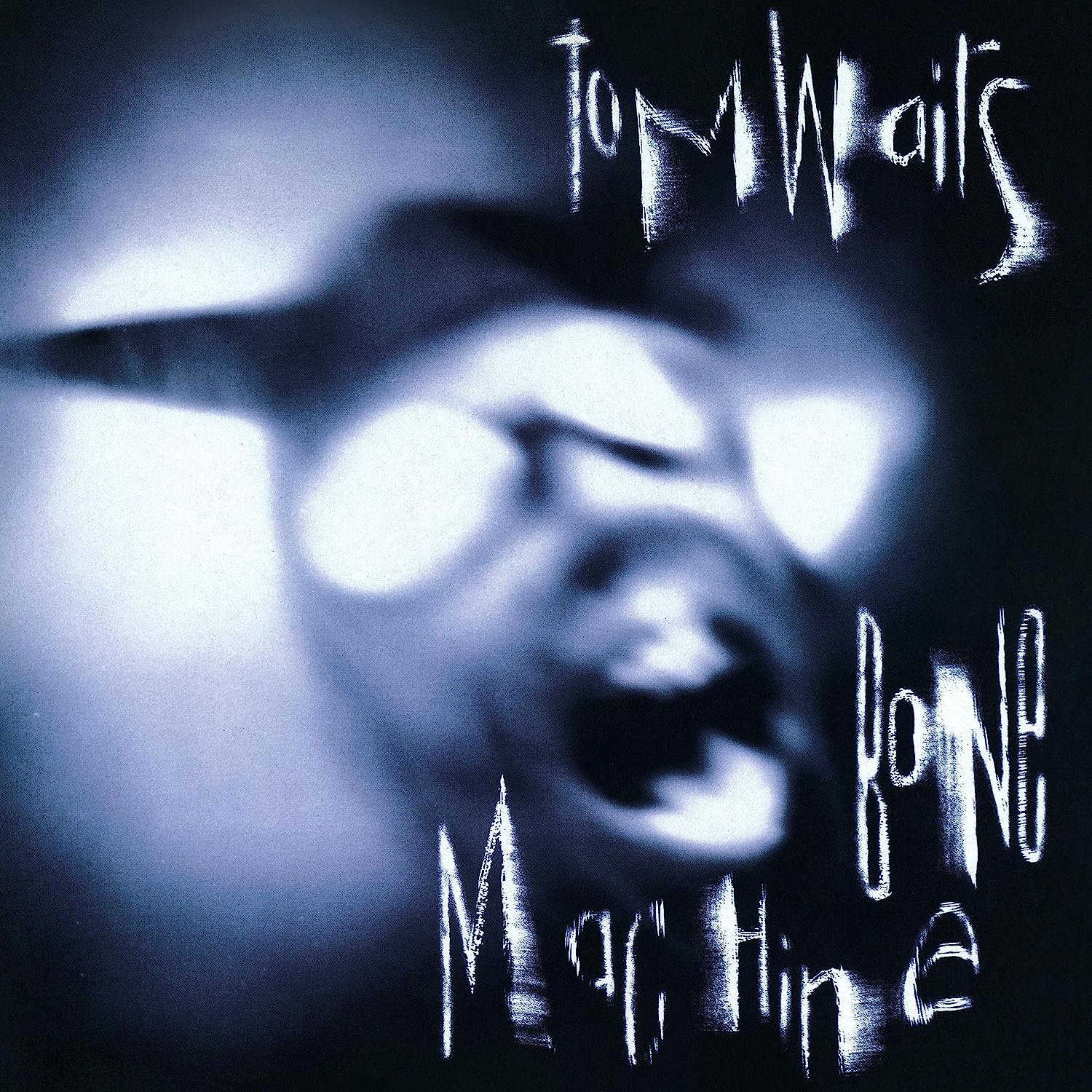 The five albums Tom Waits made for Island Records, released between 1983 and 1993, have been remastered and are being prepared for reissue in the autumn of this year.
Waits was on a new label and followed a new musical path for the albums Swordfishtrombones (1983), Rain Dogs (1985), Franks Wild Years (1987), Bone Machine (1992) and The Black Rider (1993). The first three formed a loose trilogy and were some of the most acclaimed records of Waits' career and exhibited a more abstract, kaleidoscopic, experimental approach to writing and recording. In the early '90s the material got darker, denser and before becoming an album of songs, 1993's The Black Rider was actually a play where Waits collaborated with William S. Burroughs and director Robert Wilson (Waits would work with Wilson again on the Alice play of 1992 although it took a decade for the album to see the light of day).
This was a fertile period, and as ever, Tom Waits' excellent songs offered material to other performers. To that end, 'Soldier's Things' from Swordfishtrombones was covered by Paul Young on his 1985 album The Secret of Association, Rod Stewart had success with 'Downtown Train' (from Rain Dogs) in 1989 and much later various interpretations of 'Way Down in the Hole' from Franks Wild Years (including a version by The Neville Brothers) was used as the theme tune to HBO's acclaimed drama series The Wire.
These five studio albums have all been newly remastered for the first time from the original analogue master tapes and personally overseen by Tom Waits and Kathleen Brennan. They are available on 180g black vinyl and CD. They have been mastered by Chris Bellman at Bernie Grundman Mastering under the guidance of Waits' longtime audio engineer, Karl Derfler. All the albums are available on 180g black vinyl and CD.
This isn't quite everything from the Island Records era; there were other long-players issued, namely live album Big Time (1988) and the excellent soundtrack to Jim Jarmusch's 1991 film Night On Earth (issued in 1992). Presumably we'll get these at some point.
Swordfishtrombones, Rain Dogs and Franks Wild Years are all reissued on 8 September 2023 on CD and 22 September on vinyl via UMR/Island. Bone Machine and The Black Rider follow on 6 October.
Compare prices and pre-order
Tom Waits
swordfishtrombones - vinyl LP
Compare prices and pre-order
Tom Waits
Swordfishtrombones - CD edition
Compare prices and pre-order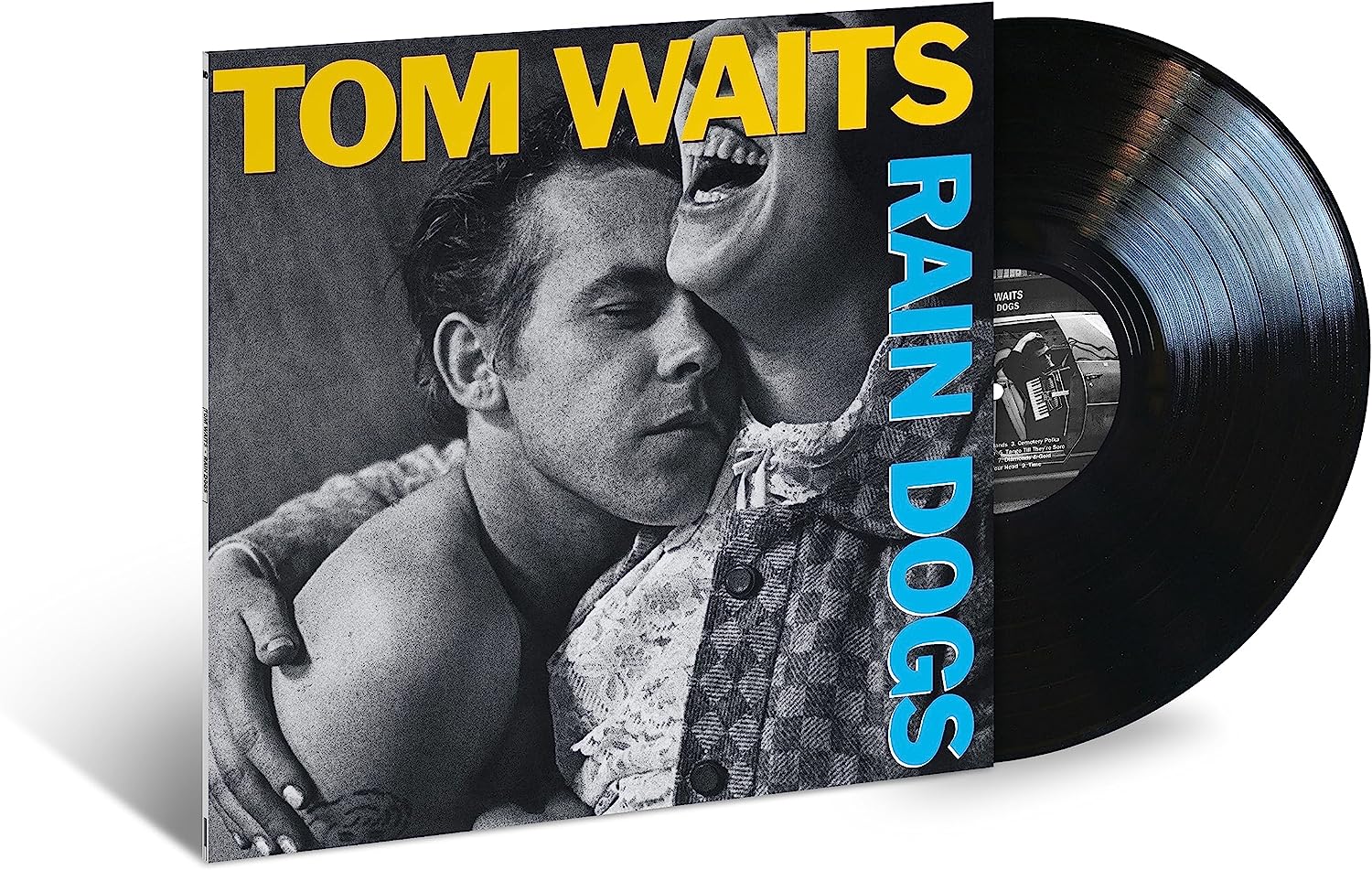 Tom Waits
Raindogs - vinyl LP
Compare prices and pre-order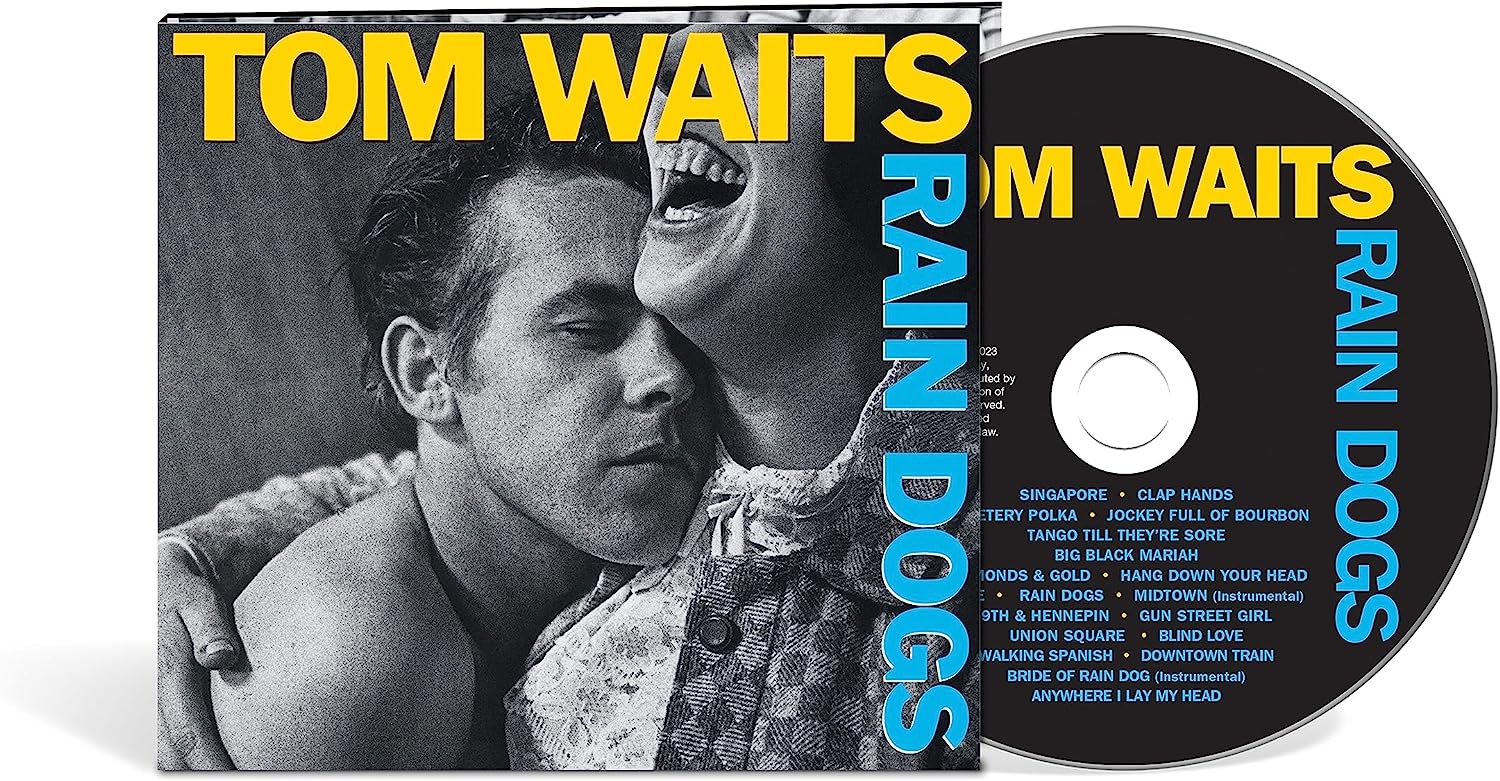 Tom Waits
Raindogs - CD edition
Compare prices and pre-order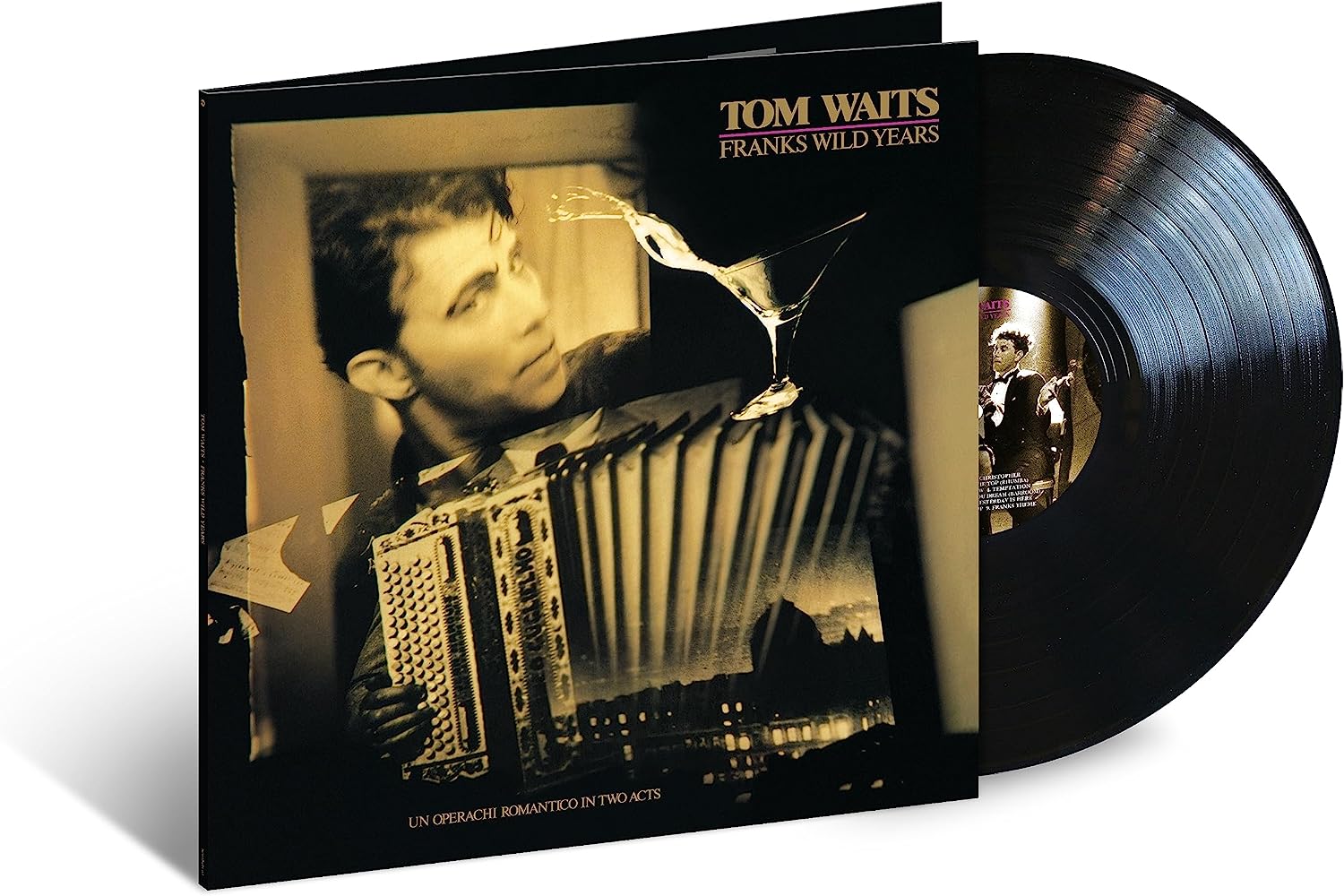 Tom Waits
Franks Wild Years - vinyl LP
Compare prices and pre-order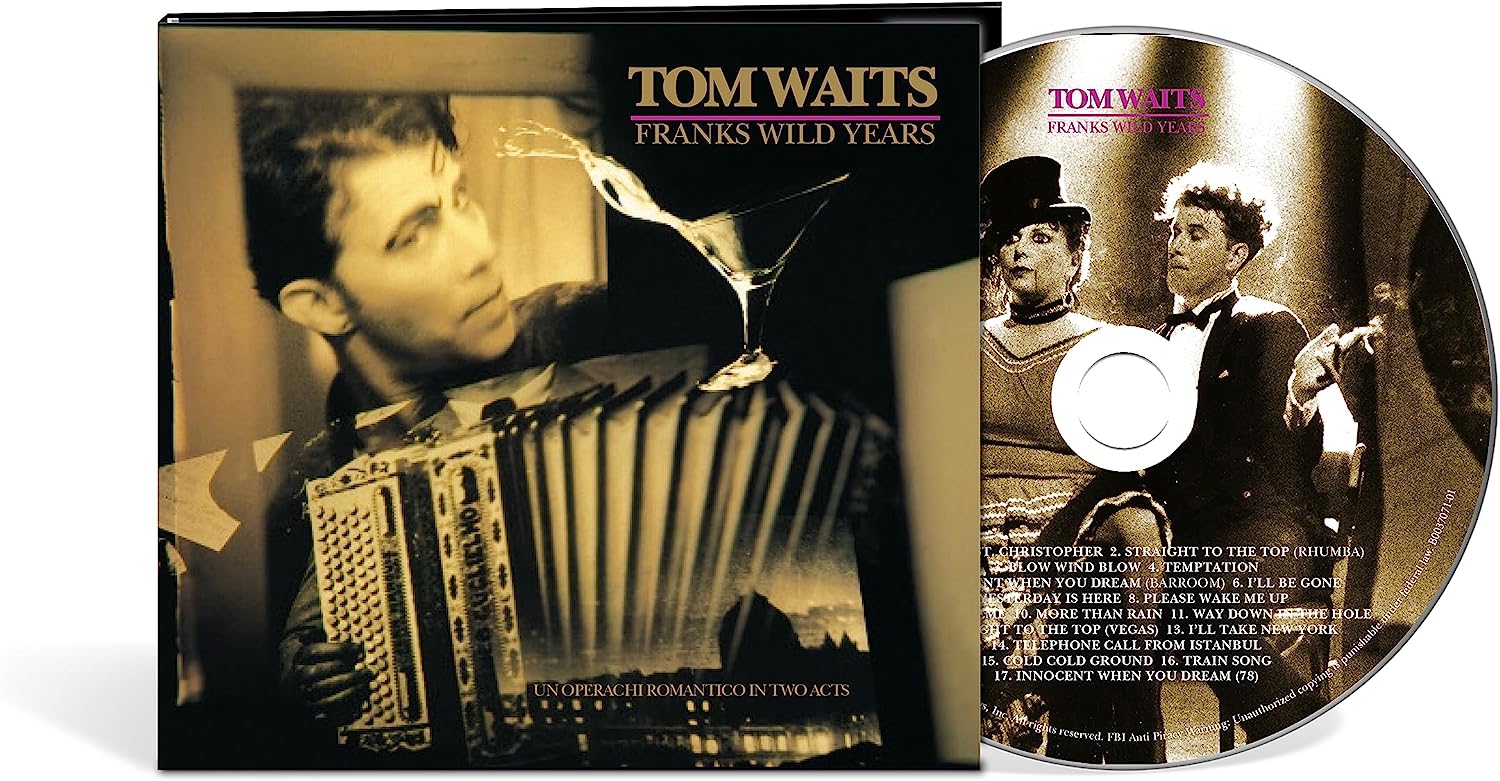 Tom Waits
Franks Wild Years - CD edition
Compare prices and pre-order
Tom Waits
Bone Machine - vinyl LP
Compare prices and pre-order
Tom Waits
Bone Machine - CD edition
Compare prices and pre-order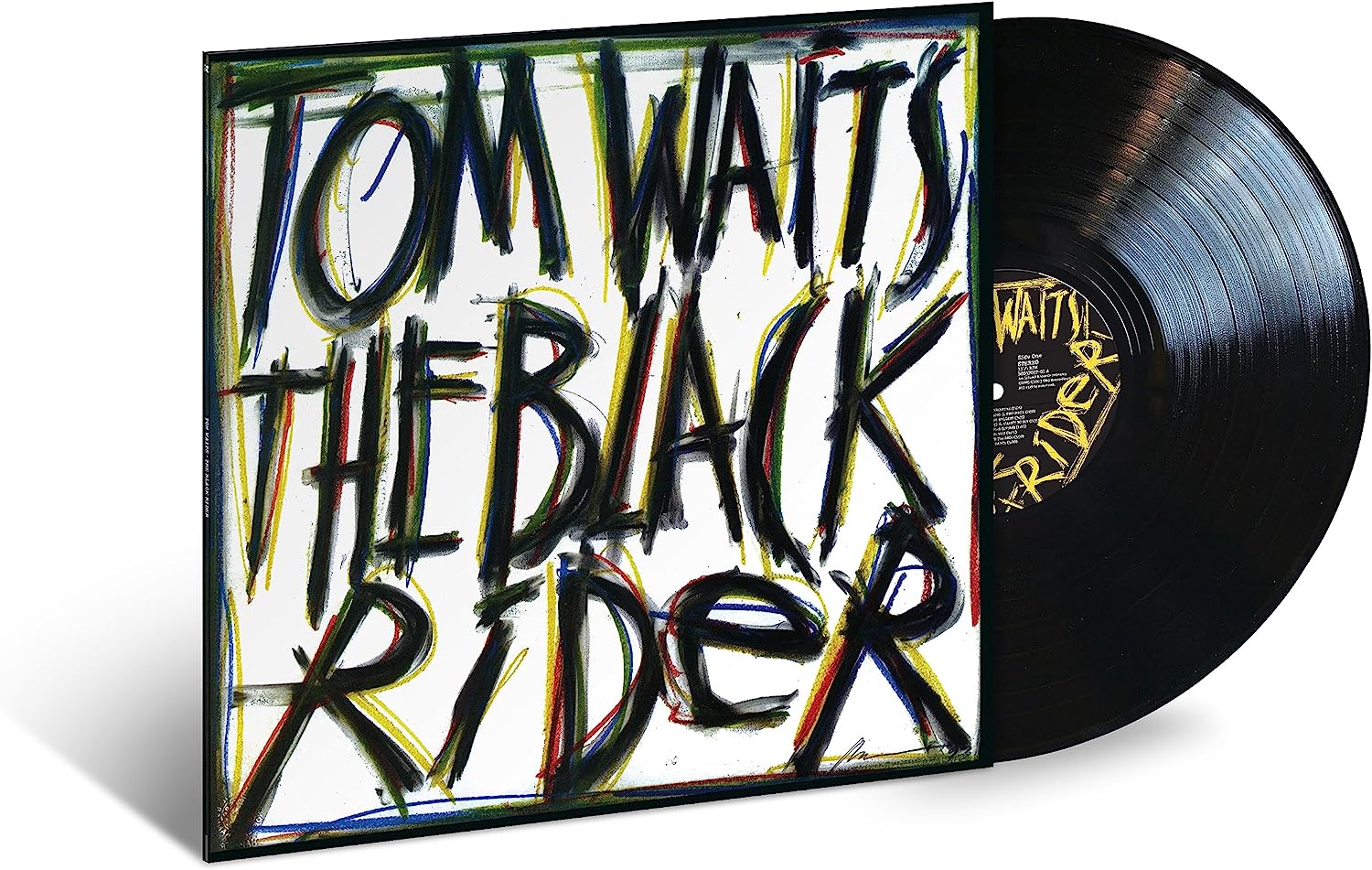 Tom Waits
The Black Rider - vinyl LP
Compare prices and pre-order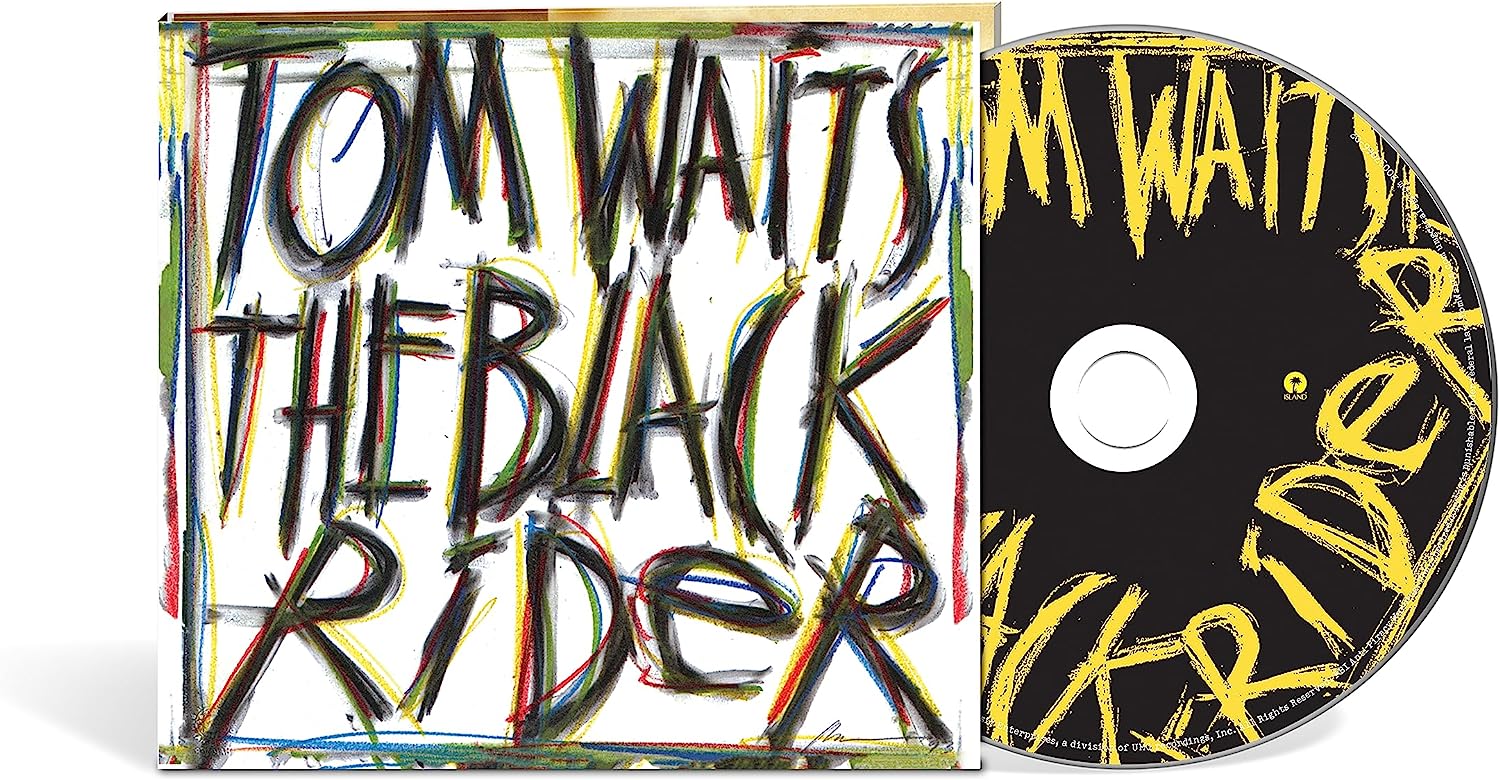 Tom Waits
The Black Rider - CD edition
Tracklisting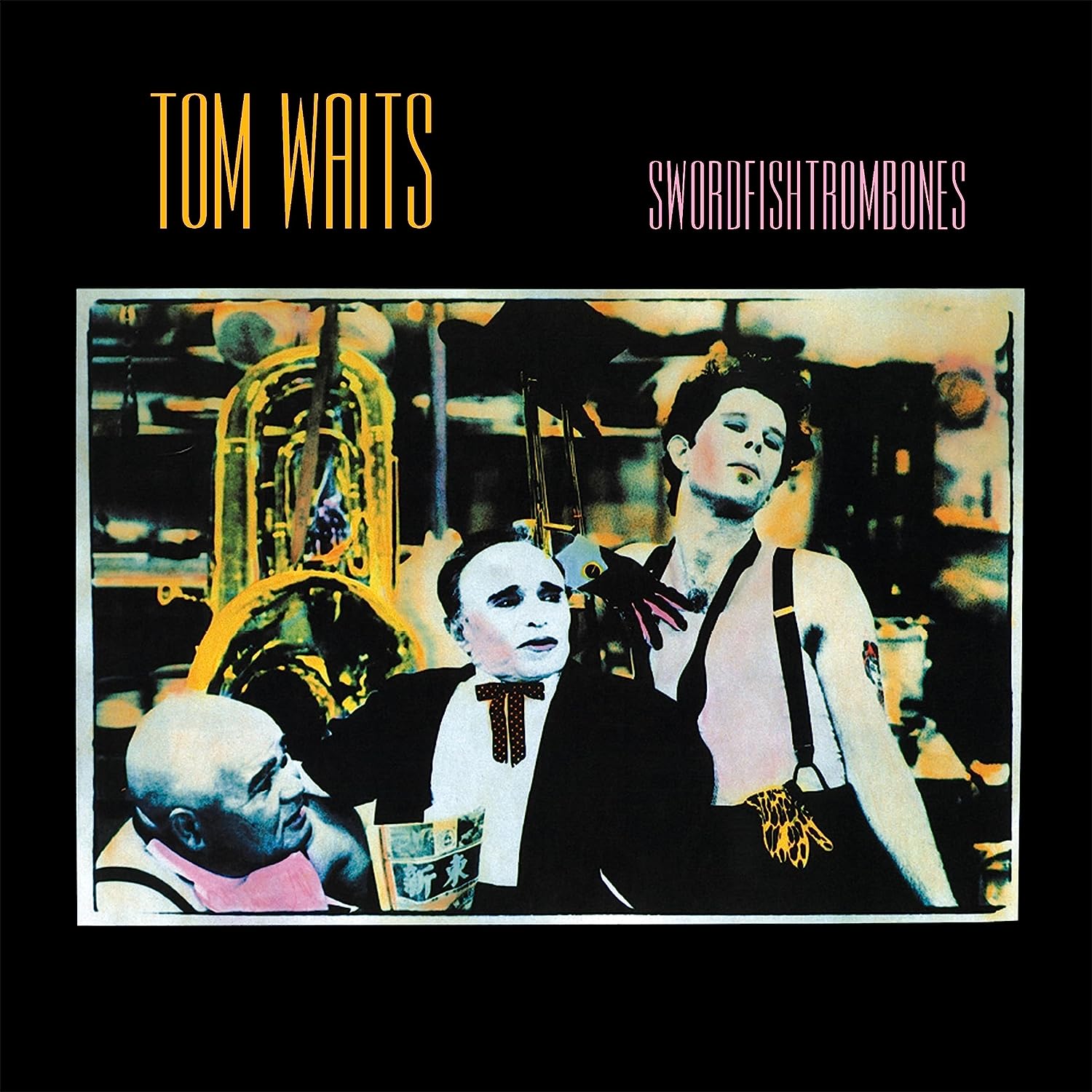 swordfishtrombones Tom Waits
/
Underground
Shore Leave
Dave the Butcher
Johnsburg, Illinois
16 Shells from a Thirty-ought Six
Town With No Cheer
In the Neighbourhood
Just Another Sucker On the Vine
Frank's Wild Years
Swordfishtrombone
Down, Down, Down
Soldier's Things
Gin Soaked Boy
Trouble's Braids
Rainbirds
Tracklisting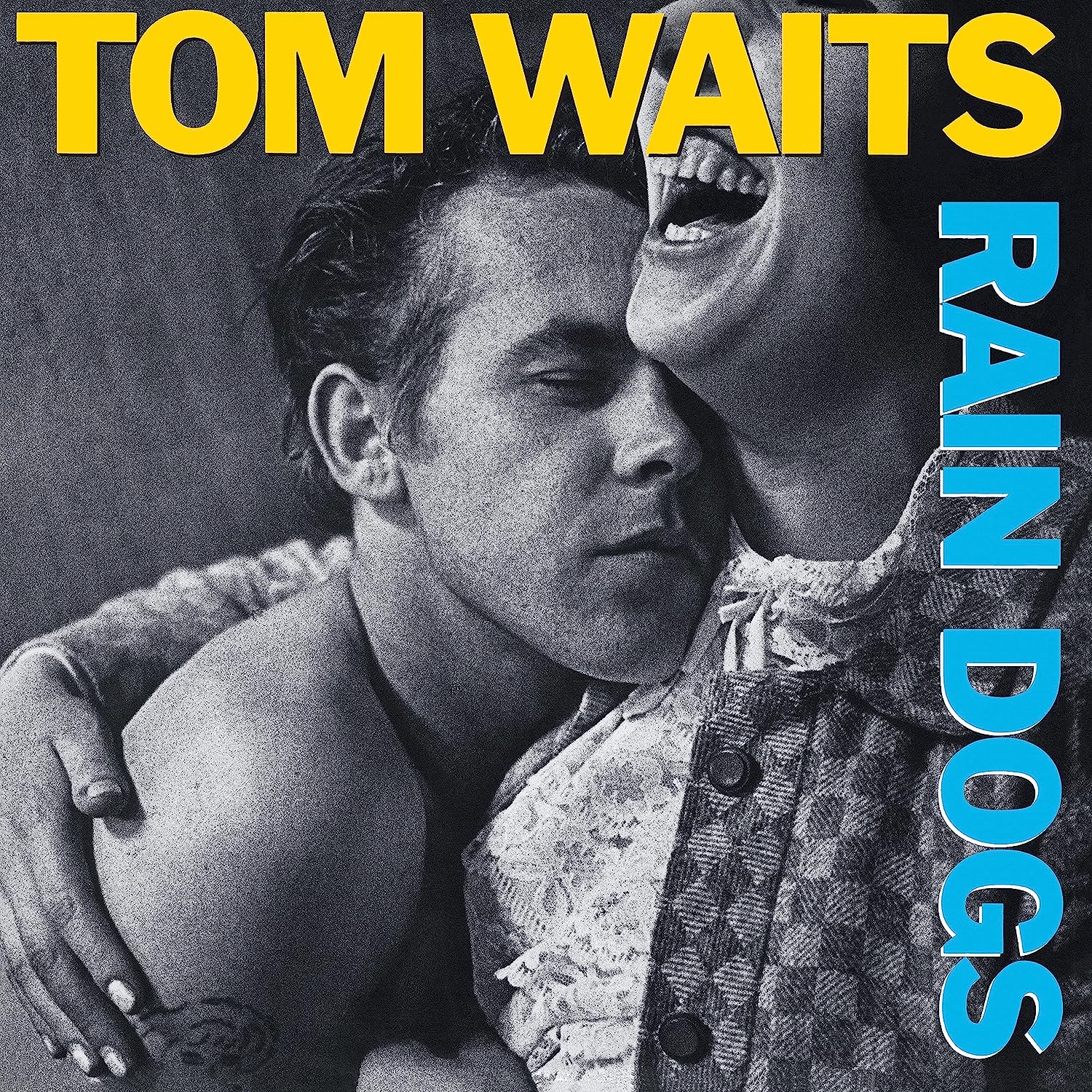 Rain Dogs Tom Waits
/
Singapore
Clap Hands
Cemetery Polka
Jockey Full of Bourbon
Tango Till They're Sore
Big Black Mariah
Diamonds and Gold
Hang Down Your Head
Time
Rain Dogs
Midtown (Instrumental)
9th & Hennepin
Gun Street Girl
Union Square
Blind Love
Walking Spanish
Downtown Train
Bride of Rain Dogs (Instrumental)
Anywhere I Lay Head
Tracklisting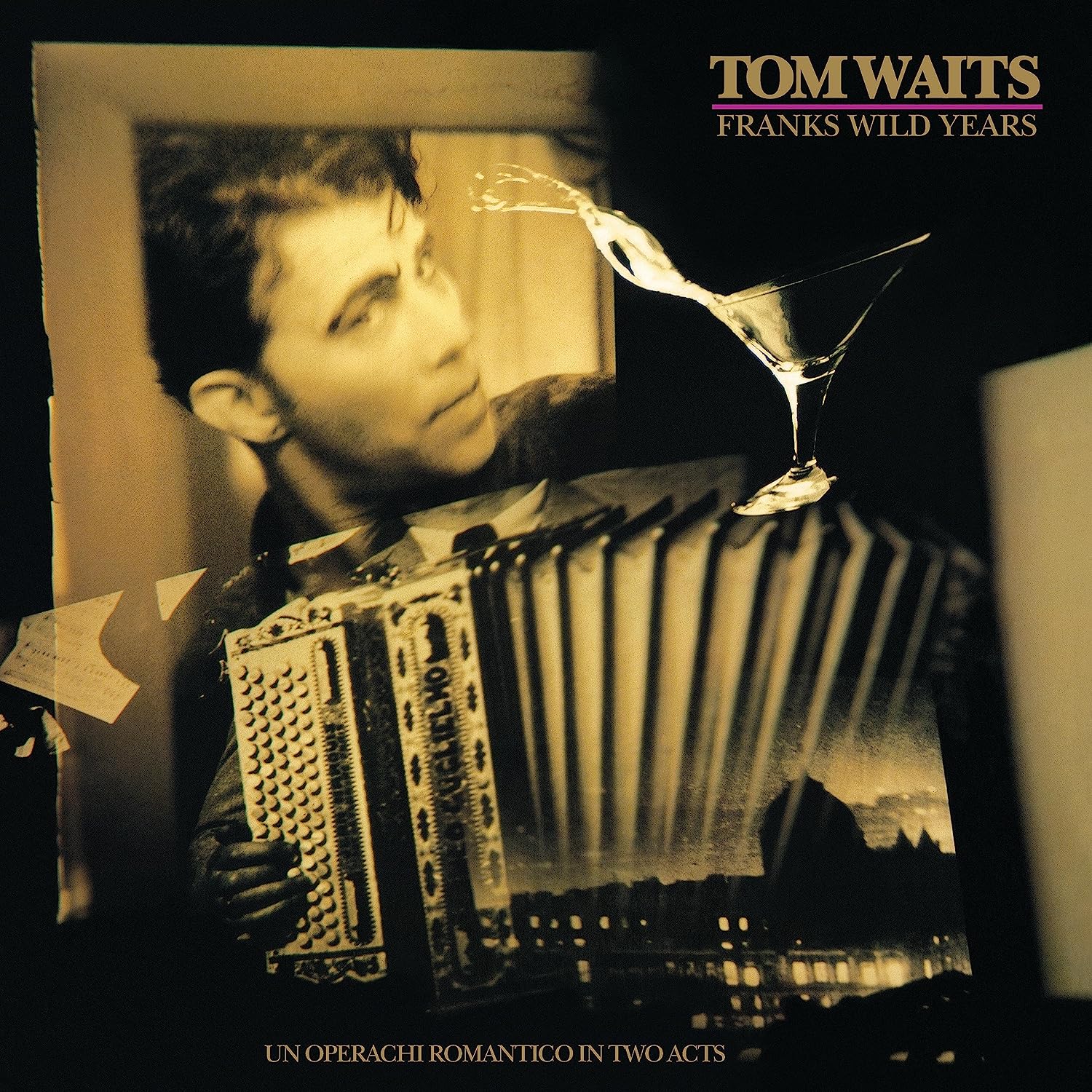 Franks Wild Years Tom Waits
/
Hang On St Christopher
Straight to the Top (Rhumba)
Blow Wind Blow
Temptation
Innocent When You Dream (Barroom)
I'll Be Gone
Yesterday Is Here
Please Wake Me Up
Frank's Theme
More Than Rain
Way Down in the Hole
Straight to the Top (Vegas)
I'll Take New York
Telephone Call from Istanbul
Cold Call Ground
Train Song
Innocent When You Dream (78)
Tracklisting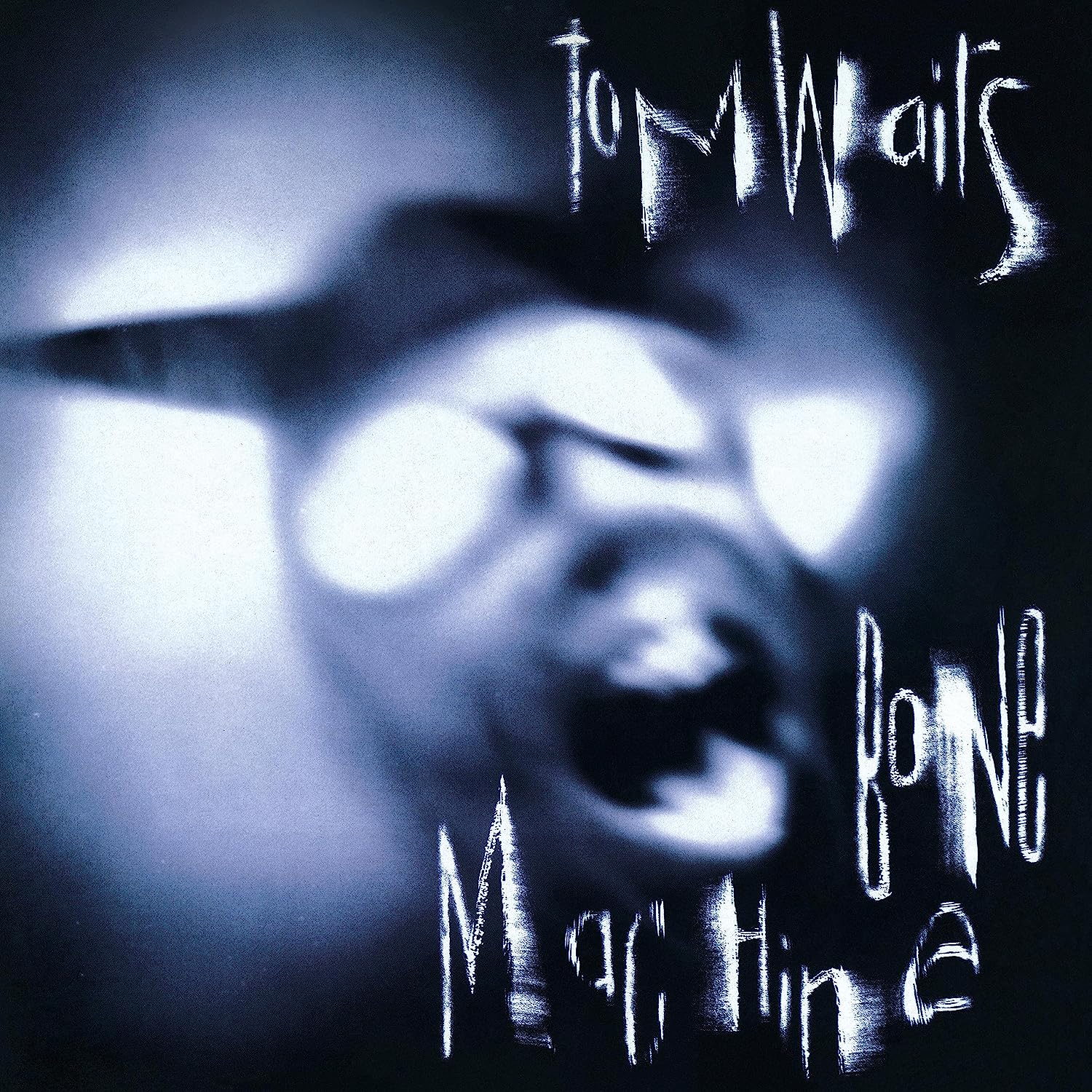 Bone Machine Tom Waits
/
Earth Died Screaming
Dirt in the Ground
Such a Scream
All Stripped Down
Who Are You?
The Ocean Doesn't Want Me
Jesus Gonna Be Here
A Little Rain
In the Colosseum
Goin' Out West
Murder in the Red Barn
Black Wings
Whistle Down the Wind
I Don't Wanna Grow Up
Let Me Get Up On It
That Feel
Tracklisting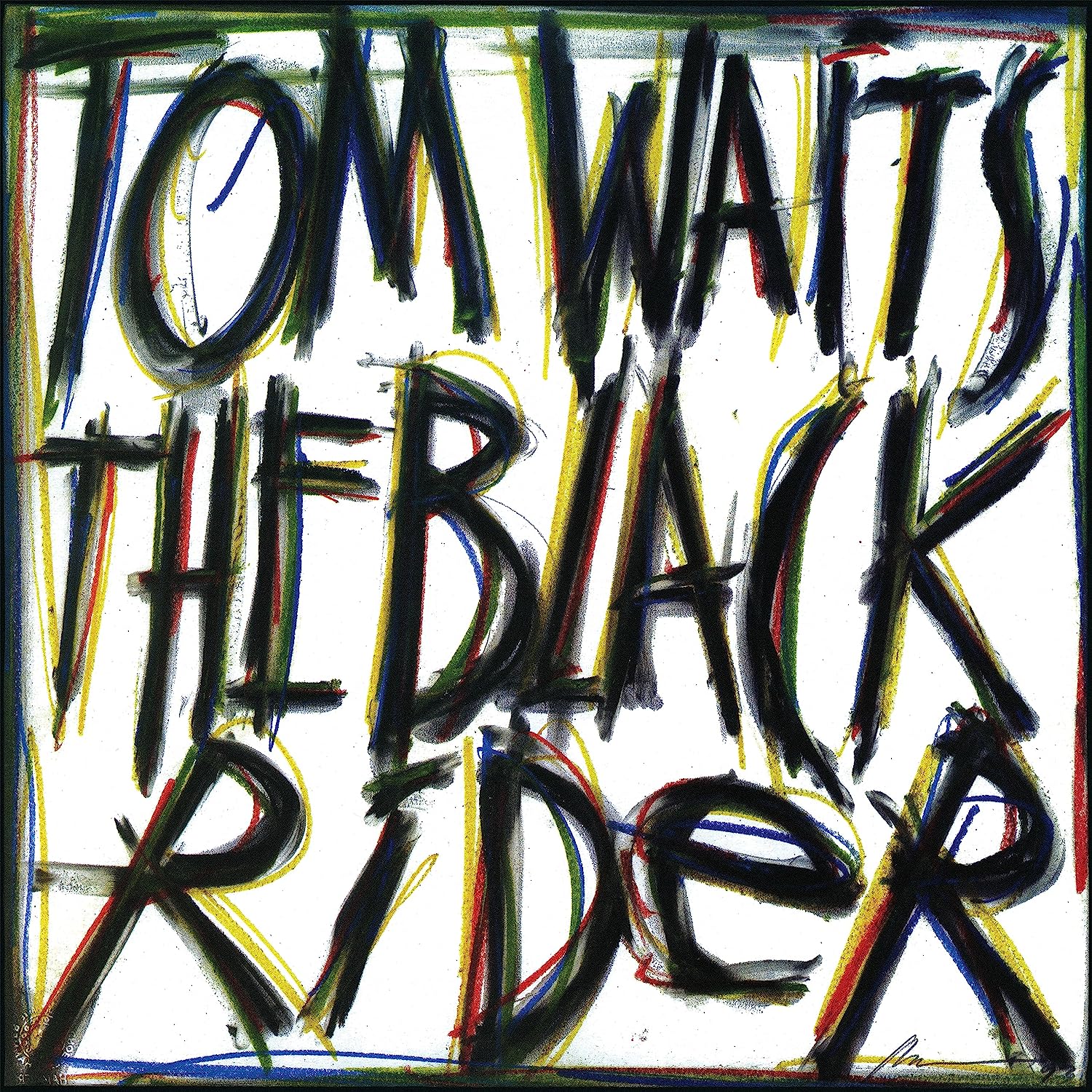 The Black Rider Tom Waits
/
Lucky Day Overture
The Black Rider
November
Just the Right Bullets
Black Box Theme
'T' Ain't No Sin
Flash Pan Hunter/Intro
That's the Way
The Briar and the Rose
Russian Dance
Gospel Train/Orchestra
I'll Shoot the Moon
Flash Pan Hunter
Crossroads
Gospel Train
Interlude
Oily Night
Lucky Day
The Last Rose of Summer
Carnival