 News
Tori Amos / New book, 'Resistance'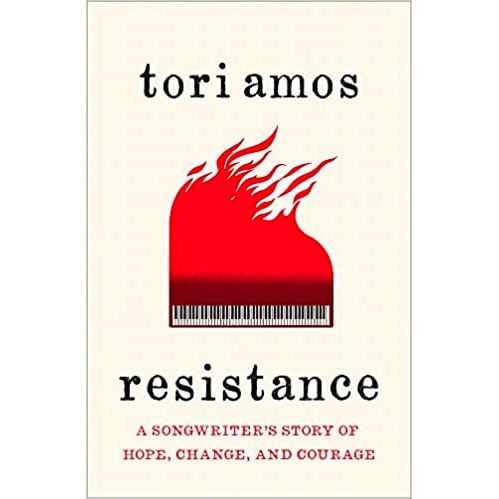 Tori's memoir – signed copies available
Tori Amos' new book, Resistance: A Songwriter's Story of Hope, Change and Courage, will be published at the end of next week.

The book covers Tori's formative years of playing piano as a teenager for the 'politically powerful' at hotel bars in Washington D.C. before her time as an artist in LA, and then moving to the UK and the subsequent successful near-three decade career.
According to the publishers, in the volume "Amos explains how she managed to create meaningful, politically resonant work against patriarchal power structures-and how her proud declarations of feminism and her fight for the marginalised always proved to be her guiding light."
This is a 272-page hardcover volume and is published on 5 May 2020 by Hodder & Stoughton. Rough Trade in the UK have signed copies available.
Compare prices and pre-order
Amos, Tori
Resistance: A Songwriter's Story of Hope, Change and Courage