 News
Toyah / Four More From Toyah
Expanded EP on coloured vinyl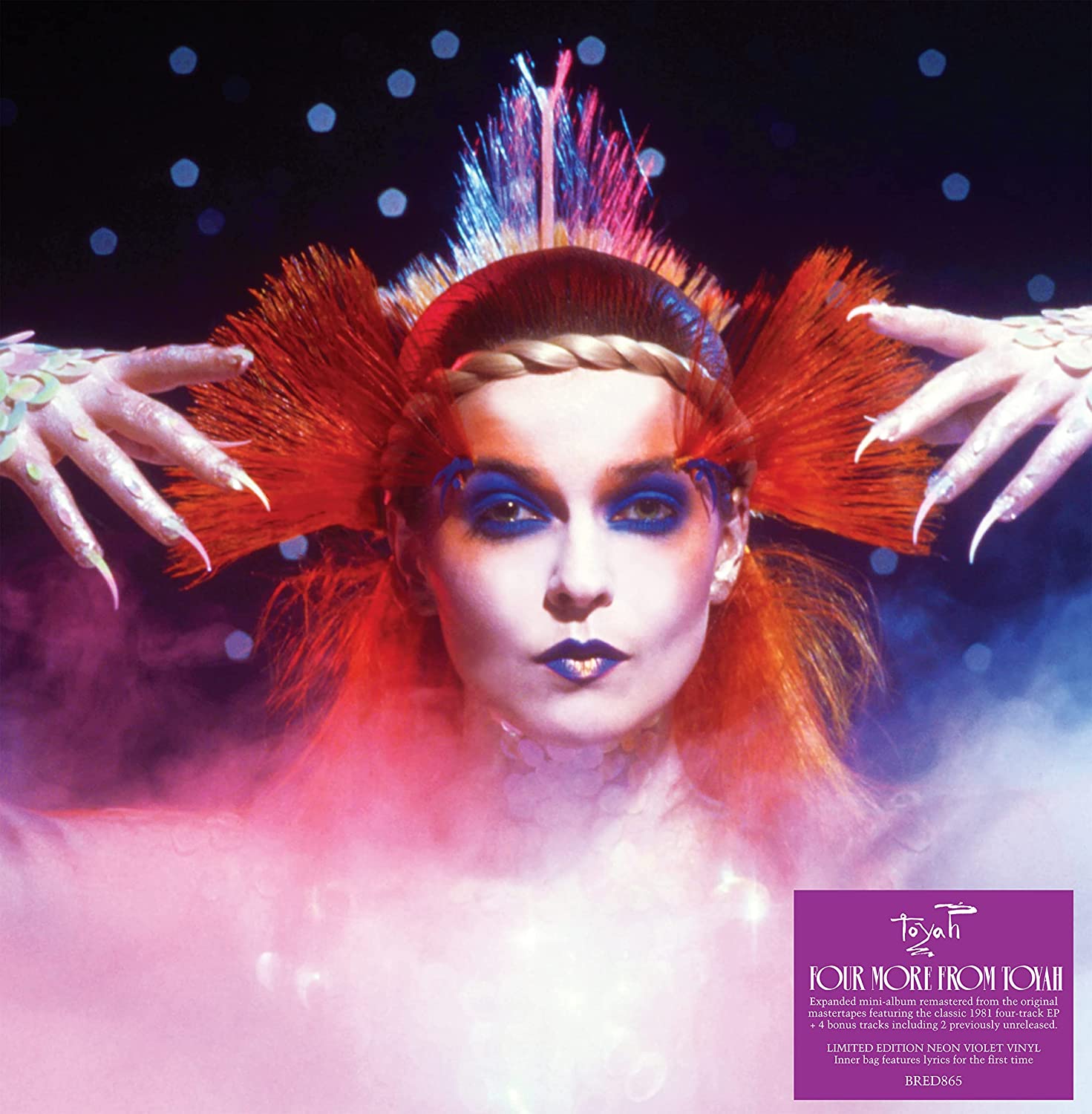 The Four More From Toyah EP was Toyah's fourth UK single of 1981, following on from the original Four From Toyah EP of February 1981 (featuring 'It's A Mystery'), 'I Want To Be Free' and 'Thunder in the Mountains'. The lead track was 'Good Morning Universe' and it was the only one of the four to chart outside the top 10 (it peaked at #14 and would be the band's last top 20 hit in the UK).
Four More From Toyah will be being reissued next week, and is remastered and expanded for a coloured vinyl offering. Side A contains all four of the tracks from the original EP, while side B features the previously unreleased track 'Go Berserk' (a song that was played before the band walked on stage on the European tour of winter 1981), 'Stand Proud' (from the bonus flexi-disc that came with initial copies of Four More From Toyah), outtake 'Clapham Junction', and finally the Steve Lillywhite-produced, previously unreleased, re-make of 'I Want To Be Free' (recorded in February 1982).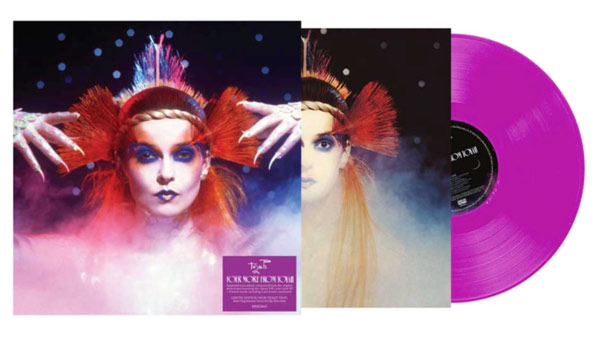 This reissue is pressed on Neon Violet Vinyl and the audio is remastered (from the original master tapes) by Nick Watson at Fluid Mastering and approved by Joel Bogen.
The front cover photo is an out-take of the EP photography from the Safari archives and there are plus full lyrics on a newly designed inner bag.
This Four More From Toyah EP will be released on 9 December 2022, via Cherry Red Records.
Compare prices and pre-order
Toyah
Four More From Toyah - coloured vinyl
Tracklisting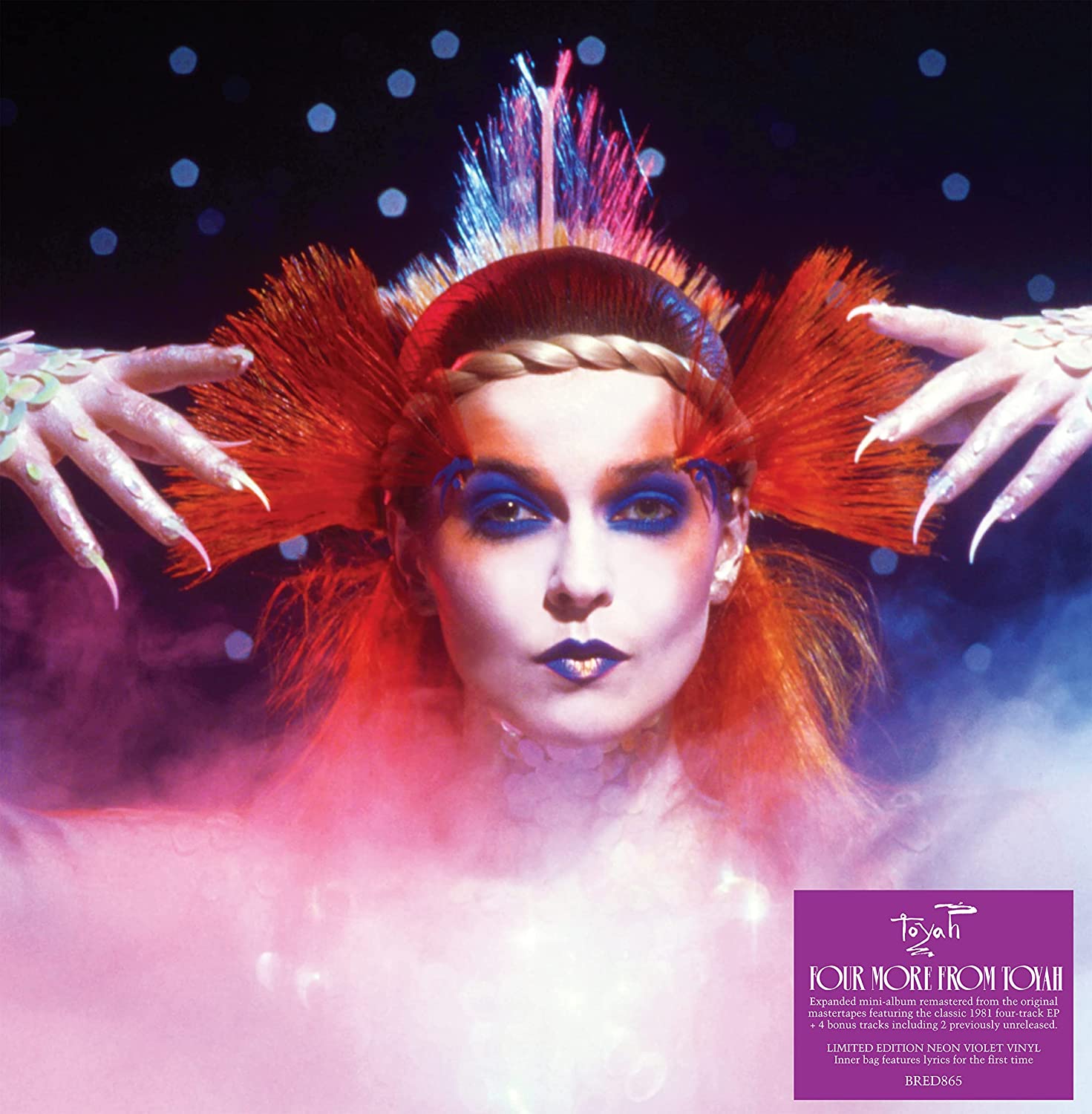 Four More From Toyah EP Toyah
/
Side One

Good Morning Universe
Urban Tribesmen
In The Fairground
The Furious Futures

Side Two

Go Berserk (Tour Intro)*
Stand Proud
Clapham Junction
I Want To Be Free (Roundhouse Session)*

* previously unreleased