 News
Toyah / Live at the Rainbow
First time on DVD and CD/LP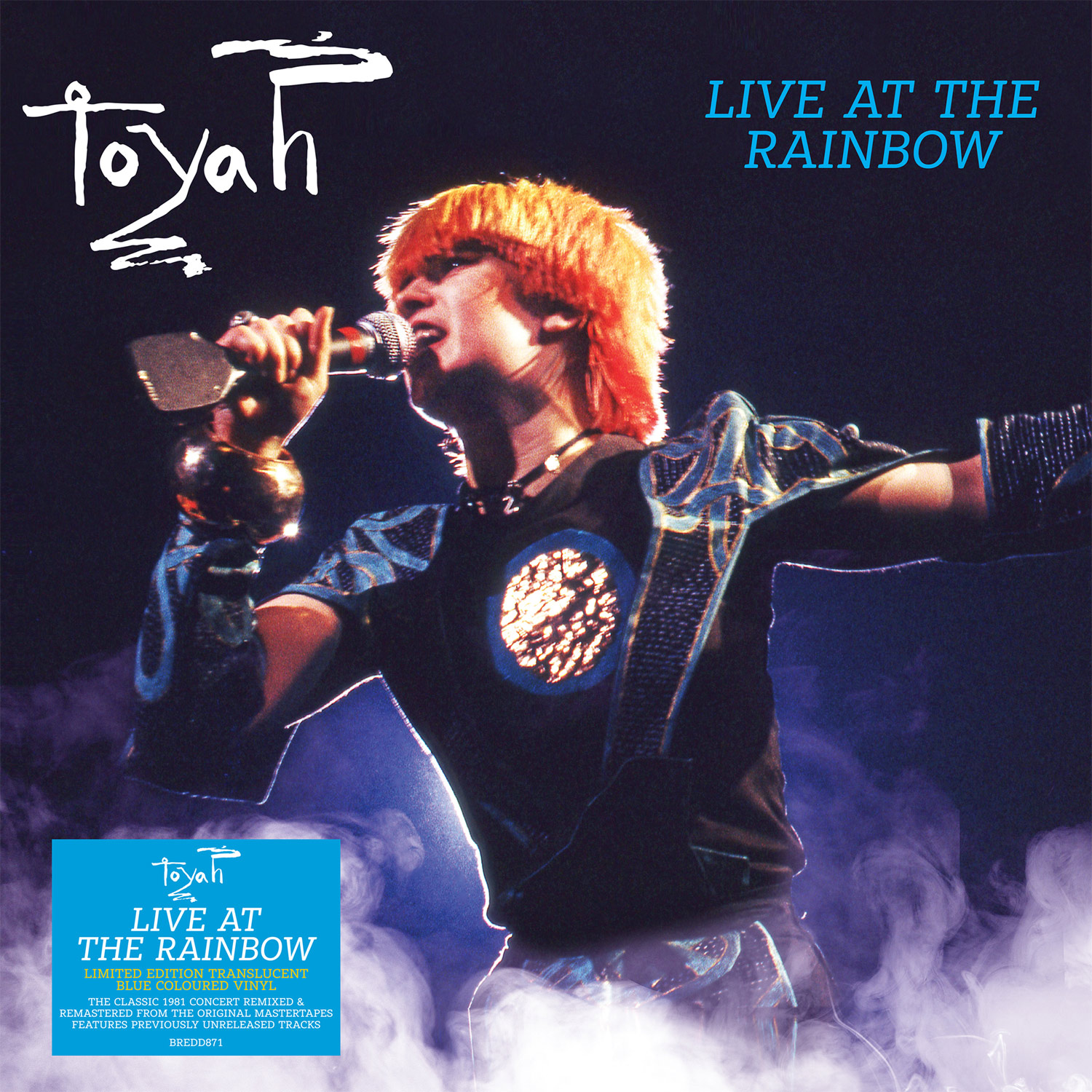 Toyah Live at the Rainbow was issued on VHS back in 1981 (and later on laserdisc) but now gets the full reissue treatment with remixed and remastered audio on vinyl and CD as well as a DVD with restored visuals.
The concert was in February 1981 at London's iconic Rainbow Theatre and includes a performance of 'It's A Mystery'. Such was that single's success (it reached number four as part of the 'Four From Toyah' EP) it prompted a gig upgrade from the Lyceum Theatre to The Rainbow.
Live at the Rainbow was originally a 12-song video, but on CD it has been expanded with with seven additional tracks, all previously unheard and unreleased; restored exclusively for this release. These include 'Bird In Flight', 'Mummies', 'Computer' and 'Love Me'. Three of these seven songs are in mono because the original multi-track masters could not be found. The coloured blue vinyl edition doesn't include the mono tracks and is therefore a 16-song offering.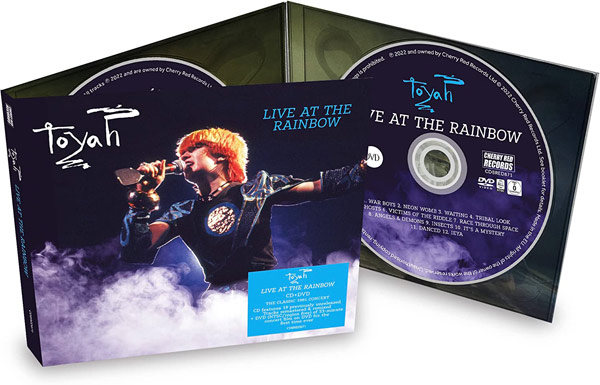 For this release, the original multitrack reels have been revisited and remixed by Nick Watson at Fluid Mastering to create a new full stereo mix of the gig for the first time. The video runs for 53 minutes and features restored pictures sync'd to the newly remixed/remastered audio. The DVD is region-free, NTSC and is paired with the CD for a two-disc combo-pack.
All audio remastering was approved by Joel Bogen and Toyah Willcox provides a new introduction in the 24-page booklet which contains live photography by Barry Plummer and new notes by Craig Astley, Toyah's official archivist.
Live at the Rainbow will be released on 25 November 2022, via Cherry Red.
Compare prices and pre-order
Toyah
Live at the Rainbow - CD+DVD
Compare prices and pre-order
Toyah
Live at the Rainbow - coloured vinyl LP
Tracklisting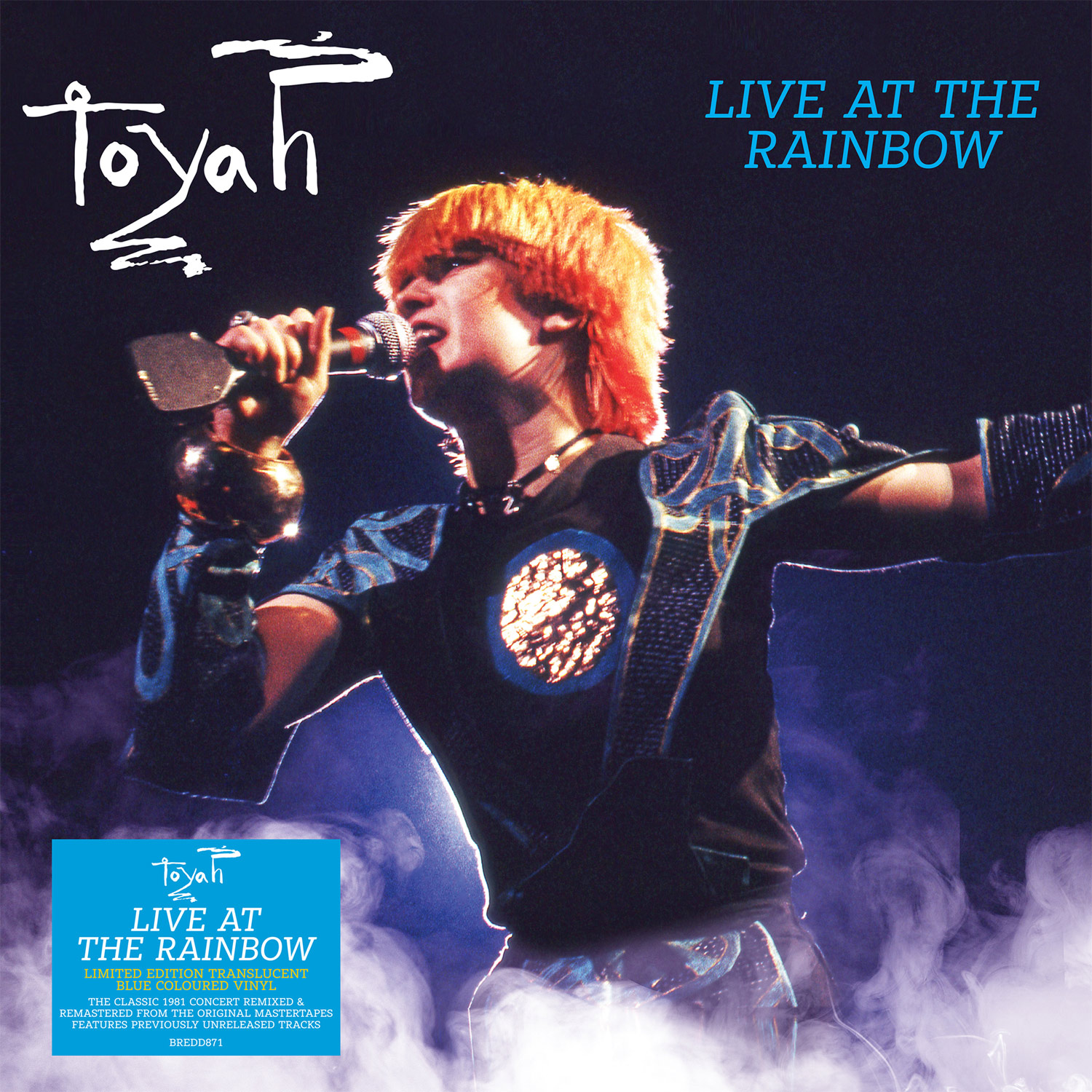 Live at the Rainbow Toyah
/
CD 1

WAR BOYS
NEON WOMB
WAITING
RACE THROUGH SPACE
ANGELS & DEMONS
LOVE ME
MUMMIES
INSECTS
IT'S A MYSTERY
COMPUTER
TRIBAL LOOK
GHOSTS
BIRD IN FLIGHT
VICTIMS OF THE RIDDLE
DANCED
IEYA

BONUS TRACKS

OUR MOVIE*
REVELATIONS*
INDECISION*

* mono-only

DVD

WAR BOYS
NEON WOMB
WAITING
TRIBAL LOOK
GHOSTS
VICTIMS OF THE RIDDLE
RACE THROUGH SPACE
ANGELS & DEMONS
INSECTS
IT'S A MYSTERY
DANCED
IEYA

Side A

WAR BOYS
NEON WOMB
WAITING
RACE THROUGH SPACE
ANGELS & DEMONS
LOVE ME
MUMMIES
INSECTS

Side B

IT'S A MYSTERY
COMPUTER
TRIBAL LOOK
GHOSTS
BIRD IN FLIGHT
VICTIMS OF THE RIDDLE
DANCED
IEYA