 News
UFO / Force It deluxe edition
2LP vinyl  •  2CD set • Remastered audio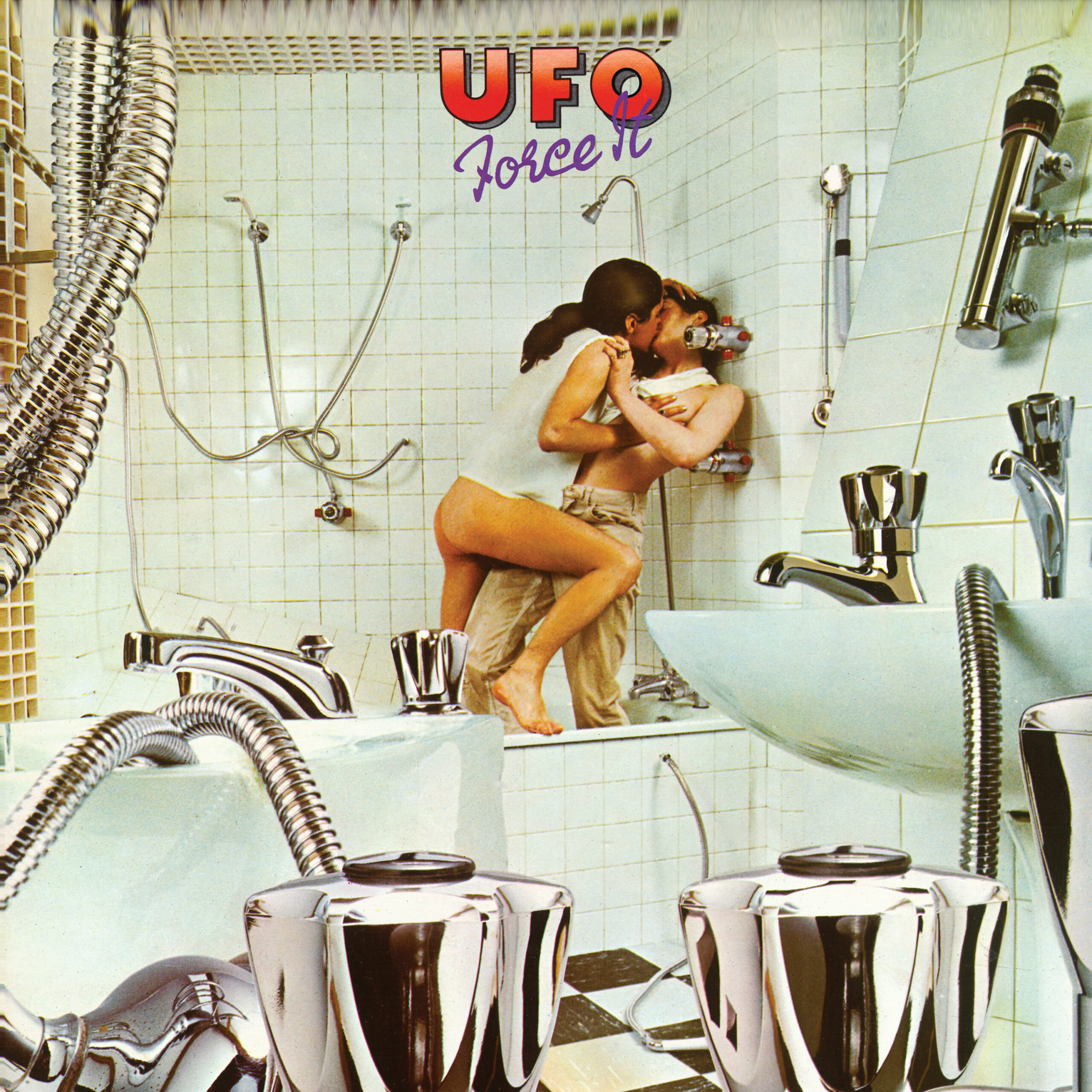 Chrysalis Records continue their reissue program of the UFO catalogue with 2LP vinyl and 2CD expanded editions of Force It. Originally released in 1975, Force It was UFO's fourth studio album and like 1974's 'Phenomenon', this was produced by Ten Years After's Leo Lyons.
It was also their first album to chart in the US and contains many classic tracks still in their live set today, such as 'Shoot Shoot' and 'Let It Roll'.
For the new deluxe editions, the album was remastered in 2020 by Andy Pearce, from the original production master tapes. Bonus material comes in the way of the studio outtake "A Million Miles" and the live set recorded at the Record Plant, Los Angeles in 1975, which is previously unavailable on vinyl.
The vinyl edition is a gatefold while the deluxe CD is a six-panel digipak. Both contain new sleeve notes written by Malcolm Dome.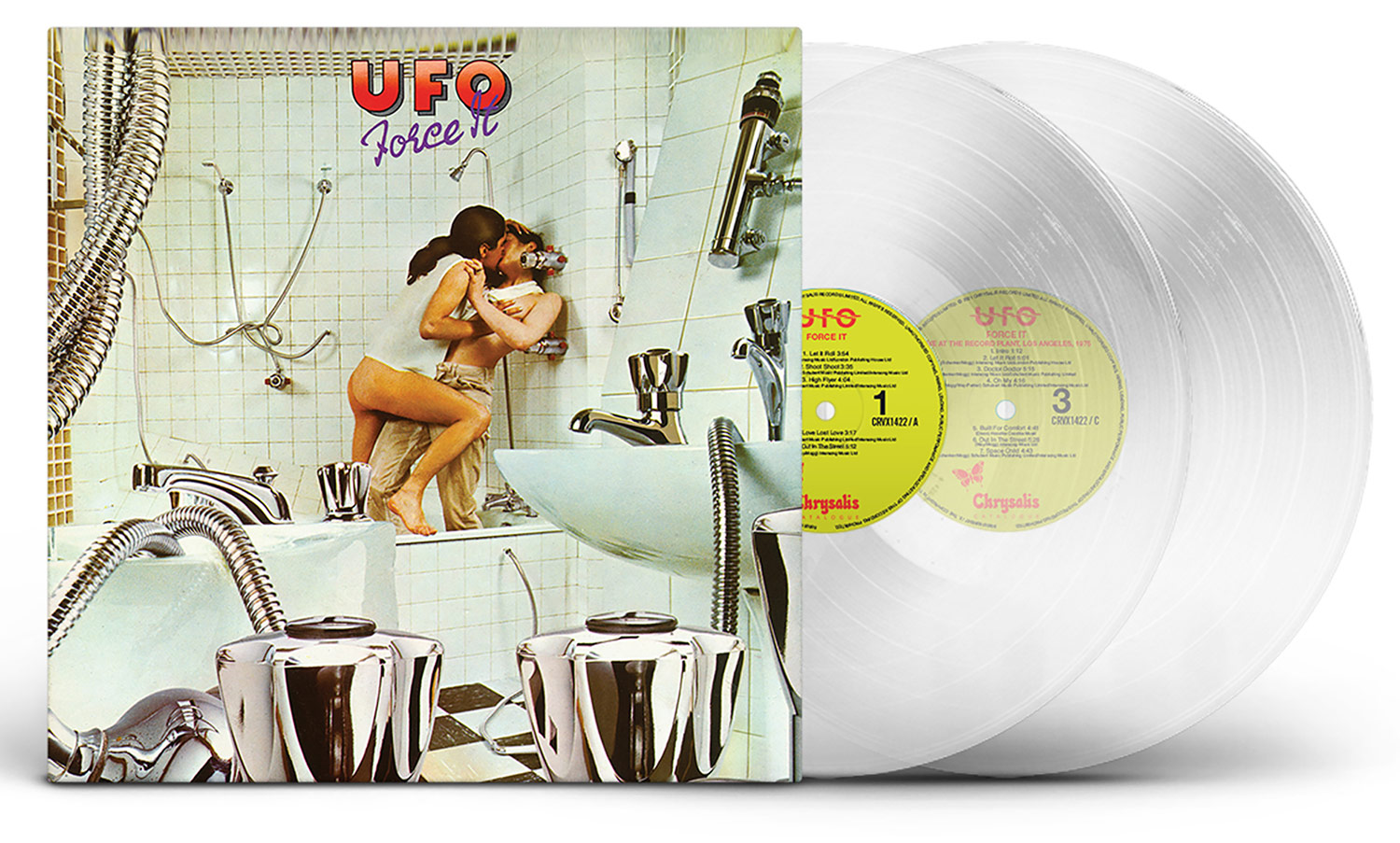 A special limited edition 'indies-only' 2LP CLEAR vinyl pressing is being made available and this special edition can be ordered via the SDE shop, using this link or the button below.
Force It will be released on 10 September 2021 (was 9 July 2021).
Compare prices and pre-order
UFO
Force It - 2LP deluxe vinyl
Compare prices and pre-order
UFO
Force It - 2CD deluxe edition
Tracklisting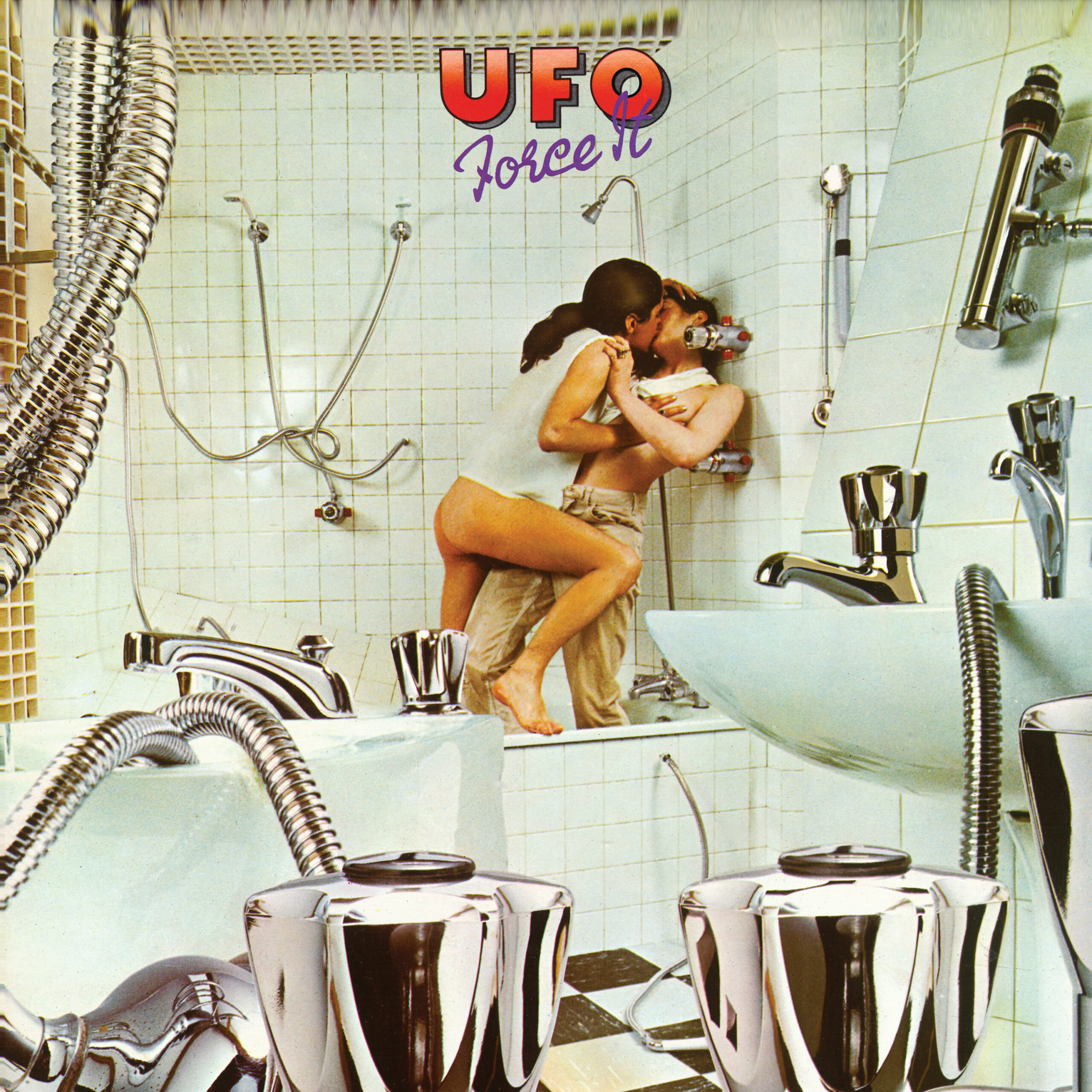 Force It UFO
/
2CD deluxe
Let It Roll
Shoot Shoot
High Flyer
Love Lost Love
Out In The Street
Mother Mary
Too Much Of Nothing
Dance Your Life Away
This Kid's (Including "Between The Walls")
A Million Miles (Bonus Track)

CD 2

Intro – Live At Record Plant, Los Angeles 1975
Let It Roll – Live At Record Plant, Los Angeles 1975
Doctor Doctor – Live At Record Plant, Los Angeles 1975
Oh My – Live At Record Plant, Los Angeles 1975
Built For Comfort – Live At Record Plant, Los Angeles 1975
Out In The Street – Live At Record Plant, Los Angeles 1975
Space Child – Live At Record Plant, Los Angeles 1975
Mother Mary – Live At Record Plant, Los Angeles 1975
All Or Nothing – Live At Record Plant, Los Angeles 1975
This Kid's – Live At Record Plant, Los Angeles 1975
Shoot Shoot – Live At Record Plant, Los Angeles 1975

Rock Bottom – Live At Record Plant, Los Angeles 1975
Tracklisting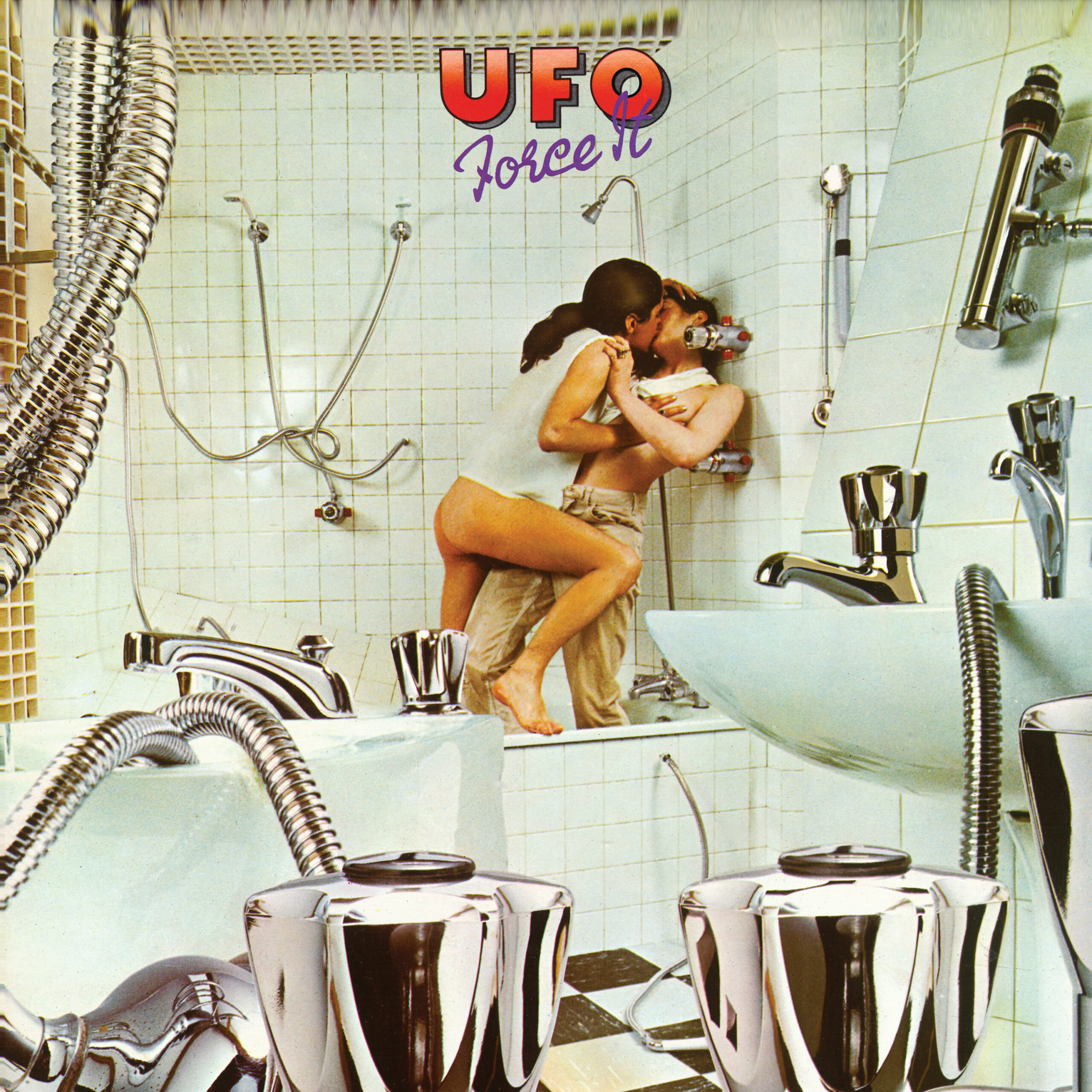 Force it UFO
/
2LP deluxe vinyl
Side 1

Let It Roll
Shoot Shoot
High Flyer
Love Lost Love
Out In The Street

Side 2

Mother Mary

Too Much Of Nothing

Dance Your Life Away

This Kid's (Including "Between The Walls")

Side 3

Intro – Live At Record Plant, Los Angeles 1975

Let It Roll – Live At Record Plant, Los Angeles 1975

Doctor Doctor – Live At Record Plant, Los Angeles 1975

Oh My – Live At Record Plant, Los Angeles 1975
Built For Comfort – Live At Record Plant, Los Angeles 1975
Out In The Street – Live At Record Plant, Los Angeles 1975

Space Child – Live At Record Plant, Los Angeles 1975

Side 4

Mother Mary – Live At Record Plant, Los Angeles 1975

All Or Nothing – Live At Record Plant, Los Angeles 1975

This Kid's – Live At Record Plant, Los Angeles 1975

Shoot Shoot – Live At Record Plant, Los Angeles 1975

Rock Bottom – Live At Record Plant, Los Angeles 1975