 News
UFO / No Heavy Petting reissue
Remastered & expanded 2CD or 3LP vinyl sets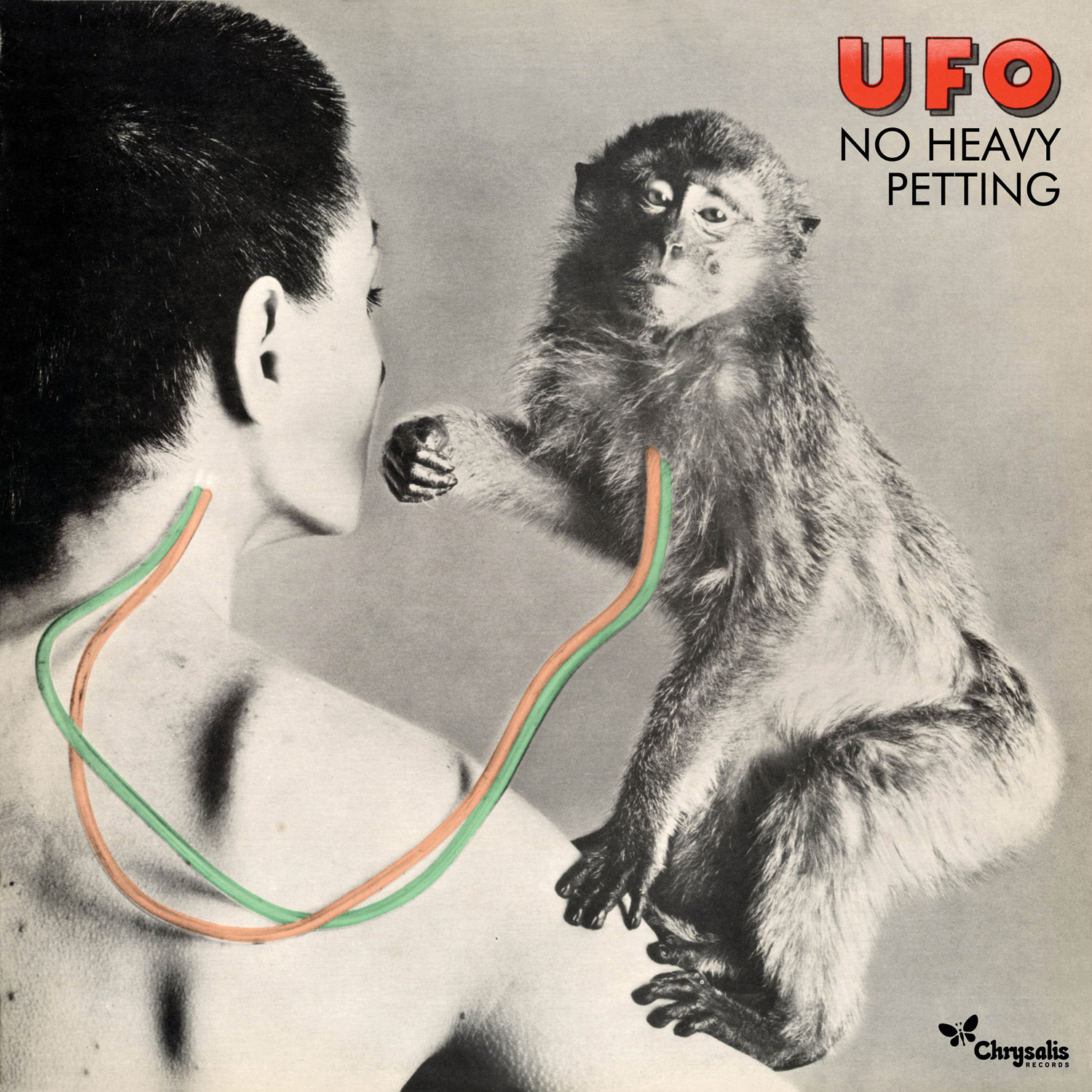 English rock band UFO's fifth studio album, No Heavy Petting, has been remastered and expanded for reissue early in 2023.
Originally released in 1975, and the last to be produced by Ten Years After's Leo Lyons, the album includes the songs 'Natural Thing' and 'I'm A Loser'.
The 2CD deluxe digipak edition comes with a poster booklet and features the remastered album and five bonus tracks on disc one plus the 1976 Roundhouse live set on CD 2. A 3LP clear vinyl edition has the album on LP 1 and the live set on the other two records.
No Heavy Petting will be reissued on 20 January 2023, via Chrysalis.
Compare prices and pre-order
UFO
No Heavy Petting - 2CD deluxe
Compare prices and pre-order
UFO
No Heavy Petting - 3LP clear vinyl
Tracklisting
CD 1

Natural Thing
I'm A Loser
Can You Roll Her
Belladonna
Reasons Love
Highway Lady
On With The Action
A Fool In Love
Martian Landscape

Bonus tracks

All Or Nothing
French Kisses
Have You Seen Me Lately Joan?
Tonight Tonight
All The Strings
Have You Seen Me Lately Joan? (Acoustic)  previously
unreleased

CD 2

Can You Roll Her – Live At The Roundhouse, London 1976
Doctor Doctor – Live At The Roundhouse, London 1976
Oh My – Live At The Roundhouse, London 1976
Out In The Street – Live At The Roundhouse, London 1976
Highway Lady – Live At The Roundhouse, London 1976
I'm A Loser – Live At The Roundhouse, London 1976
Let It Roll – Live At The Roundhouse, London 1976
This Kid's – Live At The Roundhouse, London 1976
Shoot Shoot – Live At The Roundhouse, London 1976
Rock Bottom – Live At The Roundhouse, London 1976
C'mon Everybody – Live At The Roundhouse, London 1976
Boogie For George – Live At The Roundhouse, London 1976

LP 1

Side 1

Natural Thing
I'm A Loser
Can You Roll Her
Belladonna
Reasons Love

Side 2

Highway Lady
On With The Action
A Fool In Love
Martian Landscape

LP 2

Side 3

Can You Roll Her – Live At The Roundhouse, London 1976
Doctor Doctor – Live At The Roundhouse, London 1976
Oh My – Live At The Roundhouse, London 1976
Out In The Street – Live At The Roundhouse, London 1976

Side 4

Highway Lady – Live At The Roundhouse, London 1976
I'm A Loser – Live At The Roundhouse, London 1976
Let It Roll – Live At The Roundhouse, London 1976

LP 3

Side 5

This Kid's – Live At The Roundhouse, London 1976
Shoot Shoot – Live At The Roundhouse, London 1976
Rock Bottom – Live At The Roundhouse, London 1976

 Side 6

C'mon Everybody – Live At The Roundhouse, London 1976
Boogie For George – Live At The Roundhouse, London 1976