 News
Van Morrison / The Healing Game / triple-disc deluxe edition
3CD set • 24 unreleased performances • Live at Montreux '97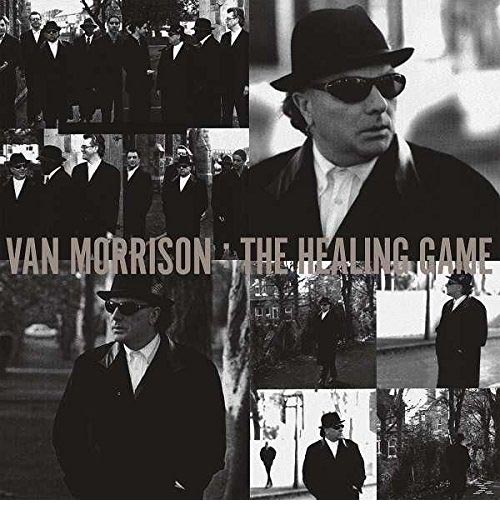 Sony's Legacy Recordings will issue a three-disc deluxe edition of Van Morrison's 1997 album The Healing Game which features unreleased session tracks, collaborations and live performances.

The first CD features the 10 album tracks with five bonus tracks including single versions and songs from compilations.

'Sessions & Collaborations' are the focus of the second disc, and amongst the offering are  early versions of 'The Healing Game' and 'Fire in the Belly' and various previously unreleased recordings including a jazz version of 'The Healing Game,' the full length version of 'Sometimes We Cry', several previously unissued collaborations with Carl Perkins and a couple of tracks recorded with John Lee Hooker.

The final CD features Van Morrison's Live at Montreux concert from 17 July 1997. This is available officially for the first time and includes songs from The Healing Game as well as some favourites from his back catalogue and some well chosen covers (such as Ray Charles, Antony Newley and Sly Stone).

As well as the triple-disc deluxe, the album will be reissued on vinyl LP featuring just the 10 album tracks.

The Healing Game is reissued on 22 March 2019. I have no idea why it's so expensive in the UK, but presumably that price will come down. If not, you always have Italy.


Compare prices and pre-order
Morrison, Van
The Healing Game - 3CD deluxe edition
Compare prices and pre-order
Morrison, Van
The Healing Game - vinyl LP
Disc 1 – (The Original Album…Plus)
Rough God Goes Riding

Fire in the Belly

This Weight

Waiting Game

Piper at the Gates of Dawn

Burning Ground

It Once Was My Life

Sometimes We Cry

If You Love Me

The Healing Game
Bonus tracks
Look What the Good People Done

At the End of the Day

The Healing Game (single version)

Full Force Gale '96 (single version)

St. Dominic's Preview
Disc 2 – Sessions & Collaborations
The Healing Game (alternate version) (previously unissued)

Fire in the Belly (alternate version) (previously unissued)

Didn't He Ramble (previously unissued)

The Healing Game (jazz version) (previously unissued)

Sometimes We Cry (full length version) (previously unissued)

Mule Skinner Blues

A Kiss to Build a Dream On (previously unissued)

Don't Look Back – John Lee Hooker

The Healing Game – John Lee Hooker

Boppin' the Blues – Carl Perkins & Van Morrison (previously unissued)

Matchbox – Carl Perkins & Van Morrison (previously unissued)

Sittin' on Top of the World – Carl Perkins & Van Morrison (arranged by Van Morrison)

My Angel – Carl Perkins & Van Morrison (previously unissued)

All By Myself – Carl Perkins & Van Morrison (previously unissued)

Mule Skinner Blues – Lonnie Donegan & Van Morrison
Disc 3 – Live at Montreux 17 July 1997 (all tracks previously unreleased)
Rough God Goes Riding

Foreign Window

Tore Down A La Rimbaud

Vanlose Stairway/Trans-Euro Train

Fool For You

Sometimes We Cry

It Once Was My Life

I'm Not Feeling It Anymore

This Weight

Who Can I Turn To (When Nobody Needs Me)

Fire in the Belly

Tupelo Honey/Why Must I Always Explain

The Healing Game

See Me Through/Soldier of Fortune/Thank You (Falettinme Be Mice Elf Agin)/Burning Ground