 News
Coloured vinyl reissue of David Bowie's Station to Station for 45th anniversary
Red or white 'random' vinyl • Physical shops only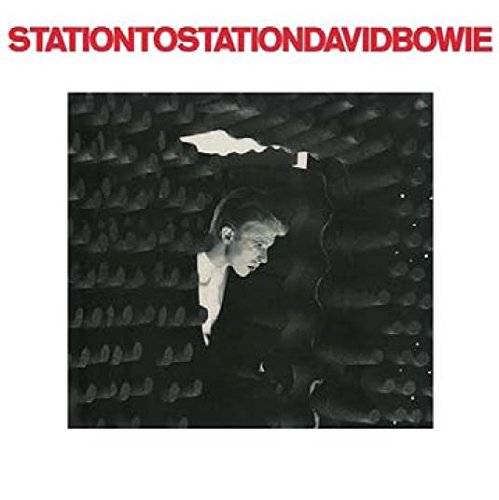 Parlophone will reissue David Bowie's 1976 album Station to Station on vinyl for its 45th anniversary.

The special limited edition will be pressed on 'random' red and white coloured vinyl and will only be available via 'bricks and mortar' record stores (i.e. physical shops).
Station to Station was first issued on CD in 1984, by RCA, and then was remastered and slightly expanded by Rykodisc in 1991 (the Ryko version featured a full bleed colour image on the front cover). In 1999 EMI remastered and reissued it again (without any bonus tracks) although that version is not liked much by fans due to the use of 'NoNoise' technology.

1991 Rykodisc cover (left). EMI's 2010 3CD box (right). Click image to enlarge.
In 2010, EMI reissued the album again as a super deluxe edition – or make that 'Ultimate Fan Experience' – box set (watch the SDEtv unboxing video) and also as a three-CD deluxe package (with the Nassau '76 concert on CDs two and three).
Six years after that, the album was remastered again for the Who Can I Be Now? box set (which also included a stereo version of the 2010 Harry Maslin mix) and then in 2017 that same remaster was made available separately on CD and vinyl.
This new version will undoubtedly use the 2016 remaster and will be released on 22 January 2021 (a day before the actual anniversary).
Compare prices and pre-order
Bowie David
Station to Station 45th anniversary random red or white vinyl
Side 1
1. Station To Station
2. Golden Years
3. Word On A Wing
Side 2
1. TVC 15
2. Stay
3. Wild Is The Wind