 News
Voice of the Beehive / Let It Bee
1988 album remastered and expanded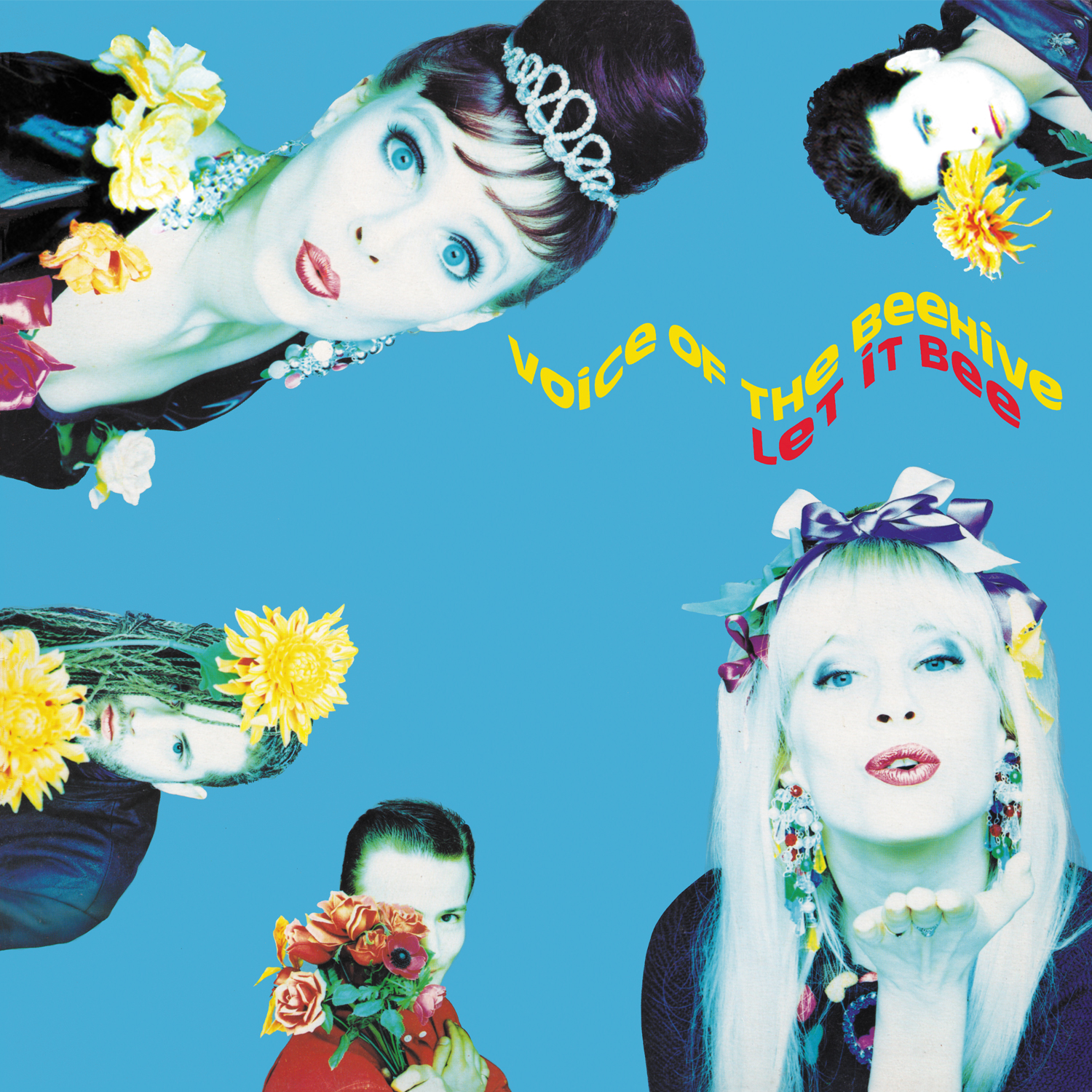 Voice of the Beehive's 1988 debut album Let It Bee will be reissued and expanded in November.
In the late 1980s, Californian sisters Tracey Bryn and Melissa Brooke Belland escaped the American music industry in search of the vibrant British indie scene. They formed a band and signed to London Records.
Success came almost immediately. Let It Bee was a hit album and featured quite a few singles, including 'I Say Nothing', 'I Walk The Earth' and the band's best known 45, 'Don't Call Me Baby'.
For the reissue there's a 2CD edition everything is remastered and it features a massive 29 bonus tracks, including previously unreleased tracks, live versions, 'Bee-Sides' and demos. One of the extra songs is the rather good 'Cartoon City', a band favourite recently uncovered from the London Records archives. The 2CD set comes with a 30-page booklet with notes by the band's very own Tracey Belland.
A remastered gatefold vinyl edition pressed on transparent honey yellow will also be made available. No bonus tracks on this edition but it does feature Belland's new sleeve notes.
This reissue is being promoted initially via the band's own official store. The coloured vinyl is available with a print signed by all members of the band and there's also 'The Bees Knees' a fanzine from 1987, which includes photos, talks with the band, lyrics, anecdotes from fans and more. There are also bundles with a special 3-track promo CD, with an exclusive piano version of 'Oh Love'.
Browse the official shop or see highlights below
Compare prices and pre-order
Voice of the Beehive
Let It Bee - 2CD deluxe
Compare prices and pre-order
Voice of the Beehive
Let It Bee - honey yellow vinyl LP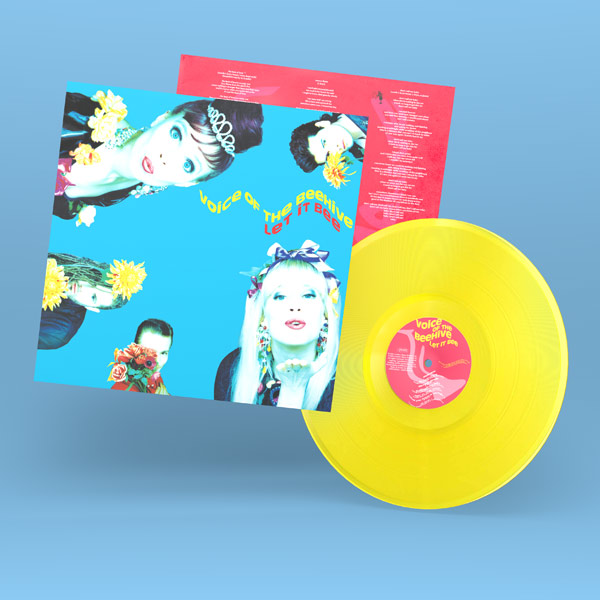 Tracklisting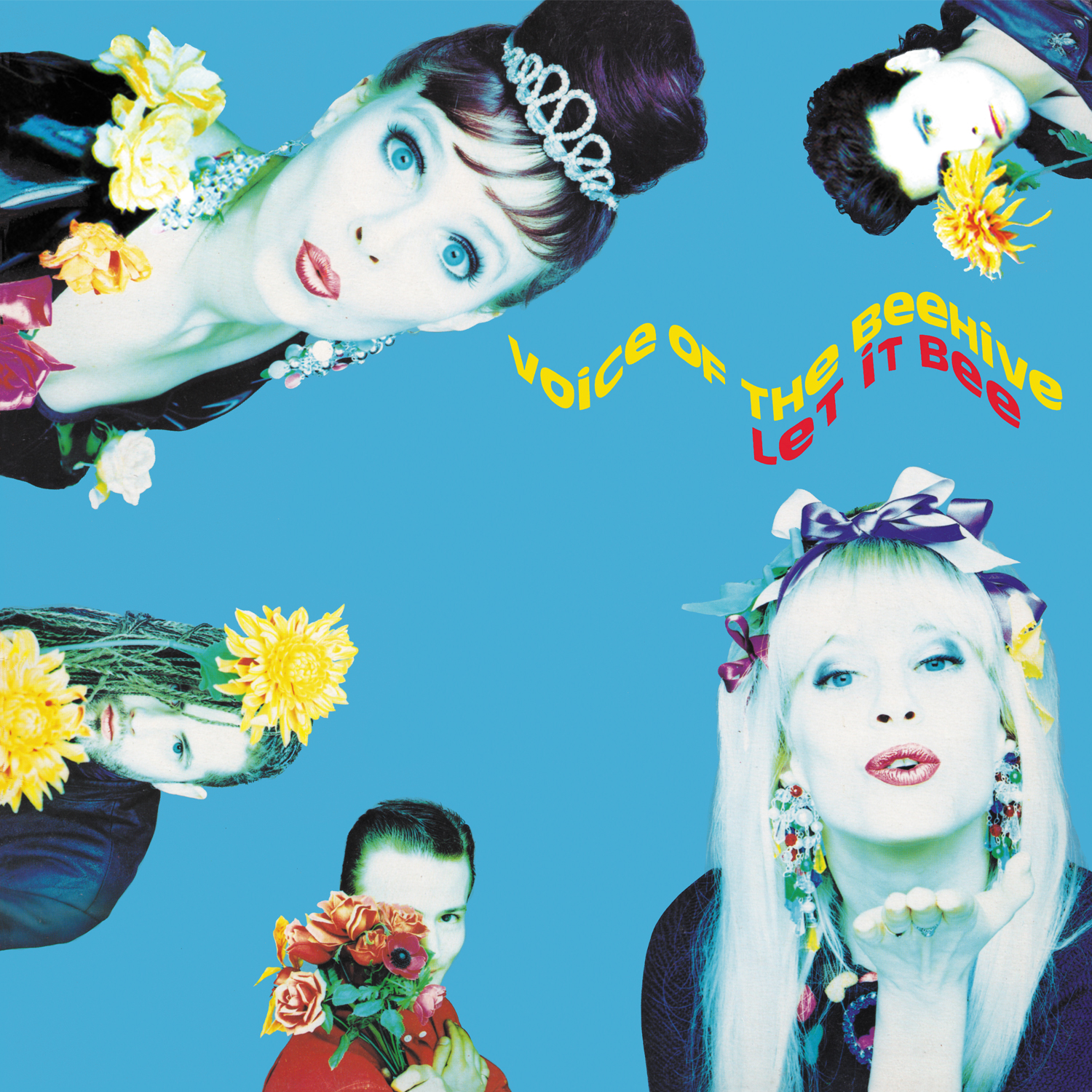 Let It Bee Voice of the Beehive
/
CD1

The Beat Of Love
Sorrow Floats
Don't Call Me Baby
Man In The Moon
What You Have Is Enough
Oh Love
I Walk The Earth
Trust Me
I Say Nothing
There's A Barbarian In The Back Of My Car
Just A City City
7 Shocks
D'yer Maker
I Walk The Earth
Independence Day
Any Day Of The Week
I Walk The Earth (Original Version)
This Weak
Jesus…
No Green Blues
Jump This Way
Goodbye Tonight

CD 2

Cartoon City
Tattoo Song
Everything I Had
In The Flesh
No Green Blues (BBC Session)
Jump This Way (BBC Session)
Independence Day (BBC Session)
Jesus (BBC Session)
Five Feet High And Risin' n (Appearing As Tracey And Melissa Beehive)
Oh Love (Alternate Take)
I Say Nothing (Demo Version)
Beat Of Love (Demo Version)
7 Shocks (Live)
There's A Barbarian In The Back Of My Car (Live)
I Say Nothing (Live)
Just A City (Live)
Trust Me (Live)
When You Don't Have Your Gun (Live at ULU)

Side A

Beat Of Love
Sorrow Floats
Don't Call Me Baby
Man In The Moon
What You Have Is Enough
Oh Love

Side B

I Walk The Earth
Trust Me
I Say Nothing
There's A Barbarian In The Back Of My Car
Just A City

Cartoon City
Oh Love (Piano Version) – unavailable elsewhere
I Say Nothing (demo)
Beat Of Love (demo)