 News
Warner Music offer classic soundtracks on coloured vinyl
Limited edition pressings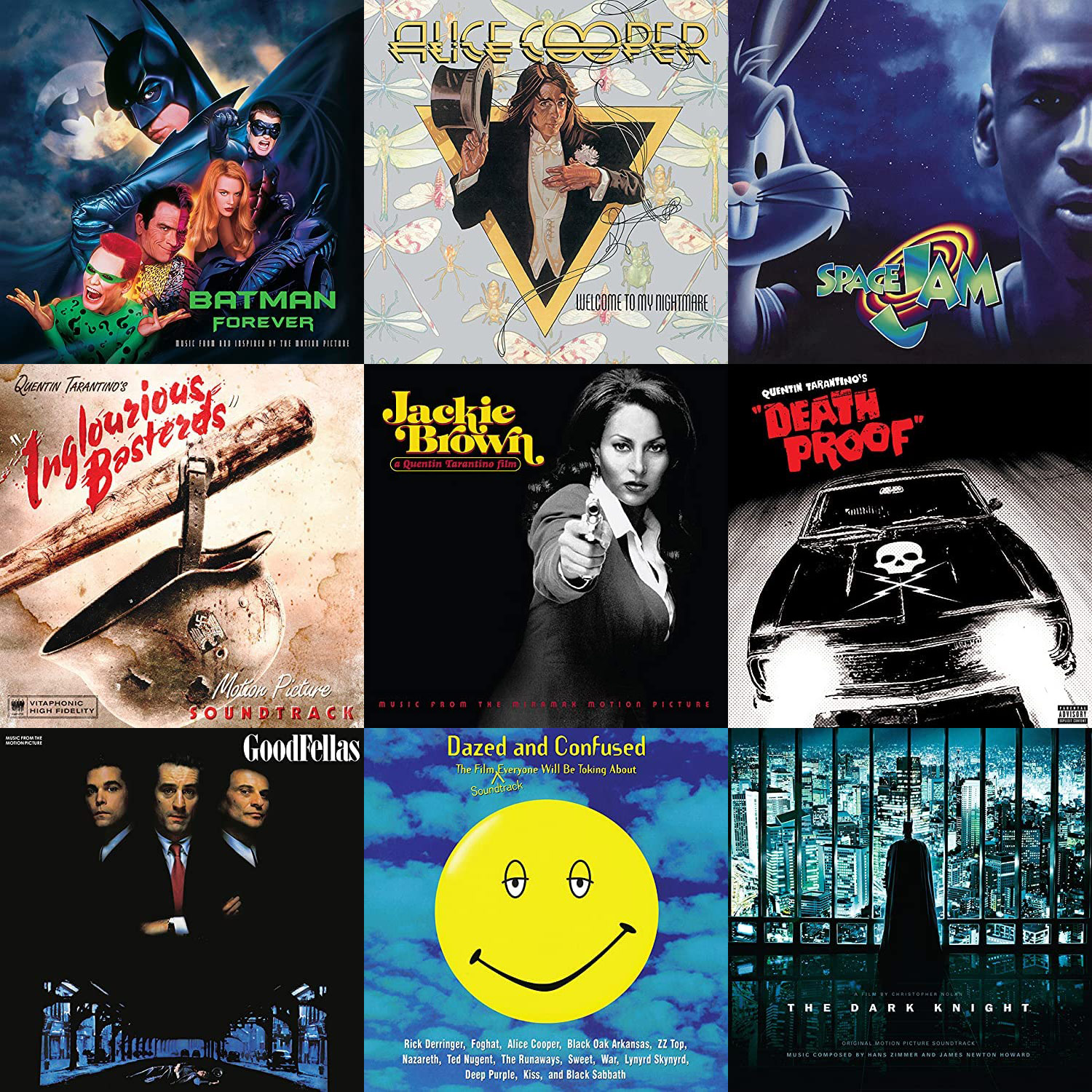 Warner Records have put together a collection of well known soundtrack albums which will be reissued on limited edition coloured vinyl in late summer.
These include music from trio of Quentin Tarantino films: Jackie Brown, Death Proof and Inglorious Basterds, all of which are song-based collections with choice cuts from the 1960s/1970s/1980s. They are pressed on blue vinyl, tri-colour red/clear/black vinyl and blood red translucent vinyl, respectively.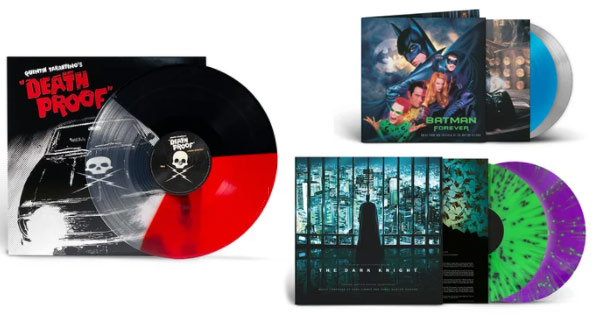 Batman is represented with both the music from Batman Forever (which featured U2's 'Hold Me, Thrill Me, Kiss Me, Kill Me' (#2 in the UK in 1995) and the score to Christopher Nolan's The Dark Knight which was a collaboration between Hans Zimmer and James Newton Howard. The latter is a 2LP set pressed on neon green and violet splatter vinyl, while the former is a 2LP blue/silver vinyl pressing.
Other titles include Goodfellas (dark blue vinyl), Dazed and Confused (2LP translucent purple vinyl), Space Jam (2LP red/black vinyl) and Welcome to My Nightmare (clear vinyl), Alice Cooper's first solo album which became a TV special and then a concert film.
These soundtracks are released on 3 and 17 September 2021.