 News
Watch Wham!'s Last Christmas promo video in restored 4K resolution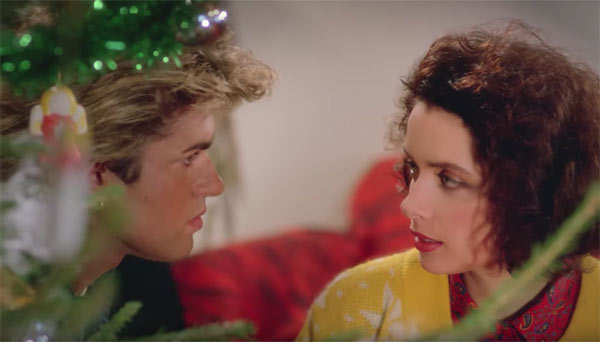 As well as releasing the white vinyl seven-inch single, Sony have restored Wham!'s 'Last Christmas' video and it looks superb.

This video was clearly shot of film (great decision, with hindsight), since it's now pin-sharp and colour-corrected, something that would not be possible if it had been filmed on video. Check out the image below (courtesy of a tweet by Ray Hahn) which shows a before-and-after comparison between the old video and the 4K version.

Click on the image to view enlarge
'Last Christmas' has famously never hit number one in the UK singles chart. It's number seven right now so Sony have less than a week to see if they can claim the Christmas number one spot in 2019. You can play the 4k video and order the white vinyl seven-inch, below.
Compare prices and pre-order
Wham!
Last Christmas white vinyl seven-inch
1. Last Christmas (single version)
2. Everything She Wants (remix/edit).