 News
What's the deal with this new U2 Achtung Baby reissue?
30th anniversary edition offers 'digital box'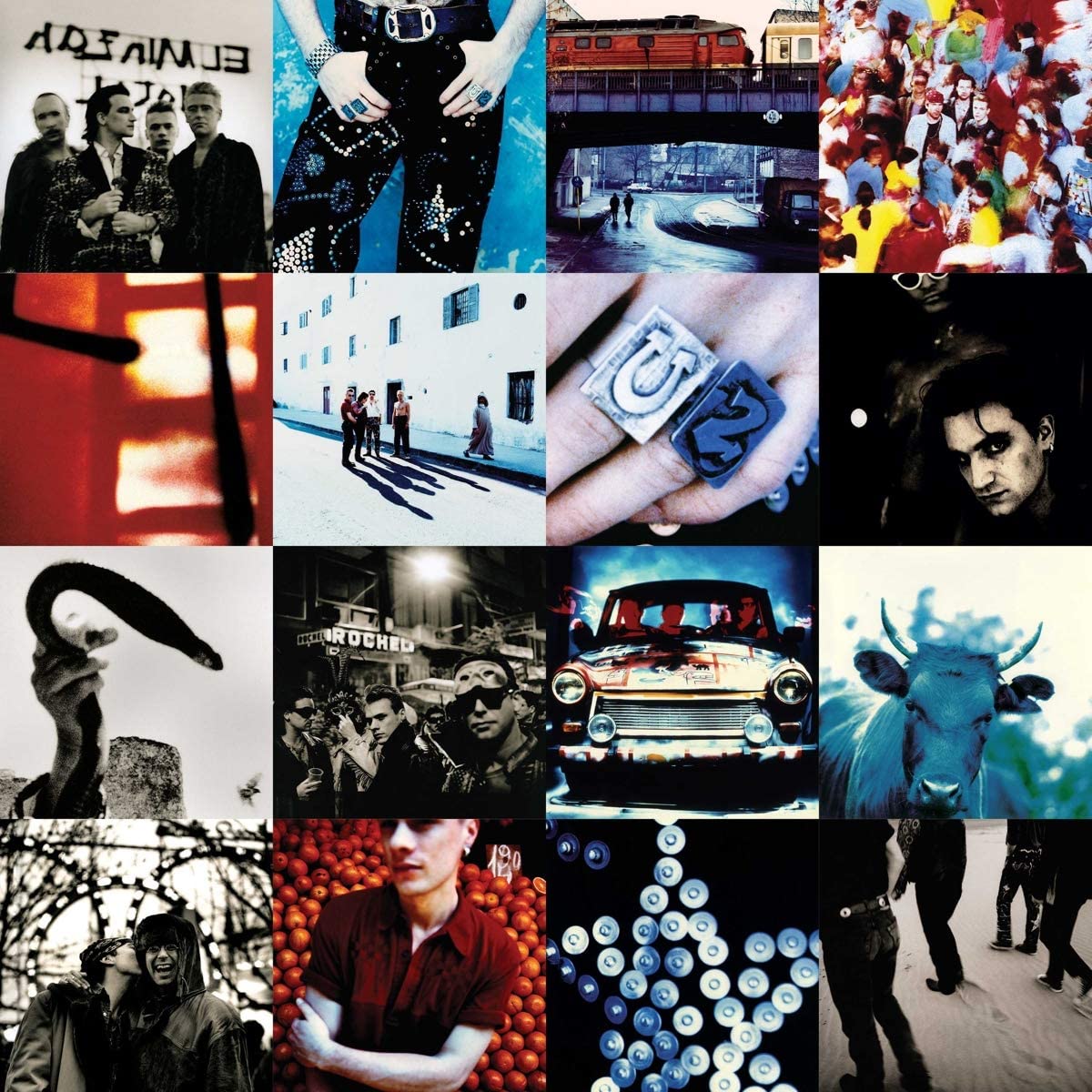 Although 2011 is probably best remembered as the year of Pink Floyd's 'Immersion' box sets, there were two mega-boxes which were ahead of their time and helped define a new era of 'super deluxe edition' box sets.
One of these was The Smiths Complete – a gigantic box which contained eight CDs, 11 vinyl LPs and 25 seven-inch singles – and the other was the 'über deluxe' of U2's 1991 album Achtung Baby. The latter was a 20th anniversary edition and contained six CDs, four DVDs, a 2LP version of the album and five singles pressed on transparent vinyl in special oversized wallets. The packaging was very over the top for the U2 set, with magnetic 'tiles' on the top, hidden drawers, enamel badges, 'The Fly' sunglasses, numbered lithograph, copies of the Propaganda magazine and more.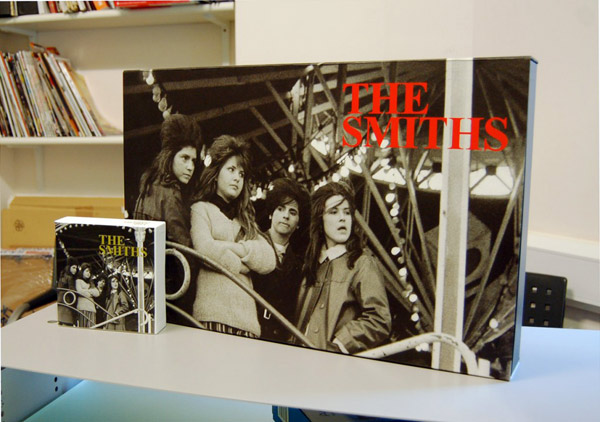 These box sets were released within one month of each other and both retailed at over £200 (The Smiths set was £220 and U2 was £260). That's a lot of money for a music box set today, and ten years ago it seemed crazy. Despite this, The Smiths box sold our very quickly (it was limited to 4000 units worldwide) and I never managed to get my hands on a copy (well I did briefly, under strict supervision in Warner's offices!).
The U2 über deluxe took longer to go out of print. Prices have risen over the years and there were never any real bargains available.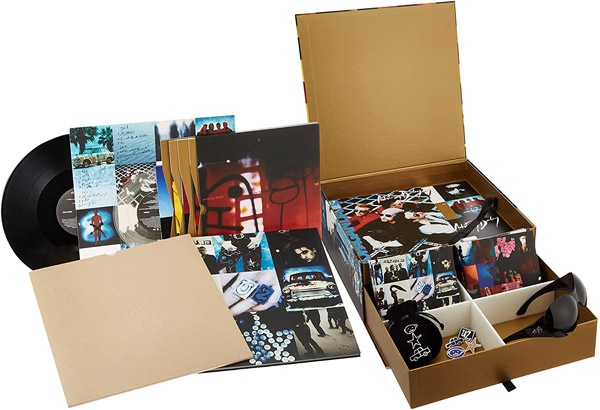 The reason for mentioning this is because U2 have just announced some 30th anniversary editions of the Achtung Baby album and the contrast to the activity ten years ago is stark. This time around there is a 2LP black vinyl edition of the album which comes with an eight-page booklet and a poster. Although there is a blue & red limited edition variant with a slipcase. THAT'S IT for physical editions.
Admittedly, it's hard to see how they can top the editions a decade ago (there was also a 6CD+4DVD super deluxe for around the £85 mark), but an obvious thing to do might have been to offer some of this content again, perhaps in a more compact and cheaper CD-based package. What they've done instead is offer fans a "digital box" (coming on 3 December) that includes Uber Remixes, Unter Remixes and B-Sides with "22 tracks never before available digitally".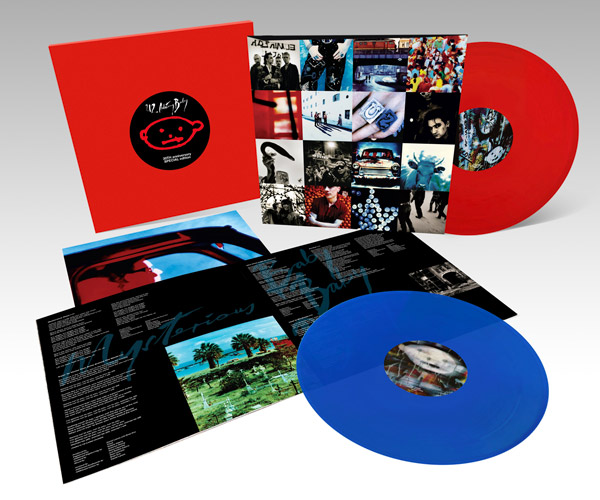 This digital box has four 'components': the 2018 remaster of the album (as is the new vinyl) and then 2021 remasters of CDs 3, 4 & 5 from both the 2011 super and uber deluxe editions. It's not really true to say that 22 tracks haven't been available 'digitally' before, since CD is a digital format, but I guess they mean download/streaming. The two discs of content 'missing' from both 2011 box sets that are missing from this 2011 digital box are Zooropa and Kindergarten — The Alternative Achtung Baby.
Incidentally, here's something interesting to consider; when Achtung Baby was reissued in 2011 there was no vinyl version available separately. The 2LP edition was ONLY available in the uber deluxe or as part of a four-record set with some of the remixes. That only happened seven years later for the 2018 U2 vinyl reissues.
I wouldn't rule out more physical boxes next year, with bigger vinyl sets and a CD box. If they can make an 11LP box out of All That You Can't Leave Behind then the appetite will be there for Achtung Baby.
In the meantime, the new 2LP vinyl edition of the album is being released on 19 November 2021 (this Friday!) which is 30 years and one day since the original release date. Coloured vinyl is D2C only.
Tracklisting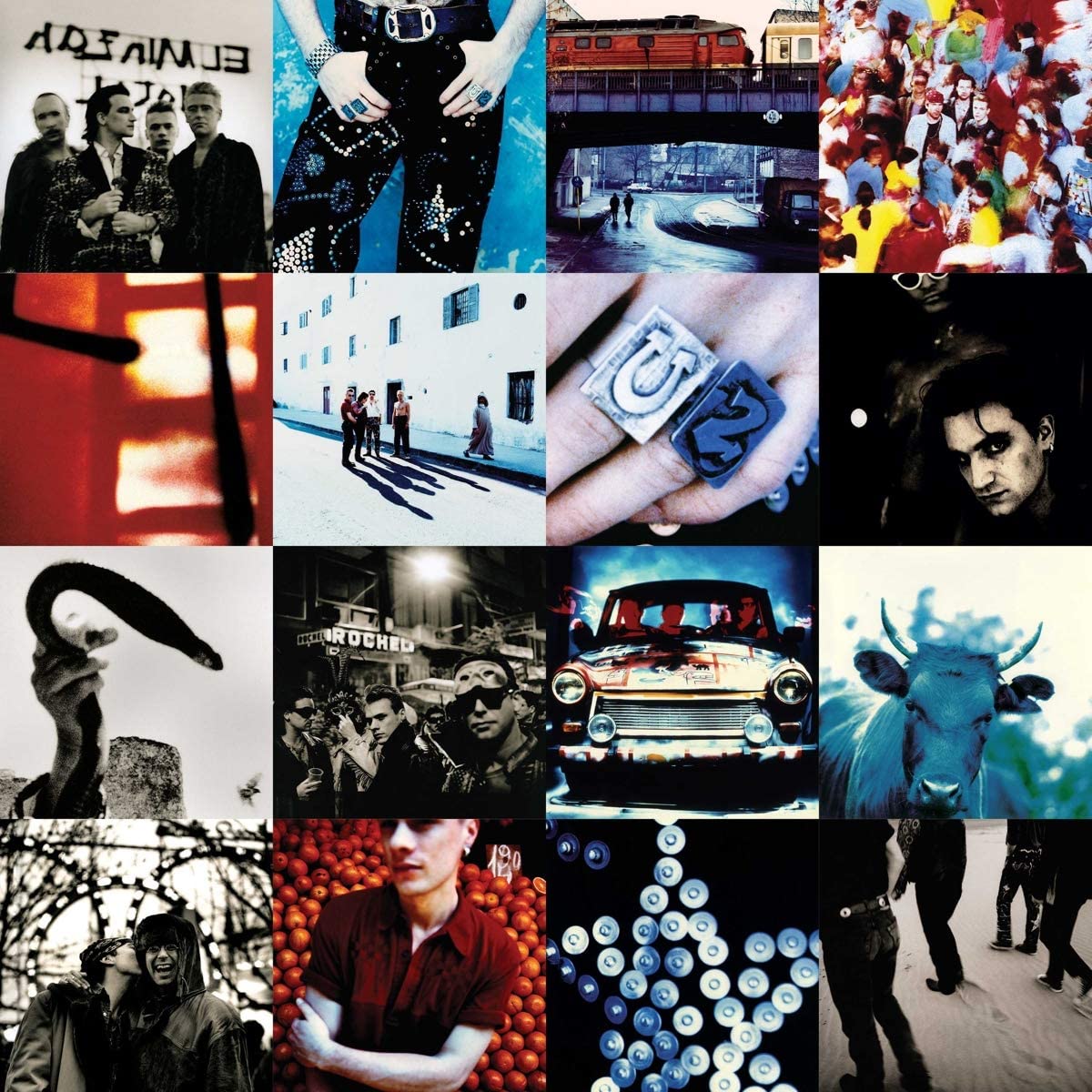 Achtung Baby U2
/
'Digital Box Set'
Achtung Baby

Zoo Station
Even Better Than The Real Thing
One
Until The End Of The World
Who's Gonna Ride Your Wild Horses
So Cruel
The Fly
Mysterious Ways
Tryin' To Throw Your Arms Around The World
Ultra Violet (Light My Way)
Acrobat
Love Is Blindness

Uber Remixes

Night and Day (Steel String Remix)
Even Better Than The Real Thing (Perfecto Mix)
Mysterious Ways (Solar Plexus Extended Club Mix)
Lemon (Perfecto Mix)
Can't Help Falling in Love (Triple Peaks Remix)
Lady with the Spinning Head (Extended Dance remix)
Real Thing (V16 Exit Wound Remix)
Mysterious Ways (Ultimatum Mix)
The Lounge Fly Mix
Mysterious Ways (The Perfecto Remix)
One (Apollo 440 Remix)

Unter Remixes

Mysterious Ways (Tabla Motown Remix)
Mysterious Ways (Apollo 440 Magic Hour Remix)
Can't Help Falling in Love (Mystery Train Dub)
One (Apollo 440 Ambient Mix)
Lemon (Momo's Reprise)
Salomé (Zooromancer Remix)
Even Better Than The Real Thing (Trance Mix)
Numb (Gimme Some More Dignity Mix)
Mysterious Ways (Solar Plexus Magic Hour Remix)
Numb (The Soul Assassins Mix)
Even Better Than The Real Thing (Apollo 440 Stealth Sonic Remix)

B-Sides And Other Stuff

Lady With The Spinning Head (UV1)
Blow Your House Down
Salomé
Even Better Than The Real Thing (Single Version)
Satellite Of Love
Who's Gonna Ride Your Wild Horses (Temple Bar Remix)
Heaven And Hell
Oh Berlin
Near The Island (Instrumental)
Down All The Days
Paint It Black
Fortunate Son
Alex Descends Into Hell For A Bottle Of Milk / Korova 1
Where Did It All Go Wrong?
15. Everybody Loves A Winner
16. Even Better Than The Real Thing (Fish Out Of Water Remix)