 News
Where to buy McCartney's Egypt Station Traveller's Edition limited edition box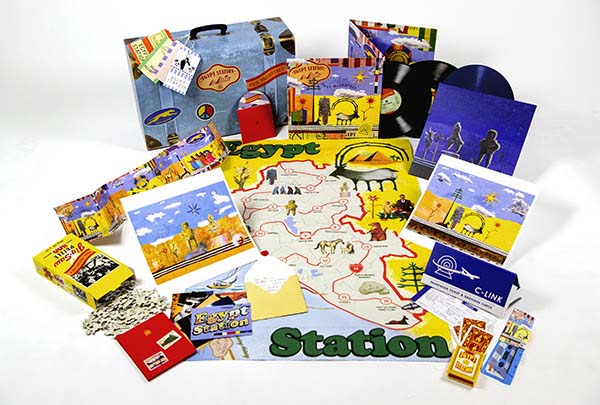 The 'Traveller's Edition' box set of Paul McCartney's Egypt Station has just gone on sale. SDE provides the links required to order a copy, if you so wish…

Where to buy Egypt Station Traveller's Edition:
The box is limited to 3,000 units and will be released on 10 May 2019.
Audio and Video:
Limited Edition Concertina Tri-Fold Deluxe 180G Vinyl Double Black Disc
Pressing of Egypt Station
Exclusive Limited Edition Bonus 180G Vinyl Pressing of Egypt Station II in 'Night Scene' blue featuring three previously unreleased tracks — 'Frank Sinatra's Party', 'Sixty Second Street' and extended cut of 'Who Cares' — and four live performances of Egypt Station tracks taken from Abbey Road, The Cavern Club, LIPA, and Paul's iconic performance at Grand Central Station
Limited Edition Egypt Station Concertina CD
Exclusive Limited Edition collector's Egypt Station Blue Cassette
HD Audio of all tracks delivered upon shipment
Additional rare performances and videos hidden inside!
Box Set Features:
Luxury vintage-style embossed Egypt Station artwork suitcase
Handwritten facsimile note from Paul
Fold out, vintage-style Egypt Station illustrated map
Travel memorabilia including 'travel itinerary', postcards, baggage tickets and first class ticket
Egypt Station luggage stickers
Travel journal featuring handwritten lyrics
Two Egypt Station lithographs of Paul's paintings (11"x11")
500+ piece jigsaw puzzle
Egypt Station playing cards
Plus hidden "Track Logo" rarity…
Egypt Station
Opening Station
I Don't Know
Come On To Me
Happy With You
Who Cares
Fuh You
Confidante
People Want Peace
Hand In Hand
Dominoes
Back In Brazil
Do It Now
Caesar Rock
Despite Repeated Warnings
Station II
Hunt You Down/Naked/Clink
Egypt Station II
Frank Sinatra's Party
Sixty Second Street
Who Cares (Full Length)
Come On To Me (Live At Abbey Road Studios)
Fuh You (Live At The Cavern Club)
Confidante (Live At LIPA)
Who Cares (Live At Grand Central Station)
Also included:
Get Started
Nothing For Free
Get Enough