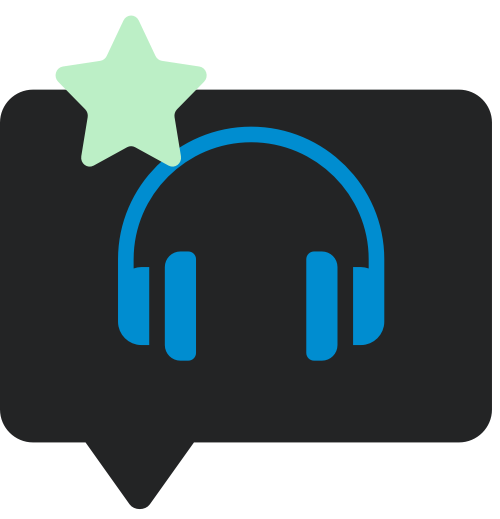 Reviews
Alanis Morissette's Such Pretty Forks in the Road: SDE review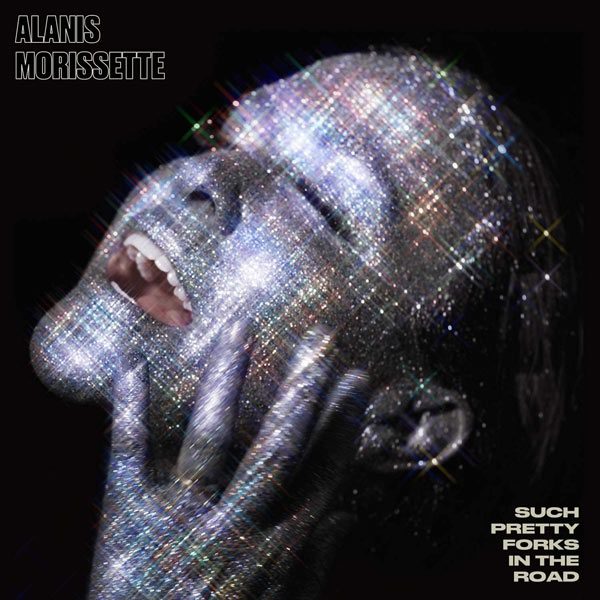 Alanis Morissette returns with a fine album
I'm going to be really honest. I haven't bought any of Alanis Morissette's albums since Jagged Little Pill way back in 1995.

Why? Not sure, really. I love her debut and also really enjoyed its 20th anniversary reissue back in 2015, so it doesn't really make any kind of sense. There have only been five studio albums in the intervening 25 years and I can vaguely remember that the title of her 'sophomore' effort, Supposed Former Infatuation Junkie rather put me off investigating further and for one reason or another and it just never felt important to check out subsequent releases. This would have been pre-streaming of course, so 'investigating' would mean 'buying', which is a whole other level of commitment.

Anyway, if her new album Such Pretty Forks in the Road is anything to go by, this has been a serious mistake. The 11-track outing is packed full of personal, thoughtful, melodic numbers and is one of those records you play, and then want to just immediately play again.
This is an older, and perhaps wiser, Alanis and she lays things out and sets the scene with opener 'Smiling', which was originally written for her Jagged Little Pill 'jukebox' musical (which premiered in Cambridge, Massachusetts in 2018). This song's lyric gives the album its title and appears to be saying that life has its ups and downs, but "I'm still here". Frankly, sometimes you don't know what she's going on about (there's a worrying line about being a "notorious bottom dweller") but it really doesn't matter. She clearly means it and when the message is delivered with conviction and sounds so good (Alanis sings beautifully throughout and the rhythm section is excellent) then what's not to like?
The second track 'Ablaze' is a love letter to her kids, so lyrically it's a bit sugary-sweet for my particular tastes ("love your hues and your blues in equal measure"), but hey, we all love our kids, I guess (most of the time). Again, the whole thing is so well constructed. It starts with just a guitar arpeggio and singing, before drums and bass come in for the second verse and I do like how Alanis sings the line "Your comings and your goings" and quite a few times on this record she made me recall the vocals of Carly Simon, which is obviously a good thing.
So 'Ablaze' is pretty good, but with 'Reasons I Drink', we return to self-analysis and a dose or two of self-hatred. This track marks the start of four or five piano-driven songs which form the core of the album. It's an interesting lyric, with the antagonist's emotions and behaviours swinging around like a pendulum ("I am buying a Lamborghini to make up for these habits to survive this sick industry"). One of the best on the album, with a fine chorus. The video just makes you love this track even more (see below).
'Diagnosis' however, is the true stand-out song on Such Pretty Forks in the Road. It's a very moving, mournful piano ballad that's a fairly bleak study of mental health issues (Alanis has opened up about her postnatal – or postpartum – depression). Apart from a light string arrangement, this song relies solely on Alanis' vocal delivery, and the strength of the melody and the lyrics. It's truly wonderful and already sounds like a classic. The brutal honesty makes it all the more affecting.
'Missing The Miracle' is mid-paced song which, again, sees Alanis sing to a piano backing and the songwriting is simply top-notch. This track has a chugging hypnotic quality and a seductive vocal melody, sounding almost effortless – which normally means that lots of time and energy has gone into it. It's all the more effective thanks to a relatively simple arrangement and eventually builds and swirls to a climax before returning to solo piano.
Such Pretty Forks in the Road continues strongly with 'Losing The Plot' where Alanis lays down her cape and grieves "the end of superwoman-ing". Another fantastic song and with a pointed reference to "fame and pressure" being "a vice" around her head. 'Reckoning' is the fifth confessional-style piano-driven song in a row, which in other hands could result in tedium, but there's so much drama here and the high quality is maintained.
'Sandbox Love' is more of a straightforward, uplifting pop song with quite a sweary chorus, while 'Her' sees Alanis return to stripped down piano-and-vocals approach. 'Nemesis' is brilliant, with a pulsing modern sound. With an appropriate remix (and without the current pandemic) you could easily have imagined this being one of those Balearic dance hits of the summer. It has a hint of 'Running Up That Hill' drums towards the end (never a bad thing).
'Pedestal' exhibits an appropriate end-of-the-album tone, although it's home to a very accusatory lyric ("I'm sure you enjoyed my name, who wouldn't take advantage"). One presumes this song concerns Morissette's business manager Jonathan Schwartz, who stole over $5 million from her and is currently in prison.
What I like about Morissette is that she has something to say. She really does. But that's only half the battle; she has the skills to be able to articulate her feelings and her voice. She develops brilliant melodies on this album and successfully crams words into her songs in a rather unorthodox style. The meter isn't always predictable; words and syllables sometimes hang on to the edge musical phrasings by their fingertips, but it works. This, combined with her ability to sing incredibly, gives her a very individualistic style.
In summary, Such Pretty Forks in the Road is a triumph. Now in her mid-forties, Alanis writes honestly about her life, your life, our life. Grown up music for a grown-up audience. Middle-age challenges – life, birth, death, grief, loyalty, family, work, love – pervade at every turn. There's a consistency in sound and texture (with lots of piano, as stated) and a seriousness of intent that bonds everything together to create one single work of art. Ultimately, the album succeeds because it's full of consistently excellent songs. At 11 tracks it doesn't outstay it's welcome and there's no ballast that needs to be thrown overboard, to get things on an even keel. Highly recommended.
Compare prices and pre-order
Morissette, Alanis
Such Pretty Forks In The Road - limited fanbox
Compare prices and pre-order
Morissette, Alanis
Such Pretty Forks In The Road - CD edition
Compare prices and pre-order
Morissette, Alanis
Such Pretty Forks In The Road - vinyl LP
Such Pretty Forks in the Road CD edition
1. Smiling
2. Ablaze
3. Reasons I Drink
4. Diagnosis
5. Missing The Miracle
6. Losing The Plot
7. Reckoning
8. Sandbox Love
9. Her
10. Nemesis
11. Pedestal
Such Pretty Forks in the Road Vinyl LP
Side 1
1. Smiling
2. Ablaze
3. Reasons I Drink
4. Diagnosis
5. Missing The Miracle
6. Losing The Plot
Side 2
1. Reckoning
2. Sandbox Love
3. Her
4. Nemesis
5. Pedestal