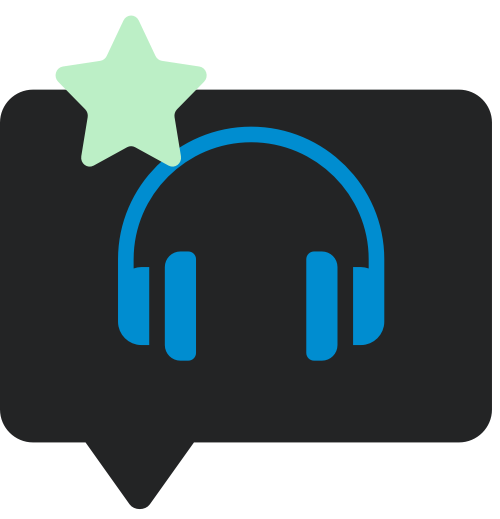 Reviews
Animal Magic: Paul and Linda McCartney's Ram at 50
SDE's review of the album and the 2012 box set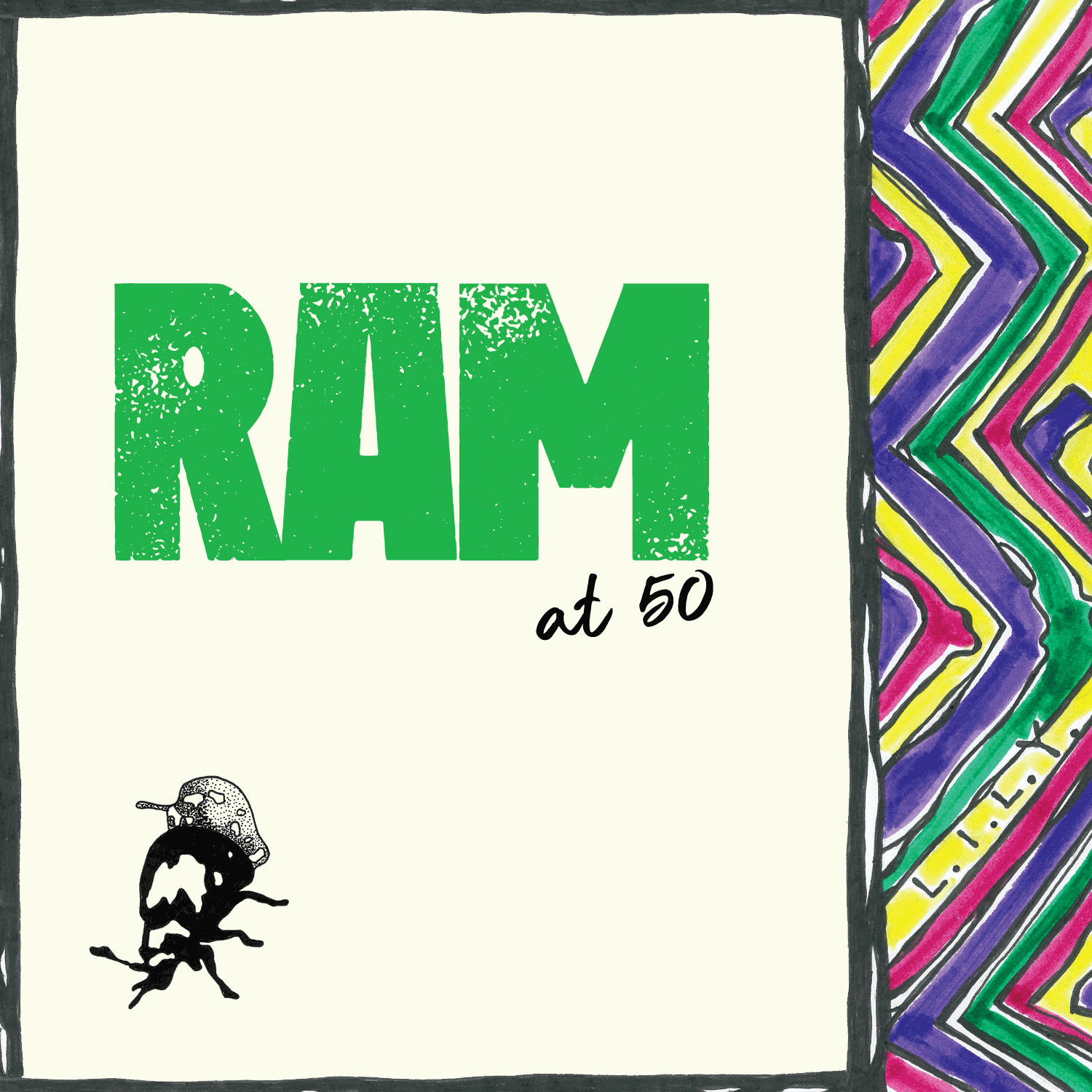 To mark the 50th anniversary of the album, SDE takes this opportunity to revisit the review of the deluxe box set from 2012. This also appeared in last year's out-of-print McCartney: 10 Years of Archive Reissues booklet.
Paul McCartney's 1971 album, although credited to Paul and Linda, is perhaps the record that best shows off the unbounding and unbridled talents of the ex-Beatle. Ram is McCartney's solo 'time-capsule' album, full of wit, energy and musical diversions ('Uncle Albert/Admiral Halsey') that could only come from him, with a spattering of songs where he simply finds an extra gear and delivers a classic – 'Too Many People', 'Heart Of The Country' and 'The Back Seat Of My Car'.
For better or for worse, Ram has McCartney's DNA all over it. It is endlessly melodic ('Long Haired Lady', 'Dear Boy'), contains moments of silly wordplay ('Smile Away'), and has a surreal highlight in 'Monkberry Moon Delight'. The album confounds, with a maze of musical ideas; vocal harmonies, refrains, intros, outros, overdubs, sound effects, scat singing, and, perhaps uncharacteristically, there is a steeliness of purpose evident. Having soaked up a fair amount of criticism over his homespun debut McCartney (including some from his old bandmates), Paul was very much looking to Linda when it came to the next record, with what you might call an 'it's-just-you-and-me-kid' attitude that echoes the feelings of the protagonists in album closer 'The Back Seat Of My Car' – "We believe that we can't be wrong…".
This spirit and bond was strong. Paul and Linda were now a family unit with daughters Heather (from Linda's previous marriage) and Mary (the one popping out of Paul's jacket on the cover of the McCartney album). Paul wanted Linda involved in the music too. Her voice is all over the record, harmonising with Paul extensively; it is probably her most significant contribution to McCartney's music. As well as the album being by "Paul and Linda McCartney", she also gets a co-writing credit on six tracks.
New York, New York
Most of the songs were written on Paul's newly acquired farm in Scotland during 1970, but unlike on McCartney, where Paul had played all the instruments himself, with Ram, Paul and Linda flew to New York later that same year to audition some top session musicians to play on the record. The ones chosen were drummer Denny Seiwell and guitarists David Spinozza and Hugh McCracken.
Non-album single 'Another Day' would be the first track from the Ram sessions that the public would hear. McCartney's first post-Beatles 45, it peaked at number two in the UK and number five in the US. Interestingly, sound engineer Dixon Van Winkle admits, in an interview in the book within the deluxe box set, that he "got carried away trying to get the bass right". This resulted in a very dense low-end to the song that didn't sound great on the radio. Listen to it again; he's got a point. Surely then, this reissue offered a great opportunity to present us with a remixed version of 'Another Day' that 'gets it right', but either Paul has never had a problem with how it sounds, or the idea wasn't suggested, or wasn't of interest. Pity. 'Another Day' and its B-side, 'Oh Woman, Oh Why,' both feature – newly remastered of course – on the bonus audio disc with the deluxe box.
An unlikely number one
The best known track from Ram is 'Uncle Albert/ Admiral Halsey'. Incredibly, not only was this rather whimsical number selected as a US single, but it actually hit number one in the Billboard Hot 100 Singles chart in September 1971! It has been a staple of Macca compilations ever since, appearing on Wings Greatest (1978), All The Best! (US version – 1987) and Wingspan: Hits and History (2001). It is one of three tracks on the record orchestrated by Beatles producer George Martin ('Long Haired Lady' and 'The Back Seat Of My Car' being the other two).
Ram works so well for many reasons. McCartney's voice is at, or near, its peak – everything sounds completely effortless, including the performance on the throat-shredding 'Monkberry Moon Delight', and the whole thing just feels so real. Paul wasn't struggling for things to write about, whether it be the seemingly constant backbiting with Lennon or his new-found love of family life and spending time with his new wife. So the campfire positivity of 'Ram On' or the ode to fresh air that is 'Heart Of The Country' have meaning and that – coupled with a slight grungy, lo-fi production and excellent musicianship from those New York session guys – makes all the difference.
Boxing clever
So Ram is a truly great McCartney album. But what of the Ram deluxe box set – part four of 'The Paul McCartney Archive Collection'? Well for a start it's a box. The deluxe editions issued before Ram (including public favourite Band On The Run) were 'just' books. Extremely well put together and delightful books, but books just the same. McCartney and McCartney II were issued in the summer of 2011, and since that time the market for deluxe or super deluxe sets had grown rapidly. The release of box sets such as the 'Immersion' editions of Pink Floyd's The Dark Side Of The Moon and Wish You Were Here or the 'Director's Cut' of The Who's Quadrophenia had upped the ante somewhat.
Not wanting to miss out, the new Ram deluxe box consisted of a similar book as the previous editions but slightly smaller (and soft cover), an additional sketchpad type book with even more photos, an envelope containing glossy photos, a smaller envelope filled with replica pages of handwritten McCartney lyrics, doodles and jottings, a little 'book of sheep' – a small cutely-designed book of Linda's photos of Paul with sheep from which the cover was derived – and five discs of audio and video! These are as follows:
Ram – Original album remastered
Bonus Audio – 8 tracks (B-sides and outtakes)
Thrillington – An easy-listening style orchestral version of Ram recorded in 1971 and released in 1977 under the pseudonym Percy 'Thrills' Thrillington (later reissued on CD – still under the pseudonym – in 1995).
Ram in Mono – Mono version of the album. Like The Beatles' albums this is a unique 'dedicated' mix, not just the stereo version 'folded down' into mono. Unlike The Beatles records this had never been commercially available before.
DVD – Short documentary (Ramming) and promo films and videos.
All this fits into a box cleverly styled to look the same as previous books. The height and depth are identical, but girth-wise this set is carrying a few more pounds. Crucially, this looks like part of a continuing series and they all look good together on the shelf.
The mono mix of Ram was created to be played on AM radio and was never commercially released

Paul Sinclair, SDE
This attention to detail is typical of this set. The books provide a wealth of detail around the recording with, of course, dozens of evocative photos of Paul, both in the studio and on the farm. Interviews with drummer Denny Seiwell and studio engineer Dixon Van Winkle bring a different perspective to the making of the record and the whole thing is a real delight. Glossy 'White Album' style photos in the yellow wallet are a nice touch, even if the shots chosen are not necessarily the pick of the bunch.
'The Little Book Of Sheep' is cute – yes, not exactly on the wish list, but more relevant than a set of marbles!
Strictly speaking, there are only four unreleased tracks amongst the eight bonus songs. The much-bootlegged session track A Love For You was eventually issued 32 years later on The In-Laws soundtrack in 2003. That version was spoiled by a rather harsh "additional production" by David Kahne, but the version here sounds much more of the era, even if it was actually mixed in 1986 (by Jon Kelly) for possible inclusion on the All The Best! compilation of 1987 (keep up!). It's really quite amazing how long it took Paul to officially release this song on one of his albums, but I feel it has been worth the wait.
'Rode All Night' is an eight-minute guitar and drums jam with McCartney screaming ad-libbed lyrics over the top (it's better than it sounds) and 'Great Cock And Seagull Race' and 'Sunshine Sometime' are both instrumentals. 'Hey Diddle' is a charming, if lightweight, ditty with McCartney in singing-to-entertain-the-kids mode. This is a studio version, unlike the live-in-the-garden version fused to 'Bip Bop' on the Wingspan compilation. B-sides 'Oh Woman, Oh Why' and 'Little Woman Love' might be previously released but they remain – along with non-album single 'Another Day' – highlights of the bonus disc.
Ram in mono
The only place you will find a digital copy of the dedicated mono mix is on CD in this box set. It is not available to download; the only other way to get hold of it is to buy the limited edition mono vinyl reissue of Ram. This disc is really for the Ram fanatics. You have to know the album pretty well to spot the differences, but they are there. 'Monkberry Moon Delight' has a fair degree of reverb on Paul's vocals not present on the stereo version, for example, and there is a little bit less bottom end throughout, with Paul's voice 'cutting through' some of the mixes better (this is particularly evident on the "We're so sorry, Uncle Albert" intro to 'Uncle Albert/Admiral Halsey'). This makes sense given that the mono mix was created to be played on AM radio. It was never commercially released.
Percy 'Thrills' Thrillington
The bizarre orchestral/easy listening version of Ram that is Thrillington was McCartney's idea, although he doesn't perform on it. It's fairly cheesy – 'Eat At Home' gets a reggae/steel drum arrangement and '3 Legs' sounds like the soundtrack to a dodgy '70s porn film. 'The Back Seat Of My Car' threatens to sound 'cool' for a moment (think soundtrack to Taxi Driver) but is a bit bombastic in the end. It's not surprising that Thrillington was bundled with the Ram deluxe box (where else was it going to go?), but it remains an album to own rather than listen to!
The DVD included with the Ram box set is 27 minutes long, and two of the videos ('Heart Of The Country' and '3 Legs') are basically the same! 'Hey Diddle' has great audio and picture quality – and Ramming is a sweet little documentary in the same style as the one on the McCartney deluxe DVD. The highlight, though, is the 'Eat At Home On Tour' footage. Some of this is from Denny Seiwell's archive – fantastic 'Super 8' footage of the second Wings tour – Summer Holiday-style with a Wings open-top double decker bus with the band, bikini-clad ladies, and toddlers, in playpens all larking around on the top deck as the bus drives along! Hilarious. Also, there is some good footage of 'Eat At Home' being performed live (the 2018 Paul McCartney and Wings 1971-73 super deluxe would cover this Wings Over Europe tour in much more depth).
The three reissues that preceded Ram made clear that McCartney wasn't interested in offering significant amounts of outtakes, alternate cuts, demos and the like, although that would change a little bit as future releases have shown. But for Ram, fans would need to be satisfied with the usual selection of B-sides and a smattering of unheard audio. Thrillington is, frankly, pointless, but it is part of the history of the album and thus earns its place in the deluxe box for that reason alone. The Mono version is a collector's curiosity, but sounds fantastic all the same. There is no getting away from the fact that if you are a big Ram fan, then you are going to want this box set. It is brilliantly packaged, includes a fantastic remastering of the record, and the era is well documented in the books, with the ever-evocative photography of Linda McCartney. Recommended.
---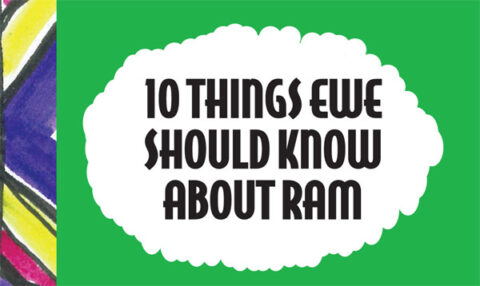 It's the only Macca album credited to 'Paul and Linda McCartney'
Ram was recorded in New York, mostly in Oct/Nov 1970
Ram knocked The Rolling Stones' Sticky Fingers off the top of the UK album charts when it went straight in at #1 at the end of May 1971
John Lennon couldn't resist a dig at the cover which depicts Paul holding the horns of a male sheep (a Ram). When he released his Imagine album four months later, early pressings came with a postcard of John holding a pig in a similar style
As well as 'Ram On' Paul has name-checked sheep in two other songs: 'Little Lamb Dragonfly' and 'Mary Had A Little Lamb'. Animal-loving McCartney has also written songs about koala bears, magpies, alligators, bison and bluebirds.
'The Back Seat Of My Car' was the only UK single from Ram. It stalled at #39
Less than a year after working with 'Beatle Paul' (recording 'I Me Mine'), George Martin helped solo Paul with the orchestrations for 'Uncle Albert/ Admiral Halsey', 'Long Haired Lady' and 'The Back Seat Of My Car'
Aside from Paul and Linda, the only other future Wings member to play on Ram is Denny Seiwell
The entire album was mixed and sequenced by Eirik 'The Norwegian' Wangberg in LA in March 1971
Steve Hoffman remastered Ram in 1993 for a DCC Compact Classics 24 Karat Gold compact disc
Sadly, the 2012 Ram deluxe box is now out of print, but the new limited edition half-speed vinyl remaster of the album was released yesterday. It is only available via indie retailers such as the SDE shop.