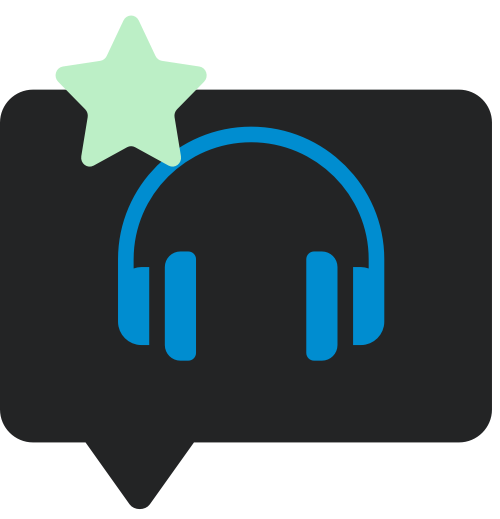 Reviews
Bananarama / 2CD+DVD Deluxe Edition Reissues reviewed
Guest reviewer and pop enthusiast Anthony Kay takes a look at Edsel's recent Bananarama 2CD+DVD reissues for SuperDeluxeEdition.
---
It's impossible for me to avoid slipping into syrupy nostalgia when re-visiting these six albums by Bananarama…
They shaped my childhood. They have been played more times than I care to remember and I know them pretty much inside and out. It was my babysitter who first introduced me to them as a child, way back in the early 1980s. She bought records, read Smash Hits magazine and recorded The Official Gallup UK Top 40 every Sunday evening, so to me she seemed like the coolest person in the world at the time. It should happen that my babysitter would leave behind one of her magazines one night, and upon poring over the pages with great interest, I was to fall instantly in love with a trio of moody looking girls starring back at me; Keren, Sara and Siobhan, AKA Bananarama. I was particularly drawn to Siobhan, or "Shuv" as they nicknamed her, not least of all because my babysitter seemed to be styling herself in her image, and for the next 30 years or so, I would be quite the loyal fan. As you may well know, there have been numerous Bananarama reissues, compilations and pressings since their heyday, most of which regurgitate the same old material, so the news of yet more album reissues was initially met with mixed feelings.

So why am I one happy banana this week? Well, Edsel's set of six reissues boast a wealth of bonus material that WOW!-ed fans when the track listings were first unveiled. For around £70, you get:  six classic pop albums, originally released between 1983-93, expanded as three disc sets (2CD/1DVD – totalling eighteen discs no less!); every B-side and all key remixes collected from various seven-inch, twelve-inch and CD singles; five previously unreleased songs (or four, if you dismiss an earlier, 'work in progress' version of one of their hits); a further twenty-eight previously unreleased remixes; all of the group's promotional videos, six of which are previously unreleased on DVD and nineteen additional vintage BBC TV performances.  That's 188 audio tracks and 52 video tracks all-in. Top banana!
Further to the treasure trove of extra audio/visual content, each album is beautifully reimagined as a glossy hardbound book package, boasting a fully annotated and illustrated 28-page booklet. The original artwork has been faithfully reproduced and expanded, with fonts, logos and colours true to the original eras. So yes, the little fish motif is there, swimming happily along each spine, which is a nice touch.  The pouches which house the discs even feature detail on the inside, so when removing a CD or DVD from the third album, 1986's True Confessions, you are greeted with a reproduced print of the heart-pattern found on Siobhan's denim skirt on the front cover of the album. It's this attention to detail which confirms these new sets were not only crafted with a love for the group, but also a deep respect for the physical music format. These are very much high end, quality products and rival the best of Edsel's similarly celebrated offerings in recent years, such as the Belinda Carlisle, Everything But The Girl and Aztec Camera reissues.
New liner notes offer a very comprehensive assessment of the group's career highs and lows, the recording process and the promotional activity surrounding each album, including comments from Keren, Sara, Siobhan and Jacqui; producers like Tony Swain and Matt Aitken; and excerpts from professional fan in residence, Peter Lorraine's True Confessions fanzine. Also, for the very first time, these albums now come complete with full lyrics to each track. I imagine many fans will be slightly red faced when they realise they've been singing the wrong words to some of their favourites all these years! Many reproductions of international sleeves, record labels, promotional images and memorabilia round out the booklets.
The albums have been remastered directly from the original master tapes, and therefore the sound is nothing short of excellent. Not as harsh or "brickwalled", but definitely improved with a full, clear and crisp sound. Likewise, all bonus material is to the same standard and nothing here has been lifted from an old, crackly vinyl record or substandard audio source. In the current CD reissue market, this is becoming less and less frequent, so it is with some relief that a group I'm still very much a fan of, and pop music I have such fond memories of, has been afforded what seems such a luxury.  This alone is a massive selling point.
The bonus DVDs are simple and easy to navigate, with a standard 'Play All/Select A Song' feature, and a full audio track accompanying the menu screen. It's worth pointing out that a further four uncredited rarities are to be heard here; More Than Physical (Instrumental), Love In The First Degree (Escapee Instrumental), Preacher Man (Shep's Ramabanana Dub Mix) and Movin' On (Instrumental) are all otherwise unreleased digitally and can be accessed in full, directly via the menu screen of the associated album. Both Deep Sea Skiving and Bananarama feature dub versions already found in the bonus track selections on the CDs themselves, as everything originally relating to these albums is fully accounted for.
Deep Sea Skiving
Re-visiting the albums themselves then, 1983's debut offering Deep Sea Skiving remains a charming mix of post-punk attitude and amateur pop frolics, boasting hits like Really Saying Something (no. 5 in the UK charts), Shy Boy (no. 4), Na Na Hey Hey (Kiss Him Goodbye) (no. 5), as well as lesser hit Cheers Then (no. 45), and inspired debut single, Aie A Mwana (no. 81). If I'm to make any criticism of this new reissue, it's the exclusion of their second single release, with The Fun Boy Three, It Ain't What You Do (It's The Way That You Do It) (no. 4), a track which criminally didn't originally feature on a Bananarama album until 1988's The Greatest Hits Collection! Bonus audio material here does however include all the seven-inch single B-sides, twelve-inch versions of both the A-sides and B-sides, a rare Japanese stand-alone seven-inch A-side, two versions (one previously unreleased) of their take on Sex Pistols' No Feelings, which originally appeared in the 1982 film soundtrack Party Party, and a selection of rare U.S. remixes. Visually, we're treated to four promo videos and a further four TV performances, the highlight of which is a pair of awkward but endearing appearances on 6:55 Special.
Bananarama
The Bananarama album from 1984 saw the girls attempt to balance being taken seriously with maintaining their streak of pop hits. It houses two huge signature hits for the group, Cruel Summer (no. 8) and Robert De Niro's Waiting (no. 3), as well as minor hits Rough Justice (no. 23) and Hot Line To Heaven (no. 58), plus an out-of-chronology, but spiritually at home, Cruel Summer '89 (no. 19) as a bonus track.  Further bonus selections include the U.S. seven-inch A-side The Wilde Life (from the film of the same name) in no less than four alternate versions, rare seven-inch versions and all of their original corresponding flipsides, including a cover of Joyella Blade's 1978 reggae hit Cairo, every related twelve-inch /dub version, including a couple of unreleased ones, a pair of unsegued album tracks (King Of The Jungle, Dream Baby) and a handful of instrumental versions. On the bonus DVD, there are seven promo videos to enjoy, including the rarely seen Cruel Summer '89 promo, and four BBC TV clips (who remembers Saturday Superstore?!).
True Confessions
True Confessions, my own personal favourite of the six albums, originally arrived in 1986. The album would prove to be a turning point for the group as they found huge commercial success with the Stock, Aitken And Waterman writing/production team and it would also be their final work with producers Jolley & Swain. Present and correct are the singles Do Not Disturb (no. 31), More Than Physical (no. 41),  A Trick Of The Night (no. 32) and of course, the U.S. number one single Venus (no. 8 in the UK). Bonus cuts include two highly anticipated, unreleased Jolley & Swain tracks from the original album sessions (Too Much of A Good Thing, Vicious Circle) and both are of surprisingly high standard. Many in-demand club remixes are collected here on this edition too, with Phil Harding's Fire & Brimstone Mix of Venus and Ian Levine's Musclebound Mix of More Than Physical, both making their CD debut. Previously unreleased Shep Pettibone and Bruce Forest reworks of cancelled U.S. single, Ready Or Not, also prove tantalising to fans new and old. Four additional period B-sides and a soundtrack contribution, Riskin' A Romance (taken from the 1987 film, The Secret Of My Success) complete the audio package.  A full length episode of In At The Deep End, staring Bananarama as they shoot a promo video for A Trick Of The Night , is a real highlight on the bonus DVD (look out for a young Hilary Shaw, the group's then-manager, who went on to manage Girls Aloud in the noughties), as well as the six promo clips and energetic archive performances taken from Top Of The Pops and Wogan.
WOW!
1987's WOW! would be the final album to feature original founding member, Siobhan Fahey, and Bananarama's first record produced entirely by Stock, Aitken And Waterman. It was a fresh, modern and fun album and benefits the most from new mastering, with a richer tone soothing out some of the more tinny moments on the original. The hits continue, with I Heard A Rumour (no. 14), Love In The First Degree (no. 3) and I Can't Help It (no. 20), plus I Want You Back (no. 5) and Nathan Jones (no 15), both of which featured Fahey's replacement, Jacqui O'Sullivan. Bonus audio content on the deluxe edition includes all of the B-sides, many previously vinyl-only twelve-inch remixes and several unreleased PWL mixes, the most intriguing of which is Reason For Living (12″ Master), which is an early mix of I Want You Back, featuring a totally different chorus. Aruably, the 1988-89 hits Love, Truth & Honesty (no. 23) and Help! (no. 3) both belong with the bonus content of this album, but with the available bonus disc playing time inadequate to accommodate absolutely everything on offer from this era, I think it was wise to leave them off entirely, given they were never originally on WOW! in the first instance. However, the promo videos are included on the DVD, along with eight others and four more fun TV appearances, full of Bananarama's by now trademark spontaneous giggle-fits.
Pop Life
Pop Life from 1991, was produced by Youth and would be the album which "broke" Bananarama for me for a period. With my favourite banana, Siobhan, now out of the picture, I didn't take to the new girl very well. I distinctly recall scribbling on her face when Number One magazine (the one-time Smash Hits rival) originally revealed the new line-up. How cruel of me! However, the singles lifted from the album, Only Your Love (no. 27), Preacher Man (no. 20), Long Train Running (no. 30), and Tripping On Your Love (no. 76), now more than earn their place as some of their finest pop songs. The rest of the material here makes for an interesting listen too, as they flirt with club sounds and experiment beyond the PWL 'Hit Factory' sound they'd quickly become associated with. Now expanded to include two previously unreleased tracks from the era, I Don't Care (Dave Ford, PWL) and Some Boys (David Z, Paisley Park), plus several unreleased and promo-only mixes, as well as many of the original twelve-inch mixes from Shep Pettibone, Terry Farley and Steve 'Silk' Hurley,  Pop Life just got a lot more interesting. On the bonus DVD, Bananarama return to Top Of The Pops and Wogan for spirited live performances, along with all four promo videos from this period.
Please Yourself
Please Yourself, the sixth and final reissue, was originally released in 1993. By then, Bananarama were down to a duo of Keren and Sara, and they looked once more to Stock And Waterman for production, as they showcased a more glamorous, demure image and a classic disco-pop sound, often referred to as 'Abba-Banana'. Three singles were issued between 1992-93; Movin' On (no. 24), Last Thing On My Mind (no. 71) and More More More (no. 24), and this deluxe edition of Please Yourself packs in many unreleased mixes of these, such as Nueva Dirección (an ill-advised Spanish version of Movin' On), plus B-sides and further remixes of fan favourite Is She Good To You To?, which was earmarked for single release at one point. Finally, BBC performance footage taken from Pebble Mill and Top Of The Pops sits alongside the trio of promo videos on the bonus DVD.
These deluxe edition re-issues – readers, listeners – are deeply fab.
---
Review by Anthony Kay, for SuperDeluxeEdition.
---
Read our fascinating interview with Tom Parker, the man behind these reissues. For full track listings and further details visit this post. The Bananarama deluxe editions are out now.