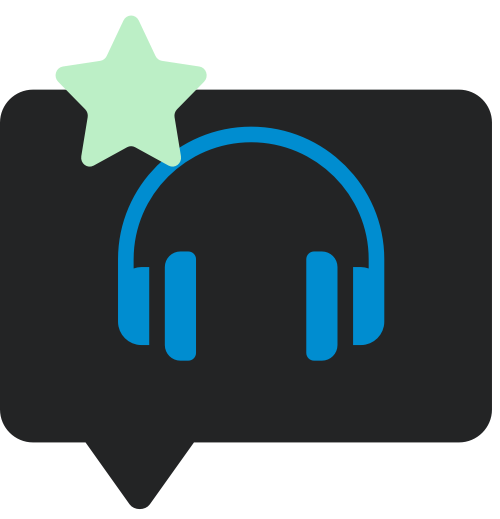 Reviews
Paul McCartney & Wings / Band on the Run / 2CD+DVD
By 1973 Paul McCartney had already released four post-Beatle albums. McCartney, his first solo album had actually preceded The Beatle's Let It Be. This ensured it sold well, but Fab-fans who had enjoyed the aural sophistication of Abbey Road – released only 6 months earlier – were left somewhat bemused by Paul's sketchy mix of instrumentals and quaint low key acoustic ditties. Follow-ups RAM, Wings Wild Life, and Red Rose Speedway failed to capture the public's imagination despite some solid hits. The critics were also waiting – and wondering – if Paul would ever wow them again.
So by the summer of 1973 Paul could have be forgiven for thinking he had a point to prove. With flights booked to Lagos, Paul would seek inspiration away from home. When Henry McCullough and and Denny Seiwell bailed out of the band only days before they were due to leave, Wings were reduced to three members, Paul, Linda and Denny Laine. This was going to be a tricky one.
Despite a fainting episode, a mugging and a recording studio which was still being built, Paul managed to record most of Band on the Run in Lagos, with overdubs completed on return to the UK. With only two professional musicians in the band, Paul's skills as a multi-instrumentalist were crucial. He played most of the instruments – including drums – himself, ably assisted by Denny.
The resulting album, released in December 1973, would go on to dominate the airways for most of the next year. Paul had given his public what they wanted. Band on the Run was full of  finely crafted, well-produced songs which were light on whimsy while having a strong commercial pop-rock sound which helped to propel singles Jet and Band on the Run to the higher reaches of the charts on both sides of the Atlantic. A Grammy in early 1975 ("Best Pop Vocal Performance By a Duo, Group or Chorus") would seal Paul's commercial and critical revivial.
With the album about to celebrate its 36th birthday, Concord/Hear music are re-releasing Band on the Run to kick-start a long reissue campaign – 'The Paul McCartney Archive Collection'. You can't blame them for starting with Paul's most acclaimed (and best selling) post-Beatles album in order maximise media impact, but it should be pointed out the Band on the Run was the last album for which Paul gave the 'special edition' treatment back in 1999 (for what was then the 25th Anniversary) and indeed, this is the fourth outing on CD alone.
Band on the run will be released as a 1CD edition, a 2CD+DVD edition, double vinyl, and a Super Deluxe Edition which consists of 3CD+DVD housed in a luxury linen-bound hardback book.
The 2CD+DVD seems to offer the best value for money and is likely to be the edition that most people opt for. What most fans want to know is what is on offer that's new to persuade us to open our wallets and buy this album again?
It's a solid if not spectactular offering.
The bonus material centres mainly around 'One Hand Clapping' a filmed-for-TV special that showed Wings behind the scenes rehearsing many of the tracks from Band on the Run. What is significant about this video is that it was never broadcast. Much bootlegged but never officially aired.
It's certainly an entertaining watch. It would have been more entertaining if it didn't look like a dodgy fourth generation VHS tape. Those hoping for Dolby 5.1 or DTS will also be disappointed. It's mono!
The lack of hi-fidelity audio on the DVD is made in part by the inclusion of audio-only stereo versions of some (but not all) of the tracks from the DVD on the bonus CD. Jet, Bluebird and Band on the Run in particular all sound fantastic in these raw, live-in-the-studio performances. A couple of b-sides and single Helen Wheels (originally included on the US version of the album, but relegated back to 'bonus' status for this global release) complete the second CD.
Those with deeper pockets might be tempted by the Super Deluxe Edition. For a significant premium you get a 74 page hardback book, which really is a delight. Full of wonderful photography and enlargements of the famous polaroids from the original poster, it also tells the story of the making of the album nicely with annotations from some of the key players.
Disappointingly, the extra CD in this edition is simply a repitition (albeit remastered) of the 'bonus disc' from the 1999 special edition. It's a fascinating listen, but any McCartney fan forking out serious money for the Super Deluxe Edition is likely to already own the previous version.
In summary Concord have certainly whetted the appetite for further McCartney reissues, with this Band on the Run release. Whether half-forgotten gems such as Back to the Egg and Wings Wild Life get the same level of attention lavished on them remains to be seen.
While we wait for those releases, the only thing to do is sit back, put your headphones on and crank up Band on the Run. "Stuck inside these four walls….."