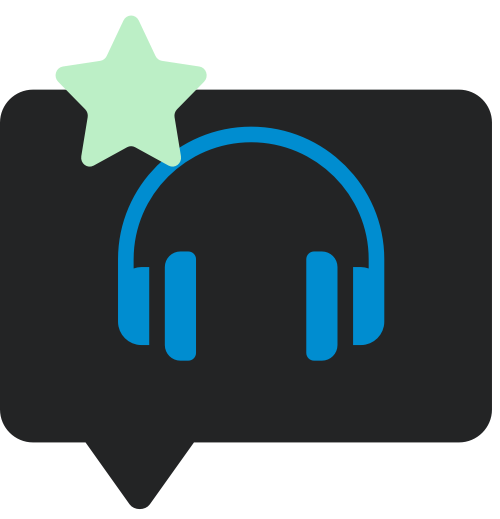 Reviews
Bat For Lashes / Lost Girls review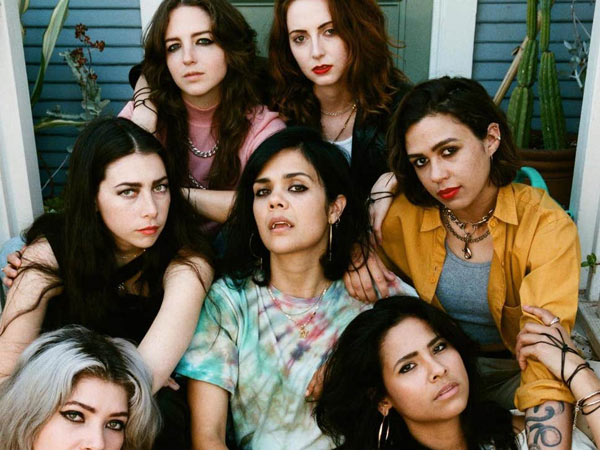 Let's be honest, 'liking' a new album – if it's any good – shouldn't be hard work. Yes, we all have records in our collection that we couldn't 'get into' for a long time and then something clicked and they became all-time favourites, but these tend to be the exceptions rather than the rule.
I tried really hard to enjoy Bat For Lashes previous offering, The Bride, but sadly it was a case of stilted at the altar – great concept but barring the odd highlight ('Sunday Love') it was a collection of some rather rambling melodies, unengaging songs and brittle production. Maybe it's me, I thought…

Well, having listened – a lot – to the new album, Lost Girls, which was released last month, I'm pleased to confirm that it wasn't me. It is indeed easy to like a great record because I enjoyed everything about Lost Girls almost immediately.
Natasha Khan is back on form with a wonderfully warm album that bathes in 1980s sunshine and goes off in adventures as the sun sets and darkness falls. The pre-release PR blurb talked of the album being "full of romance, an homage to Los Angeles, to being a kid in the 80s" and we are promised  "heavy bass lines, synth arpeggios, Iranian pop beats, cascading choruses" and some of Natasha's "finest songwriting to date". For once, this hyperbole is fairly accurate. Let's just say I'm sure she's been enjoying Stranger Things.
Khan has new digs – living out in LA – and a new label, having left Parlophone for AWAL Recordings. She is in fact echoing the exact move the Pet Shop Boys completed in 2013. They left Parlophone to join 'label services' company Kobalt (AWAL are owned by Kobalt).
So Lost Girls represents something of a fresh start on a few fronts. Sumptuous opener 'Kids in the Dark' kicks off proceedings but it's 'The Hunger' that immediately sounds like a classic. Heavy sustained organ chords are the glue that hold everything together, with a rhythmic chorus leading to a monster funky bass in the second verse. Khan's vocals are as impressive as ever with both call-and-response arrangements and a wonderful selection of 'oohs' and 'ahhs'! The guitar sound, like much of Lost Girls references The Cure (not a bad thing).
'Desert Man' is a mid-paced number with the electronic drums prevalent, while 'Feel For You' is a semi-instrumental, with infectious programmed rhythms and plenty of those '80s synth arpeggios. 'Jasmine' has spoken word verses over a squidgy synth backing, reminiscent of Sarah Nixey singing 'Child Psychology' with Black Box Recorder ("don't be seduced by those baby blues"). This song as a great post-chorus section.
'Vampires' keeps up the theme of movie/night time/80s vibe, and again this sax led instrumental does more than tip its hat to The Cure. As with most of Lost Girls it's densely layered with loads of great 'bits' going on.  Like 'Jasmine', this song clocks in at under three minutes, and so doesn't outstay its welcome (the whole album is a refreshingly short 43 minutes).
'So Good' is one of the highlights of Lost Girls. It combines a Men Without Hats 'Safety Dance' synth sound with a Colonel Abrams style keyboard bass. Natasha keeps to the lower end of her vocal range for a breathy performance, but the headline with 'So Good' is just how great a pop song it is. It's a bouncy delight and incredibly poppy, with simple but effective lyrics. I'll be amazed if this isn't issued as a 'single' although of course it won't be a hit, which is something close to a travesty for a something this great.
'Safe Tonight' keeps the pace up with an a ambient clubby vibe, while penultimate number Peach Sky borrows the rulebook of pop from Tears For Fears Songs From The Big Chair, with 'Shout'-like rhythms and percussion. It has a slightly bonkers lead keyboard line, but you can't not be seduced when Khan whispers "Am I coming on too strong?" against an atmospheric synth pad backing. Some backwards vocals are thrown in for good measure along with more synth arpeggios!
Everything calms down for the final track Mountains, which is Bat For Lashes in more 'classic' songwriter-y mode (think 'Laura'). "Sing to me in the dark" pleads Natasha.
Lost Girls was born out of Khan's film-maker aspirations but while she directed the video for the title track (which was written for Stephen King's Castle Rock TV show) no film has emerged as yet. Much of the album was produced by Charles Scott IV, who amongst other things is the composer and music supervisor at Bad Robot (J.J. Abrams' production company).
Anyone can shove a few synths arpeggios on tracks and wear an 80s revival badge, but Lost Girls works because it's a wonderful cocktail of great songs, effortless melodies and Khan's amazing voice – that can apparently do anything. Its brilliant pop textures, borrowed from the past, do not flood the creative engine and the individualistic spirit that is Natasha Khan and Bat For Lashes shines through. The whole thing is a triumph. Highly recommended.
Lost Girls is out now.
Compare prices and pre-order
Bat For Lashes
Lost Girls - black vinyl
Compare prices and pre-order
Bat For Lashes
Lost Girls - CD edition
1. Kids In The Dark
2. The Hunger
3. Feel For You
4. Desert Man
5. Jasmine
6. Vampires
7. So Good
8. Safe Tonight
9. Peach Sky
10. Mountains