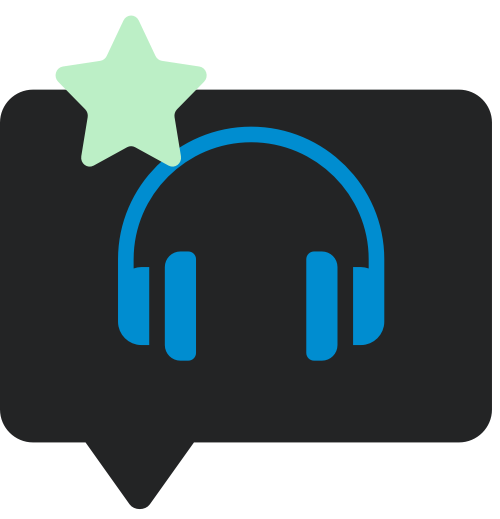 Reviews
Billy Idol's Vital Idol: Revitalized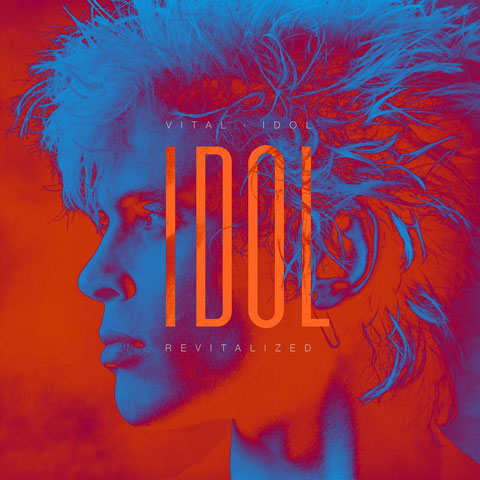 Revitalized is better than expected, but isn't giving fans what they want
Expectations for Billy Idol's Vital Idol: Revitalized – effectively a remix album of a remix album – weren't high. Let's be honest, when labels proudly tell us that a reissue includes 'contemporary' remixes, the heart sinks. Such content has no place within an anniversary reissue. It's like a obnoxious stranger joining an old group of friends at the pub and laughing too loudly at the jokes. A case of "who are you again, and why are you here?".

To make it worse, with Revitalized the label hasn't even bothered with the original content. We don't know whether the constraints were budgetary or just down to lack of imagination, but instead of doing the obvious – bringing together originals, 1985 remixes and the new re-workings as a triple-disc deluxe edition, Capitol Records have just given us the new stuff, making it a bit of a hard sell for the fortysomething Billy Idol fan. I mean, who is/are 'Tropkillaz' and 'The Crystal Method' again, and why are they here?
So with a fair degree of trepidation – and my finger poised above the 'skip' button – I gave Revitalized a listen.
The first thing to point out is that some common sense has prevailed. Most of the mixes here are short and have broadly maintained the structure and Billy Idol performance in each song. There isn't a 12-minute dub mix of 'White Wedding' with no vocals, for example.
'White Wedding' actually kicks things off and while no one, EVER, will improve upon the Parts I & II 'Shotgun' mix from the original Vital Idol, the Cray remix on the new album is surprisingly good. It starts off accentuating the bass in the song and for the first minute or so nothing too radical happens before it goes a bit EDM post chorus. But not in a bad way. The arrangement during the verses exudes a nice air of melancholy. My 11-year old daughter came in to the room while I was listening to it and said 'what's this?'. Not sure she'd have done that if I'd been playing the original, which is maybe the point with this release.
'Dancing With Myself' (the RAC Remix) isn't that different. Yes, it has different drums and keyboards bits, but it has still got the guitar solo in the middle and the structure is basically the same and so it retains its punk-ish energy. One thing that occurred to me is that if you haven't listened to these songs for ages, it's hard not to enjoy them whatever clothes they may be wearing. 'Eyes Without A Face' is such a good track (with those wonderful backing vocals) that you'd have to be completely incompetent to rid it of its charms. That doesn't happen here and the Tropkillaz Remix is rather enjoyable, in a shuffling hypnotic way. The same applies to 'Rebel Yell'. Thumbs up for the efforts of Mr Crystal Method – the power and aggression is retained, just with extra spacey keyboards thrown in.
The first real misstep, surprisingly, is Moby's version of '(Do Not) Stand In The Shadows'. This song from the Rebel Yell album was never on the original Vital Idol and to be honest, they shouldn't really have bothered here. Moby's trance-y interpretation, with the snare drum reduced to an annoying 'click', makes for an irritating listen. Criminally, he's also messed with the vocals – it sounds like Moby has applied an effect called 'faulty microphone'. Truly awful. We're back on track with 'Flesh For Fantasy', which retains quite a bit of guitar, features tribal kick drum beats and has a pleasingly minimalistic verse arrangements, before breaking into a satisfying chorus.
I didn't know the song 'One Breath Away' (from Idol's 2014 album King & Queens of the Underground) but Paul Oakenfold's remix is fantastic. I went back to search out the original which then sounded REALLY slow. The pacey remix is so much better. I also liked the DJDS Remix of 'To Be A Lover' which is more about removing elements, then adding them.
Vital Idol: Revitalized fizzles out a bit towards the end. Nothing much happens during 'Catch My Fall' and the Shiba San Remix of 'Don't Need A Gun' is nothing short of abysmal. A dire 'boom-tish' club reworking that's as interesting as listening to paint dry. If there was a memo about trying to keep the structure and spirit of the songs intact, then Shiba – the man who has recently been named "Best House DJ" by DJ Mag France – didn't get it. But things do end on a positive note with a warm and redemptive 'Hot In The City' (the Shotgun Mike Remix).
Incidentally, if you are wondering about the 'digital-only' bonus remixes, 'Mony Mony' (remixed by Billy Idol and Steve Stevens) is a lot of fun but has some rather sweary chanting in it, which may have denied it a place on the physical editions. There's an extended version of Oakenfold's 'One Breath Away' remix which just adds a dull intro and outro to the version on the CD/vinyl and another version of the Moby remix of '(Do Not) Stand In The Shadows' which is just as bad as the version described early. Someone paid Moby to do this, apparently. Finally, another song from Kings & Queens of the Underground – 'Save Me Now' – is remixed for the digital-only music consumer but it's a rather pointless instrumental.
Back to the physical release though. It's certainly not 'vital' that you add Revitalized to your collection but there's plenty to enjoy and only a couple of really bad remixes. That said, it's hard to work out what the actual point of the release is. One presumes it's to bring these songs to a new younger audience, but are they going to buy the CD, which is a bare bones minimal effort job, with a thin, content-free, eight-page booklet? I wouldn't have thought so. In which case, create a decent physical product that serves the existing fanbase.
A properly curated three-CD set with originals, previous remixes and these new 2018 versions is really what was called for. Some kind of 'Ultimate' Vital Idol. Let's not forget there were two versions of the original remix album with variations in terms of what was included. Vital Idol: Revitalized isn't actually bad at all, and serves to remind us of Billy Idol's talents, but I imagine it is more likely to encourage many of us to dig out and play our original copies of Vital Idol and won't necessarily get too many repeated plays itself.
Vital Idol: Revitalized is out now.
Compare prices and pre-order
Billy Idol
Vital Idol Revitalized - CD edition
CD edition
1. White Wedding (CRAY Remix)
2. Dancing With Myself (RAC Remix)
3. Eyes Without A Face (Tropkillaz Remix)
4. Rebel Yell (The Crystal Method Remix)
5. (Do Not) Stand In The Shadows (Moby Remix)
6. Flesh For Fantasy (St. Francis Hotel Remix)
7. Catch My Fall (Juan Maclean Remix)
8. One Breath Away (Paul Oakenfold Remix)
9. To Be A Lover (DJDS Remix)
10. Don't Need A Gun (Shiba San Remix)
11. Hot In The City (Shotgun Mike Remix)
Digital only bonus tracks
12. Mony Mony (Idol/Stevens Remix)
13. One Breath Away (Paul Oakenfold Extended Remix)
14. (Do Not) Stand In The Shadows (Moby Remix) (Half Time Version)
15. Save Me Now (Lost Dog Remix)
2LP vinyl edition
LP 1
1. White Wedding (CRAY Remix)
2. Dancing With Myself (RAC Remix)
3. Eyes Without A Face (Tropkillaz Remix)
4. Rebel Yell (The Crystal Method Remix)
5. Do Not) Stand In The Shadows (Moby Remix)
6. Flesh For Fantasy (St. Francis Hotel Remix)
LP 2
1. Catch My Fall (Juan Maclean Remix)
2. One Breath Away (Paul Oakenfold Remix)
3. To Be A Lover (DJDS Remix)
4. Don't Need A Gun (Shiba San Remix)
5. Hot In The City (Shotgun Mike Remix)