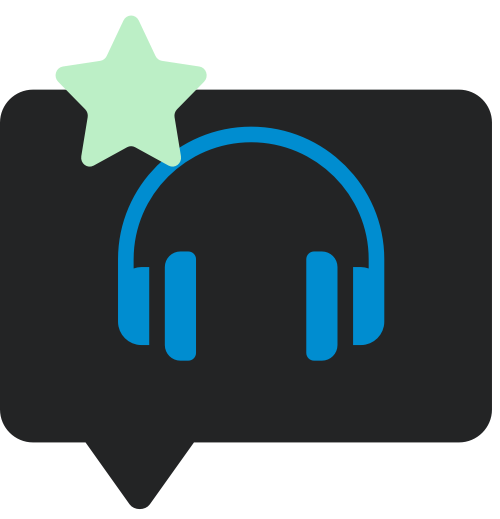 Reviews
David Bowie / Golden Years KCRW Remixes / Review

When EMI reissued David Bowie's classic Station to Station album back in the autumn of 2010, as an act of celebration Los Angeles-based radio station KCRW took up the challenge of remixing the album's lead single Golden Years. Four DJs from KCRW were let loose on the multi-tracks with very different results. EMI has now officially released the remixes – approved by Bowie himself – on CD, 12″ vinyl and download.
Here is our verdict on this release:
Golden Years Single Version (3.30)
The classic single version of the song. It runs about 30 seconds shorter than the LP mix. Excellent (of course!)
Golden Years Anthony Valdez KCRW Remix (4.22)
A synthy, mid-paced dance version of the song, with lots of the original percussion in tact. Very laid back. One to 'chill' to.
Golden Years Eric J Lawrence KCRW Remix (3.13)
A sparse, funky and quite industrial reading of the song. Lots of drums and grooves going on here. Has the edge over Anthony Valdez's version.
Golden Years Chris Douridas KCRW Remix (4.25)
A little bit anonymous. Not bad by any means, some nice wah-wah guitar high in the mix, but suffers in comparison to the first two. The structure of the song is nicely intact.
Golden Years Jeremy Sole KCRW Remix (4.38)
A fantastic reworking of the track. DJ Jeremy Sole got some of his favourite musicians (Ticklah, keyboardist for Amy Winehouse and members of Budos Band amongst others) to record along to the song in a full live setting, with everything recorded 100% analog to 2″ tape on appropriate vintage equipment. The result is an incredibly creative and authentic sounding, Jamaican groove version of Golden Years. Amazing!
For Bowie fans this is a must-own release. Do not be put off – this is not just another bunch of boring modern remixes. A lot of care and attention has gone into all the remixes, and all the tracks more or less maintain the structure of the single version, so you can still enjoy it as a 'song'. And with the Jeremy Sole KCRW Remix you have possibly the best-ever remix of a David Bowie song. It really is that good!
The other thing that is handy, is that the CD version comes in a card sleeve and fits nicely into the Station to Station Deluxe 3CD box.
It's good to see EMI giving these a full physical release, and if you think you can do better than the KCRW DJs you can purchase an iPhone remix app where you have eight 'stems' from which to create your own mixes!
Other Bowie reworkings
David Bowie does like reworking older material. The KCRW mixes are effectively Golden Years '11. Below we take a look at other occasions where Bowie has decided to re-record or remix previously recorded material.
Space Oddity '79
(performed on Kenny Everett's New Year's Eve Show on 31-12-79) and released as B-side of the Alabama Song single. Later appeared on the Rykodisc and EMI reissue of Scary Monsters (and Super Creeps) in the early '90s
Panic in Detroit '79
This re-recording of the Aladdin Sane track from 1973. Like Space Oddity '79 it appeared on the Rykodisc and EMI reissue of Scary Monsters (and Super Creeps) in the early '90s and was also included on the limited edition 2 CD issue of 2002's Heathen.
Cat People '83
Originally recorded with Giorgio Moroder for the 1981 film Cat People, Bowie chose to re-record it for his Let's Dance album from 1983
Look Back in Anger '88
Bowie reworked this with guitarist Reeves Gabrels in 1988, shortly before they commenced the Tin Machine project. It would appear on the Rykodisc and EMI reissue of Lodger in the early '90s.
Fame '90
This remix (rather than re-recording) of Bowie's 1975 single, promoted the whole Sound and Vision reissue campaign from the early 90s, and was included on the Changesbowie greatest hits compilation. Many mixes were created including a Queen Latifah mix with a rap in it, a Hip hop mix and – our favourite – the Absolutely Premeditated/Epic Mix which was a 14 minute work of art. Unfortunately this version didn't get an official release in the UK, only in the US.
Strangers When We Meet '95
The Buddha of Suburbia album from 1993 was home to the great Strangers When We Meet. Since the album was somewhat under-promoted and Bowie decided to re-record the song for 1995's Outside and this version would be the second single from the album.
Conversation Piece '00
Originally the b-side to the 1970's The Prettiest Star single, Bowie re-recorded it in 2000 for his planned, but never released Toy Album.
This would surface on the bonus disc of the 2CD Heathen release in 2002.
[nggallery id=17]
Golden Years David Bowie vs KCRW is out now on EMI